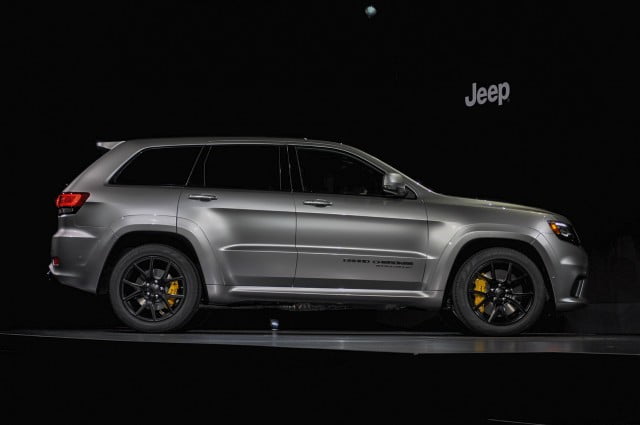 Automakers deepened their benches at the 2017 New York auto show with a long line of performance and luxury offerings.
Sadly, this year's show lacked big surprises—who couldn't see the 2018 Jeep Trackhawk in the tea leaves? Conversely, this year's show also lacked any big flops—unless you're counting the suspicious no-show of any electrified Land Rover, Range Rover, or Jaguar product.
In the land of equals, some were more equal than others. Here's a short list of what we liked at the show and what we would have liked to see.
Yesterday's news could even see the Jeep Trackhawk coming. The eventual marriage of the Hellcat engine with Jeep's most popular model was a long time coming, and one that we knew would arrive this year at the show. Still, seeing the Trackhawk blitz a dyno on stage and hearing its throaty roar in person excited our editors who couldn't stop drooling over the fastest Jeep ever. Hey, what's the Ram 1500 up to these days?
By definition, the 2017 Nissan GT-R Track Edition is just a variant of a car released last year—and a refresh at that. Nissan didn't show us anything groundbreaking in the GT-R Track Edition, but what we saw was an inch-perfect interpretation of what the GT-R needed now: a middle entry to split the base 565-horsepower Premium and ultra-hard 600-hp Nismo versions of the car. It may be a page out of the Chevy Corvette playbook, but we think it's the right call. And like the Grand Sport, we're betting the Track Edition is just brilliant.
[Source:- Motorauthority]