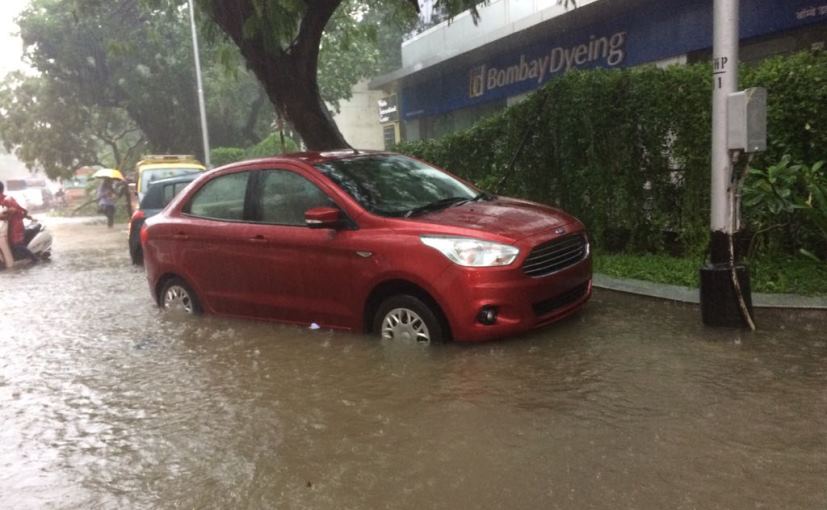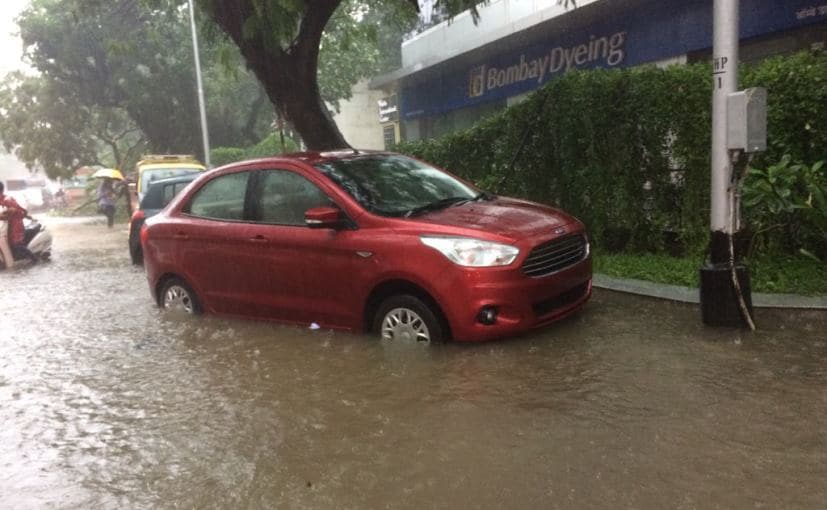 I was a student, in 2005, when the rain caused chaos, in our lives. I remember heading straight for the Kalina University campus, as a professor notified us that roads were shut and the trains were delayed. It was an adventure back then, but it was only the next day that the truth of the matter dawned on us. We were in a place, which was the most affected and in a situation, where basic amenities, like water, were unavailable. I remember being stranded for two days, in Kalina, trying our best to get rations, for the afternoon and night, so much so that we were exhausted, by the end of the evening. These memories were enlivened, by what happened on 29th August. While there were enough and more warnings issued, delayed action caused the chaos!
While most offices issued an email, to its employees, granting them leave from work, at around noon, there were many, who delayed this action. By 1:30 pm, most had received this intimation and were out, in their cars, on the street, where the roads were flooded and there was no escape. If your office was in the vicinity of Parel, you had no way out! Senapati Bapat Marg, which led to Phoenix Mills was flooded, which meant traffic leading to Mahalaxmi, Peddar Road was affected. On the other side, Pandurang Budhkar Marg, which leads you to Mahindra Towers, Siemens and Doordarshan was covered, in neck deep water, which meant there was no way, for cars, to enter it. There were a few ambitious SUVs and trucks, which tried to wade through it (after numerous warnings) and failed to make any progress.
For those who thought that the Bandra-Worli Sea-Link Road would provide some solace, to those travelling, from Worli to the suburbs, there was no respite. The Sea-Link road was shut, for traffic, at 5:00 pm, as per orders issued, because of heavy rainfall and also strong winds, caused due to a low pressure area, in Madhya Pradesh, which saw traffic come to a standstill. Low lying areas, like Kalina, Lower Parel, Goregaon, Malad, Kandivali were among the most affected, which is why traffic, on the Western Express Highway, ground to a halt.
For those looking to connect to the Eastern Express highway, via the SantaCruz-Chembur Link Road or the Jogeshwari-Vikroli Link Road, there was no escape. Water levels rose, which saw traffic being diverted, via Aarey Road or even Sakinaka; but there was no guarantee. Google Maps too could not be called on, to rescue you, as there were no notifications, on waterlogged areas. However, the Mumbai Traffic Police were trying their best, to help motorists avoid roads, which had been affected, due to the rains.
For those heading from Fort to Navi Mumbai or even Thane, crossing Dadar TT, Sion, Ghatkopar, Vikhroli was not an option. Most motorists decided to leave their cars, on the road, in search of alternate transportation. But trains services, on the Western, Central and the Harbour lines, were shut and bus services were available, only on selected routes. Cab aggregators, like OLA and UBER, refused to ply on waterlogged roads, adding to the mess and chaos. Notices were issued, which asked people to stay indoors and rains continued to lash the city, till about 9:00 pm. It was declared that toll collection would be suspended, at all entry points, of Mumbai, till the situation stabilises. In fact Skoda India was all set to launch the Octavia vRS in India on August 30, and we got a late night email from them stating that the event had to be postponed because of the situation in Mumbai.
Around 9:30 pm, the clouds reduced and the rain ceased, which gave people a chance to get out and assess the situation. However, the water had not yet receded, which meant people and cars were still stranded, at various locations. Around 10:15 pm, the water began to recede, thanks to the low tide; and, Mumbai slowly started getting back on its feet. Around 11:30 pm trains from Thane to Kalyan started plying, while buses made their way out, to help stranded passengers. By 12:15 am, the water levels had dropped enough, for cars to make their way through it. The Western Express highway, though, faced traffic snarls, from Bandra, right up to Goregaon; and, it was only by 2:00pm, that the traffic began flowing smoothly. The Eastern Expressway, from Dadar to Thane saw free flowing traffic, from midnight onwards, with patches of jams, at Sion, Ghatkopar and Mulund.
Come morning, the traffic was back to normal, as water had receded. The Eastern Express Highway Western Express Highway and the Eastern Freeway are now open to traffic, with a smooth flow, in both directions. Trains have started plying, on both western and central lines, but with delays.
["source=auto.ndtv"]