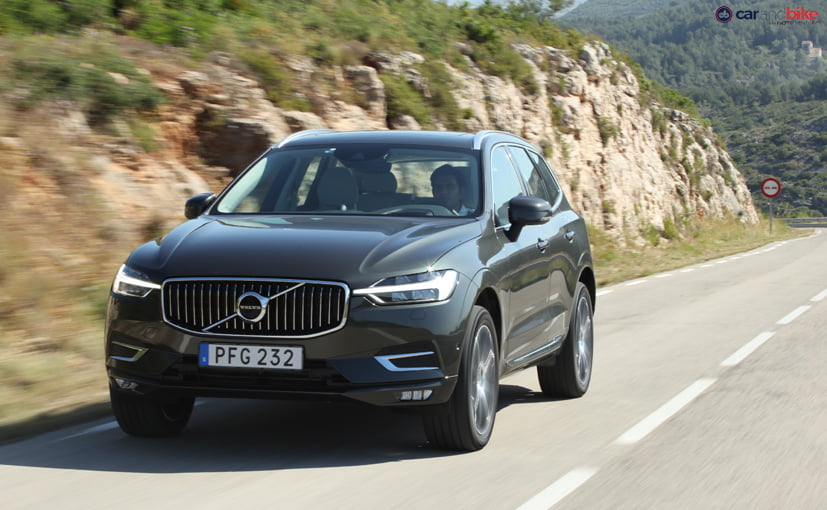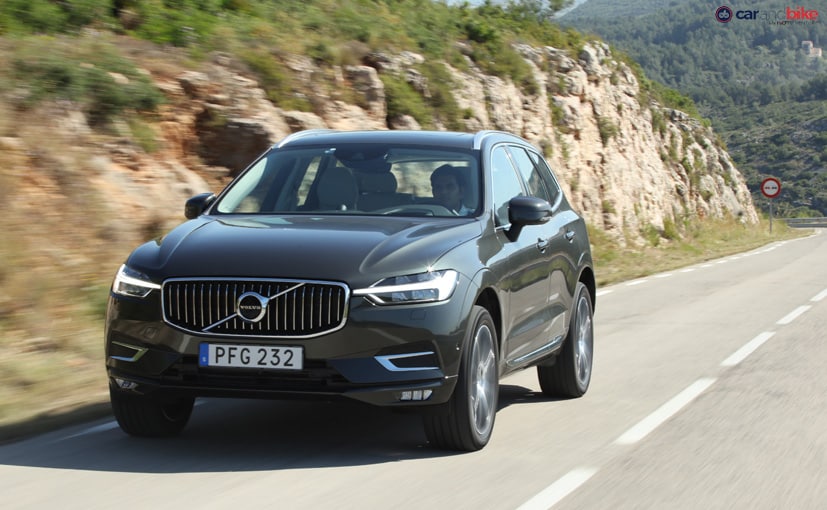 The XC60 is Volvo's global bestselling car model line, and also Europe's number one seller in the premium compact SUV segment. That's quite a reputation – especially for a car that comes from a brand that was ready to be written off not so long ago, isn't it? And being a brand's best selling model in the last year of its life cycle – is even more creditable, given it was surrounded in showrooms by much newer and popular models like the S90, V90/V90 Cross Country, XC90, and facelifted V40 too. It also accounts for 35% of Volvo's sales in India. This is significant since Volvo is now poised for growth in India. The Volvo XC60 will come to us by November 2017. It will be a direct import for starters and therefore, we will get only one fully loaded Inscription variant. Volvo has announced that it will now also begin assembling cars in India an so eventually the XC60 will also move to being assembled here.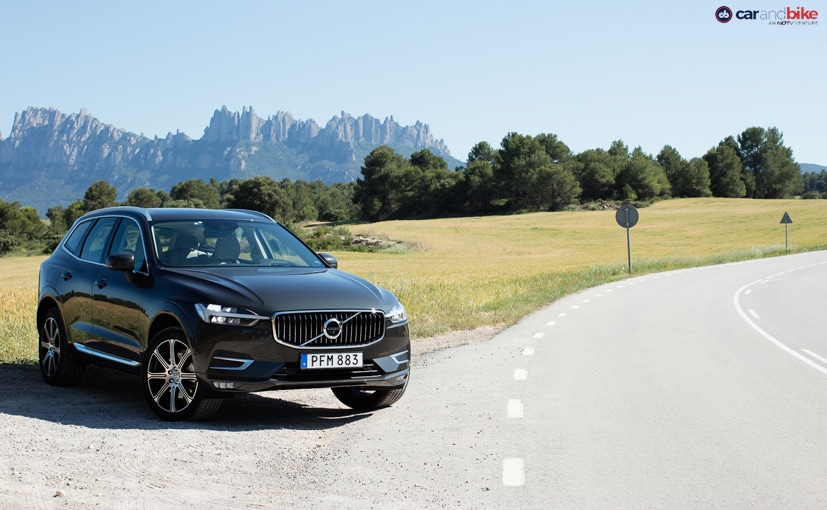 The first generation of the Volvo XC60 came in 2007, and was developed at a time when Ford still owned Volvo. It was also a time when any brand looking for volumes or success of any kind, simply had to get into the compact SUV game. Volvo already had the credibility with its XC90 fullsizer and so the XC60 naturally took on many of its attributes, while still providing safe, adventurous and capable off- and on-road usability. So, it was obviously always going to be hard to bring that car's successor to the market. The new XC60 had to be all that and more. It needed to better its predecessor in every which way – while still looking sexy and offering frugality. And let me tell you, that Volvo has knocked it out of the park with the second generation – and how.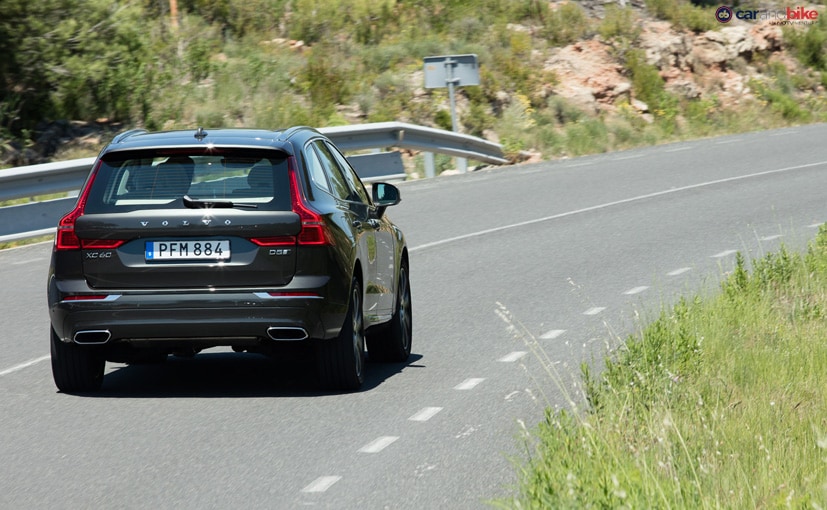 The first thing that grabbed me when I laid eyes on the new XC60 for the first time was how compact it appears. The design proportions are very well executed, and cleverly conceal the fact that the car has actually grown – albeit marginally – over the first gen. That appearance is helped by the fact that even though length (4648 mm, +44 mm) and width (1902 mm, +11 mm) have increased, height has actually dropped (1658 mm, -14 mm). Now that's unlike most rivals which tend to grow much bigger with a new generation – and so it's very refreshing too.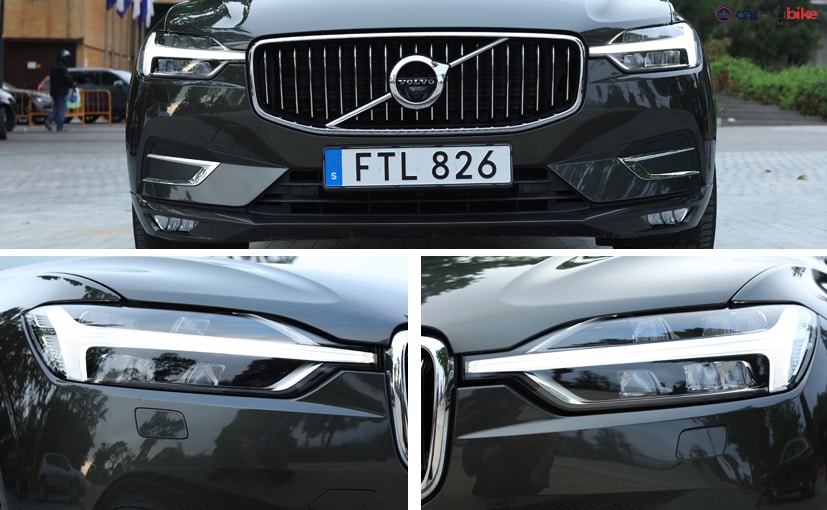 It is a very good-looking car, with musculature that's subtle, and rather urban, nouveau looks overall. Unlike what we have seen on the XC90/S90, those signature 'Thor's Hammer' daytime running lights have stretched into the grille now, which in turn is wider and bolder. The vertical taillight LEDs run down and turn into the tailgate. They are sharp and create a delightfully sexy graphic – especially at night. The car is loaded with a wide variety of active and passive safety features that primarily operate using radar – and yes they will be available on the Indian car as well since Volvo has already sought government approval for this usage.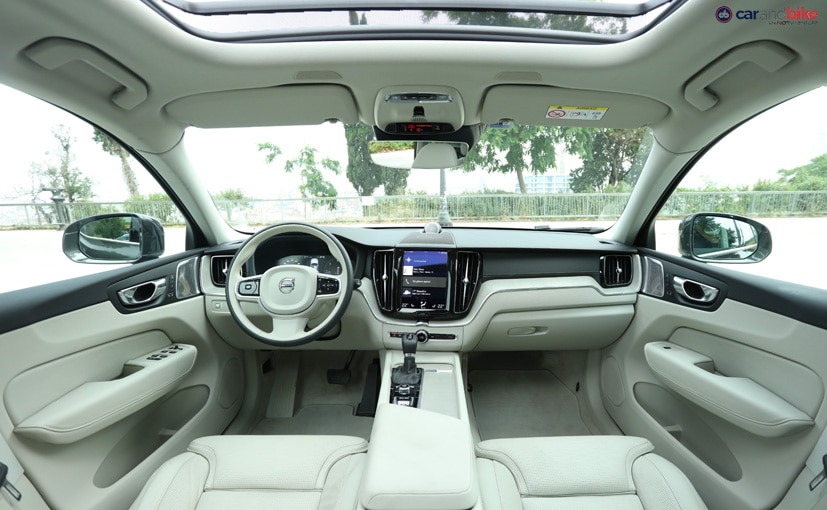 The car's cabin is mature and understated, and will instantly remind you of the XC90's. Similar Scandinavian design as that car had, yet with a flair of its own. I especially like how the dash has been designed with a strip of matte open-pore driftwood running from the steering, below the Sensus touchscreen, and back up and across the rest of the dash.  Legroom and space at the back of the cabin is aplenty. The contouring and angle of the rear seatback is rather nicely executed and will be comfortable on long drives too. Yes, I do mean long durations, and not distances only – read traffic jams – and so the chauffeur types can also be pleased!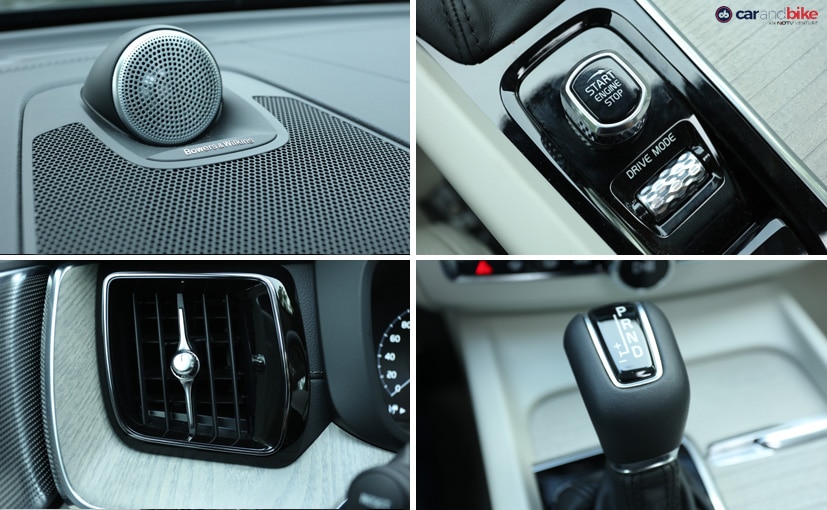 The real fun though is to be in the driver's seat. And before I tell you about performance there's also all the gadgets and technologies at your disposal. The 9" Sensus screen is identical to the one in the larger siblings, though its housing is different and it also uses the latest updated interface. Its easy to use, provides you instant access to in-car tech, trip information, music (courtesy Bowers and Wilkins), connectivity (Apple CarPlay/Android Auto – check), and hordes more.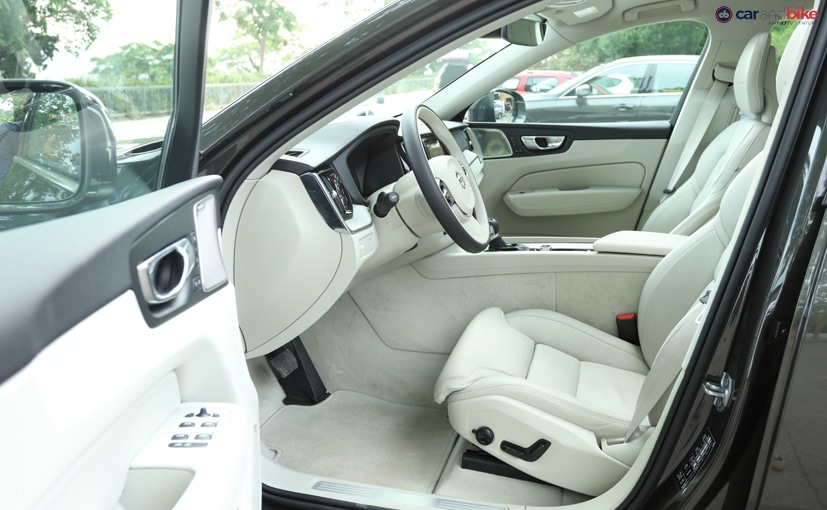 When you drive the new XC60, it will instantly feel more mature than the last one. While the XC60 always boasted good ride quality the new car sees it becoming almost its USP. This is enhanced by the air suspension that the car I was driving had. It will be standard for India, and it also allows you to lower or raise the chassis for loading cargo/ingress or off-roading respectively. Handling is also taut, and you will find that the car's dynamics are sharper and more precise than before.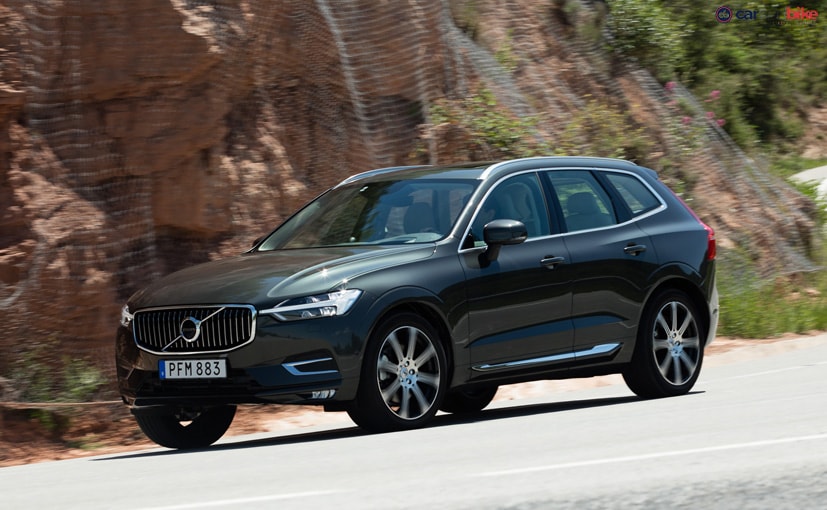 It also lacks any roll whatsoever. The 2-litre D5 engine is punchy and uses PowerPulse. It is Volvo's innovation that kills turbo lag, and gives you instant response. It draws in air from the air filter using a compressor, to a pressurised 2-litre air tank. So, if you floor the accelerator, air is fed by a valve into the exhaust manifold to feed the turbo. This gives you instant power, and the air used is immediately topped up to be ready for the next use. The engine makes 232 bhp and 480 Nm of peak torque.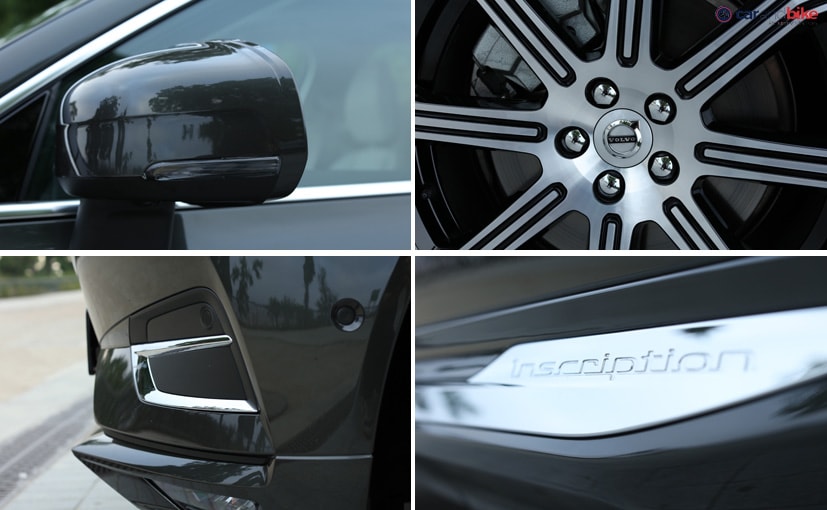 The new XC60 has AWD – and again the Indian version will sport this as standard. There are different drive modes – Eco, Comfort, Off-Road and Dynamic. The 8-Speed gearbox will also be standard for us, though other markets do get a 6-Speed on some variants. Just like on the XC90 I wish it had paddle shifters as optional at least. There are times when the car almost begs you to take the gearshift into your own hands, and the tiptronic is just never as much fun as paddles now is it? Hope later updates bring this in. I drove the European spec car with 20" wheels on the Inscription trim. The Indian version will have 19 inchers.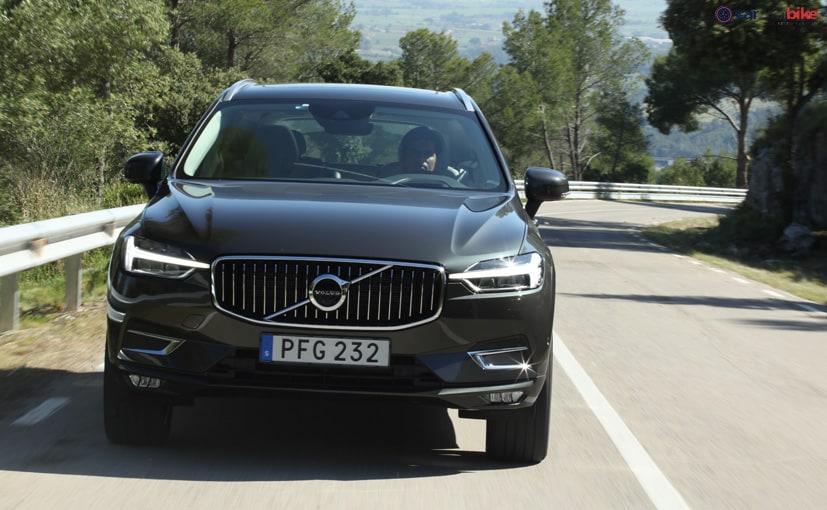 The car's got adaptive cruise control and Pilot Assist – that allows the car to steer itself and maintain the speed you have set – while slowing or accelerating in accordance to traffic and allowing for emergency braking too. The Pilot Assist does need you to always keep you hands on the wheel, or else it disengages, as this isn't complete autonomous driving. The same system also helps you keep your lane, if you begin to meander inadvertently. This can be turned off, though is always on as default – and woks even if Pilot Assist is not engaged. This will also help mitigate collisions with oncoming traffic, if you have wandered into it. City Safety has also been updated to avoid collisions now.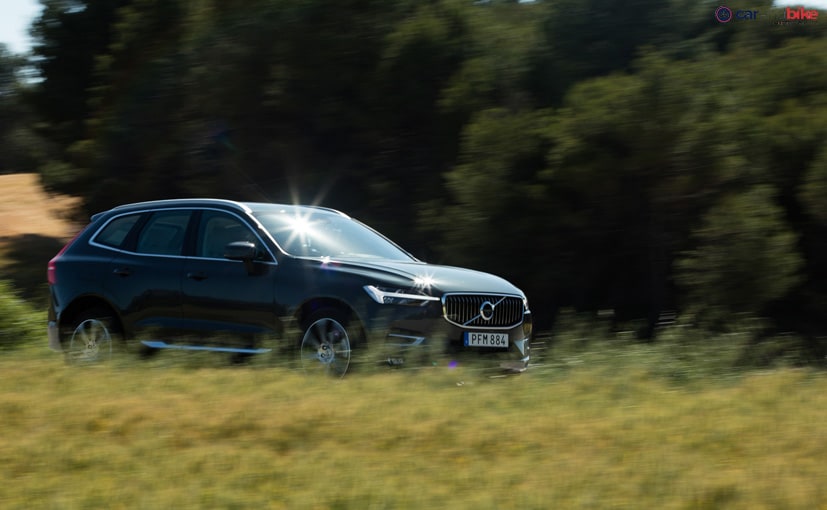 The car also has a run-off road feature that will cushion your spine and help minimise any impact of any possible jump off the road on to lower ground. And of course you are guided by multiple cameras that give you a 360 view when reversing, or otherwise – and also show you the kerb ahead – when entering a main road, or at an intersection, thereby minimizing any blind spots. Speaking of them, like all Volvos this one also has blind spot warning that tells you if a vehicle that you may not see in your mirrors is diagonally behind you in traffic.  The car also gets frontal, side, and curtain airbags – 7 in all; and uses boron steel over aluminium for rigidity and weight reduction. It has excellent crash ratings says Volvo, with its own tests showing that the XC60 is also likely on its way to a 5-Star NCAP rating like its siblings have.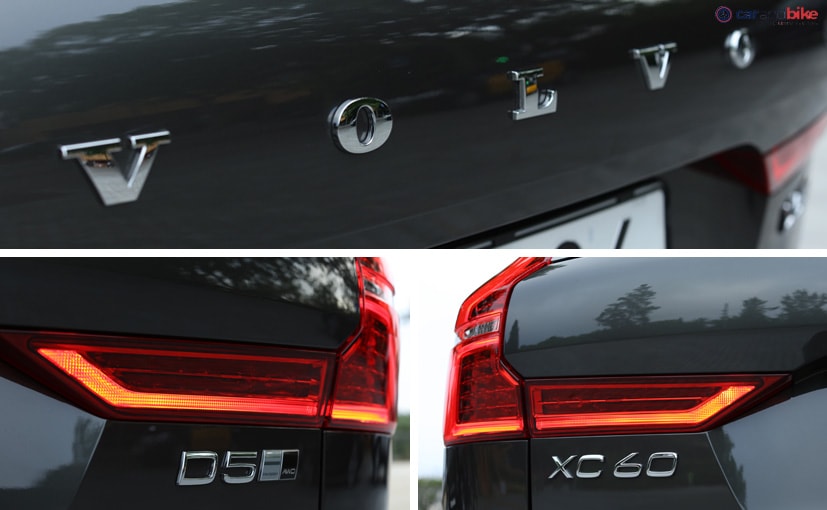 So it is indeed a very comprehensive, well-designed and capable compact SUV. One that I think will do well in its segment. In India, I expect prices to be in the region of its name – i.e. Rs 60 lakh! Though I would hope that Volvo surprises us a little on prices being lower than that – even though the one Inscription trim we will get is a fully loaded package. It will need to take on the 2nd generation of the Audi Q5 that would arrive in India before it does. Besides that, there are the Mercedes-Benz GLC, BMW X3 (new gen also expected next year), and the Land Rover Discovery Sport that it will also need to contend with. The XC60 will appear more compact and that I believe is indeed its trump card. Lithe light-footed and luxurious, with clever performance and efficiency – the Volvo XC60 is one worth waiting for.
["source-auto.ndtv"]