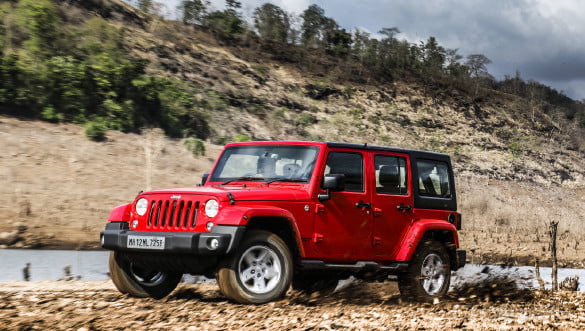 The current generation Wrangler is in production since 2007. Dubbed as JK, the Wrangler will enter into its next-generation with a JL moniker and is speculated to go into regular production in November this year.
The new Wrangler JL/JLU will be manufactured at Jeep's manufacturing facility in Toledo, Ohio. Because of which, the Cherokee which is been produced at the same plant will now be moved to the Belvidere factory in Illinois, Chicago, where the assembly of the old Compass and Patriot ceased on December 23, 2016. After the Cherokee production halts at the Toledo facility, a part of it will shut down for six months starting April to adopt the tooling and the assembly line for the new-generation Wrangler.
The part shut down at Torpedo won't affect the production of the current generation Wrangler which is speculated to be produced by mid of next year. This means that the JK and JL Wranglers will continue to exist side-by-side for around eight months. Reason being to satisfy the unmet demand for the Wrangler, both in the U.S and globally. After the JK culminates at Torpedo, it will make way for additional Wrangler variants, including a Wrangler-based pickup which is expected to be launched a year after.
With production of the new-generation starting late-2017 and pre-production to initiate a bit earlier, the new Wrangler isn't expected to be revealed anytime soon. The Wrangler is currently being imported as a CBU in India and the new generation
source"cnbc"