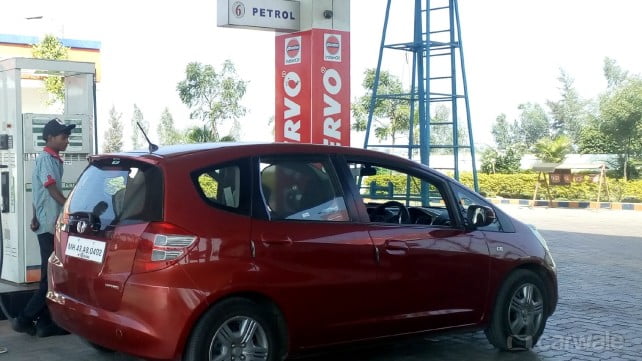 Come 2017, prices of many commodities have gone up and so have the fuel prices. Petrol costs more by Rs 1.29 per litre and diesel is also expensive by Rs 0.97 a litre.
This price hike is a part of the fortnightly fuel price revision and does not include state levies. So the final applicable price increase will be slightly higher than these aforesaid prices.
With the hike in these rates, petrol is now priced at Rs 70.6 per litre in Delhi up from Rs 68.94 a litre previously. Similarly, diesel costs Rs 57.82 a litre as against the previous rate of Rs 56.68 per litre.
This is the third successive increment in petrol prices in a month and the second price hike for diesel within a fortnight. These price revisions are made by state-owned subsidiaries including Hindustan Petroleum Corp (HPCL), Indian Oil Corp (IOC) and Bharat Petroleum Corp (BPCL). This revision is applicable across India and done on 1st and 16th of every month. Mostly surge in international
source"cnbc"