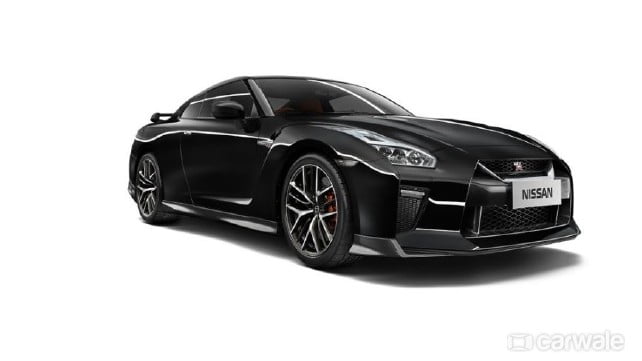 The Nissan GT-R is slated for its Indian debut on December 2. The flagship Nissan sports car is widely regarded as an engineering marvel that punches way above its weight amongst the fast cars of the world. The GT-R, also known as the Godzilla, will be available in seven hues and might also have a custom paint-scheme option on offer.
The seven colours will be Vibrant red – the launch colour, Storm white, the signature Godzilla – Katsura orange, Pearl black, the Gun Metallic grey, the Ultimate silver and the Daytona blue. Apart from these standard colours, you might be able to order your GT-R in the hue that you want. That should certainly be a good option.
And even if you do not want those special cosmetic touches, the GT-R provides you with many nonetheless. For example, the titanium exhaust is hand made to get just the right noise and looks while making sure the 3.8-litre V6 breathes well. The twin-turbocharged V6, in spite of its puny size, belts out 562bhp of power from the petrol engine along with 637Nm of torque. While the power and torque aren't mindboggling, the way it is delivered through all-four wheels is exceptional making the GT-R one of the fastest cars in the world.
Tags:
Nissan,Nissan GTR,gtr
Nissan India provides cashless payment options for aftersales service
 source"cnbc"