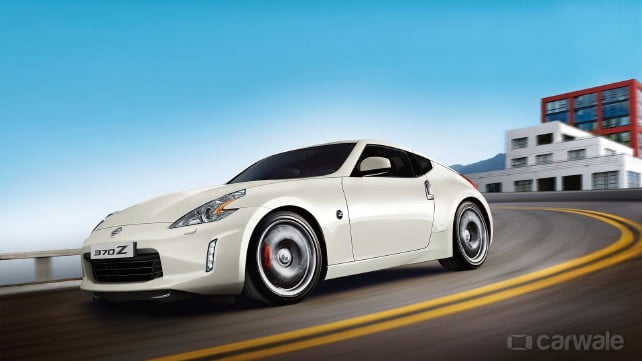 Nissan is finally gearing up to bring in the new generation of its Z cars this October at the 2017 Tokyo Motor Show. It will succeed the 370Z, which is the sixth generation of the Z car and is been around for almost eight years now. The new generation Z concept will be showcased this year with new engine options and the car is expected to take the roads by 2019.
The new Z car will borrow a shortened version of the Infiniti Q60's FR-L platform. Though it will have similar proportions of the trademark Z cars, it will take its cues from the Nissan's new V-motion design language like the new family grille and an edgier motif cued from the new GT-R.
The powertrain of the new Z car will have more than one option since the Z32 300ZX of the late 1980s and early 1990s. The new engines will also be sourced from the Q60, so it will have the twin-turbocharged 3.0-liter V6 pumping out 400bhp and 475Nm. Sending power to the rear wheels will be a seven-speed dual-clutch automatic transmission. A modest version of the 3.0-liter V6, generating 300bhp and 400Nm will also be available. Apart from this, Nissan will also offer a hybrid powertrain on the top-of-the-line variant that would follow later. It is expected to employ the same 3.0-liter V-6, coupled with a dual-clutch gearbox and an electric motor producing as much as 160bhp.  This flagship version would put a combined output of a whopping 500bhp.
When launched in 2019, it will have competition waiting for it in form of Porsche 718 Boxster S and BMW M2.  The new Z is expected to be priced around $30,000 (approx. Rs 20 lakh) for the base model while the twin-turbo variant could be pushing $50,000 (approx. Rs 35lakh). Nissan will bring the new Z car to India as well
source"cnbc"