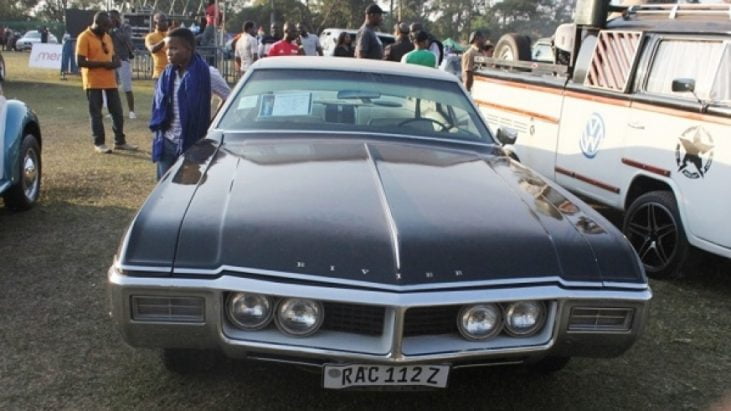 The number of vehicles and superbikes anticipated to be showcased at the third edition of the Auto Show has drastically increased compared to last year's event, organizers have said.
Dubbed 'Shyuha Auto Show' the exhibition, it is slated for Saturday this week at Amahoro National Stadium, Remera.
The annual car show attracts hundreds who enjoy car drifting, free rides and revving sounds of motorbikes and car engines.
This year's auto show will feature Rwanda's latest, oldest, most expensive, most powerful, most pimped vehicles and motorcycles with cleanest engine bay, best rims and best sound mufflers.
According to the organisers, the number of vehicles and superbikes lined up for the car show is expected to increase from 67 last year to 120, including 50 superbikes and 60 vehicles, of different brands from the 1950s.
Paul Bakuru, the event organizer, told media that the increase was due to the efforts made in tracing vehicles whose stories can inspire attendees while more exhibitors from outside the country are also picking more interest in showcasing their cars at the auto show.
"Because there are vehicles that we believe might have interesting stories behind them, we toured different garages across Kigali and beyond and consulted some owners to share information about whether they have old brand vehicles that might be worth showcasing. We even pay those who we think can help us trace the kinds of cars that can catch interest from attendees," he said.
A number of cars and superbikes of various brands and makes will be on display at the auto show from Mercedes Benz, locally-assembled Volkswagen vehicles and any brand imported by Akagera Motors to Yamaha and TVS bikes.
To ensure more visibility, organisers have invited different stakeholders in the automotive industry from South Africa, Kenya, DRC, Burundi and Tanzania.
Permanent showroom
Bakuru revealed that it will be a sort of a business venture in the future where they plan to have a permanent showroom for such cars, where already-established dealerships can have space to display their products as they bid to build a brand event which could grow from national to international level.
"Our focus is that, sooner or later, the auto show event will become an auto festival recognized at the international level. We want to make this auto show a brand event that, in the next 20 years, we can take to Burundi, DR Congo, Kenya or elsewhere in the world," Bakuru said.
Contrary to last year, exhibition participants are expected to bring their vehicles and motorcycles on the eve of the auto show [Friday] at a special Meet and Greet Sound Check Setup evening to make it easy for organisers to acquaint themselves with the exhibitors.
The auto show will be opened by a parade for vehicles to be showcased at the exhibition as organisers are working closely with police to ensure security at roads designated for the parade.
So far, some artistes have shown interest in venturing into renting the cars showcased in previous auto shows in their video shootings and their videos look pretty good.
R&B singer Social Mula is the latest to have used one of the vintage car in his video.
Entrance fee at the car show is Rwf 5000, with music by DJ Miller and DJ Marnaud. Food and drinks will also be availed at the venue for the auto show goers while recreational spaces for children were also taken into consideration.
["source=newtimes"]