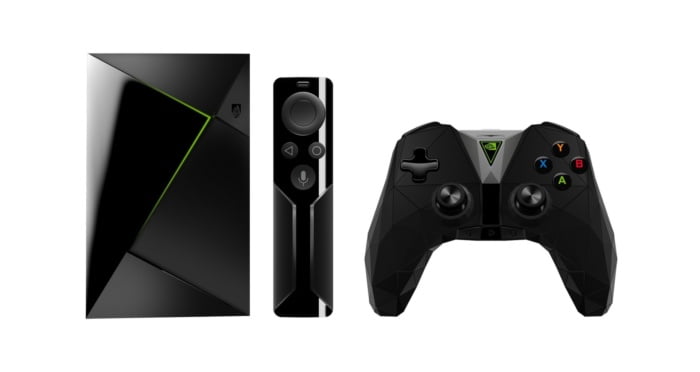 Users will also be able to stream 4K movies from Google Play, Vudu and YouTube.
It'll also support the Steam application, so users can game on TVs. More than 1,000 games are also available in the Nvidia Shield game store. Many new titles from companies like Ubisoft are being added.
The Shield can be used to cast games from a PC with a GeForce graphics card to a TV.
It also has some nifty additional features. One can speak into the game controller or remote to conduct a Google voice search. That will help find content or get answers to questions. It's the same voice search borrowed from the Google Home device.
Huang also showed an "artificial intelligence" microphone called Spot that will be key in making the Shield a home hub. A number of Spot microphones can be placed in rooms across a home. That'll help a user communicate with the Shield, which would help turn on smart lights, shut garage doors or operate a robot vacuum throughout a home. The Spot microphone will be priced at $49.99 and can be purchased separately at a later date.
If you're into Shield devices, this an important upgrade. The previous Shield was capable of 4K, but didn't have HDR. The new Shield also has a faster chip.
source"cnbc"