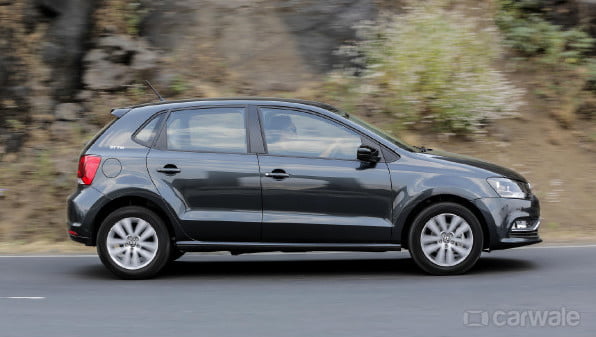 Volkswagen is on the move to bring in volumes in the economy segment of developing markets in South America, India and Africa. It is expected to have region specific approaches to individual markets which are expected to basically comprise multiple models off a single platform.
The approach for the Indian market is expected to be the Polo which has been the German automaker's success for the sub-continent. In India we get the Polo hatchback, Ameo compact sedan Vento C-segment sedan and probably next year a compact SUV which will be derived from the T-Cross concept car that was showcased a few years ago.
You also get the Polo in 3 performance variants- the GT TSI, GT TDI and of course the mighty powerful GTI. So you can see that the automaker has been tapping into the car's potential. In addition, this same Polo platform underpins the Skoda Rapid and a localised version of the Fabia which should see the light of day sometime in 2018.
However, in a price sensitive market like India, the Polo is still deemed too expensive. The least expensive Polo (ex-showroom Delhi) starts at Rs 5.46 lakh and goes all the way to Rs 9.16 lakh while the Ameo starts out just lower at 5.31 lakh and tops out at Rs 9.39 lakh. The GT badged models are in a league of their own as they are niche products while the Vento starts out at Rs 8.16 lakh and tops out at Rs 12.59 lakh. This kind of pricing also shows how tightly knit the cars are in terms of segments and brackets.
To bring the Polo into the league of mainstream, the automaker is expected to reduce its price through cost realignment in terms of production. This latest Skoda Rapid was the first one to undergo this process and since the Rapid shares its platform with the Vento, Polo and Ameo, we expect the same to be done here too.
This is expected to reduce production costs allowing the company to price the car lower and consequently realign its market position. The current car competes with the Honda Jazz, Hyundai i20 as well the Maruti Suzuki Baleno while a realignment will put it in competition with the Maruti Suzuki Swift, Hyundai Grand i10 and the Nissan Micra. This will open up a larger price gap to the Ameo and the compact SUV.
This will be good for both the automaker as well as buyer because who will get all benefits of German engineering but at a reasonable price which consequently means higher volumes for VW.
source"cnbc"