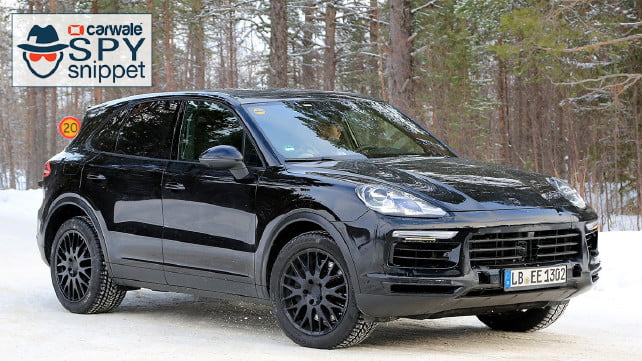 Porsche has been constantly updating its flagship off-roader – the Cayenne for the global markets. Now though the brand is working on an all-new model. Going by the recent reports, the next-gen Cayenne will be available sometime in 2017 and it's likely it will be officially presented at this year's Frankfurt Motor Show in September.
Details are not known at the moment but knowing Porsche and its technical abilities, one can expect this generation change to bring in a lot more sportiness and comfort into the Cayenne.
The 2018 Cayenne is likely to be built around the Volkswagen Group's MLB SUV platform. The platform already underpins the latest-gen Audi Q7 which means Porsche's iteration will make use of a blend of aluminium, carbon fibre and ultrahigh-strength steel. This will not only make the 2018 Cayenne lighter but also provide more rigidity compared to the existing model.
Under the hood, there will be several engine options like in the current model. Porsche, for instance, is expected to include a 4-litre V8 and 3.6-litre V8, as well as a turbocharged 2.9-litre V6. This next-gen model will also get a plug-in hybrid system with a 3-litre engine as the part of the powertrain. Besides these, there will be a range of diesel engine options for markets including India.
source"cnbc"