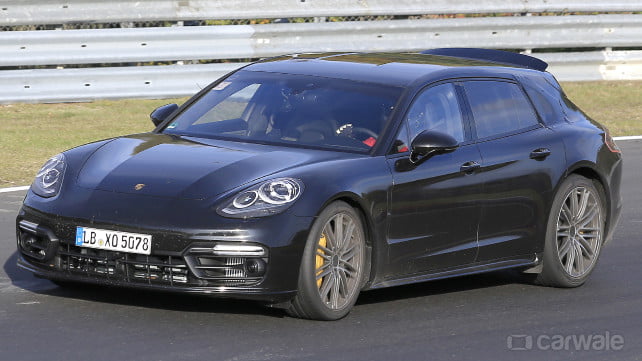 What you see here is the prototype version of the concept car Porsche revealed a few years ago at the Paris Motor Show called Sport Turismo.
Though it was the brand's way of announcing the Panamera wagon back then, there have been reports that Audi is expected to premier this vehicle at the 2017 Geneva Motor Show. This picture shows the test car trying to hide the C-pillar design along with the headlamps and taillights, which in most likeliness will be borrowed from the Panamera saloon with minimal revisions.
So the question is, what's in it for you? Obviously, the new body design should unveil a considerably bigger boot which, in the saloon version, can swallow up to 495litres. Powerplants for this model should be common with the sibling so you can expect the 440bhp biturbo 2.9-litre V6, a biturbo 4.0-litre V8 with 422bhp, and the top of the line 542bhp biturbo 4.0-litre V8.
Porsche may also plan for a plug-in hybrid version even though the boot space may be compromised, and will use a biturbo 2.9-litre V6 mated to an electric motor that makes a combined power of 462bhp. This wagon is slated to hit the European market in the latter half of 2017 before it spreads worldwide. Stay tuned to Carwale for more on the Porsche Panamera wagon.
source"cnbc"