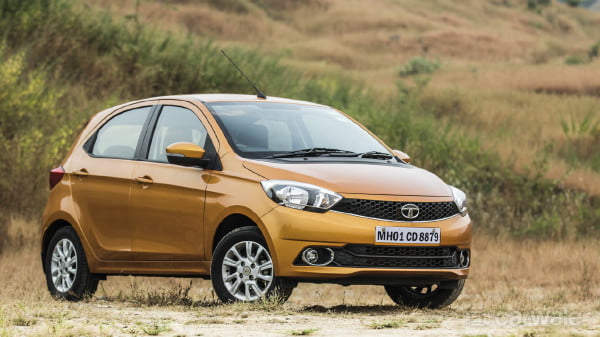 Long Term Report-1
Have you been excited by a new toy? It is human nature to always be fascinated with something that is brightly coloured, shiny and of course new. So when I was given the keys to my Tata Tiago LT, I pretty much managed to hit every expected reaction of someone being given a new toy.  It's the second Tiago to join our fleet as over the course of the monsoon this year, my colleague Santosh Nair spent time with the diesel variant and now I have my hands on the petrol model.
The arrival of this car into our long term fleet as well as into my life is quite fortunate. It's the onset of the cold weather season and this means road trips, long drives and who knows maybe even a bit of camping. Having lived in Mumbai city for the last four years, it is only with the arrival of the Tiago that I realised that I have hardly scratched the surface when it comes discovering the hidden gems that exist within its walls. I plan to take advantage of the Tiago's compact proportions and petrol engine to explore this city of dreams.
Initial impressions point to a peppy driving experience and comfortable interior.  The Harman system in particular is quite impressive (for a car in this part of the market). As a fan of vintage American west coast hip-hop, I have found very few music systems that are able to bring out the true depth of such music. We will be driving the Tiago over the next few months to give you an idea of what it is like to own the car and drive it on a day-to-day basis, so check back next month to find out what our first month with the Tiago Revotron petrol has been like.
A bit of the facts; this car is a top-of-the-line Tiago XZ powered by a 1.2-litre petrol engine that produces 84bhp/114Nm of torque with power going to the front wheels via a five-speed manual. It is modern looking and painted in a shade of bright and rather cheerful orange which is now a visual reminder for me to take my daily dose of vitamin C. There is every bell and whistle that you can get in this part of the market and with a bit of style too thanks to the gloss plastics and coloured garnish around the aircon vents.
source"cnbc"