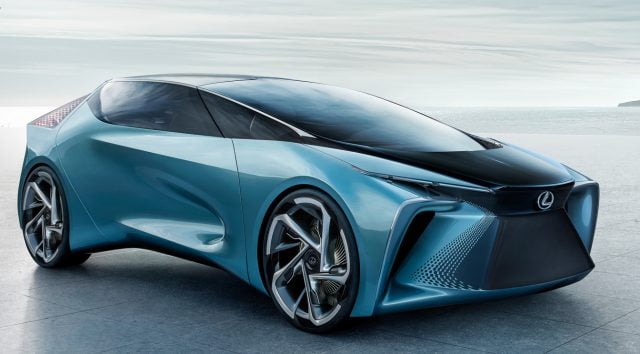 The 2019 Tokyo Motor Show is about what you'd expect: cars for the specific needs of a densely populated country with few onshore energy resources. Thus, lots of electric vehicles, small cars, really small cars, and retro car concepts that look odd to American tastes that same way Plymouth's PT Cruiser looked to Japan when it came out in 2000. Every Asian auto show targets trends not fully embraced by American shows, such as the need for greater efficiency through battery power or as plug-in hybrids. Or as scooters and motorbikes.
The Tokyo Motor Show is Japan's top car show and competes with Auto Shanghai (odd years)/Auto Beijing (even years) in April. Toyota/Lexus, Mitsubishi, and Subaru were especially busy this week.
Here's our pick of the most compelling introductions out of Tokyo.
The show got an extra dose of energy as Japan-flagged automakers began a runup of new models and concepts in advance of the summer Olympics games starting next July. Even a nation as developed as Japan wants to show off. There were, for instance, a number of mobility concepts for the country's aging demographic that move one person about town, and assisted walking devices.
The 46th Tokyo Motor Show show just completed two days of press introductions and opens to the public on Friday (Oct. 25). It runs through Monday, Nov. 4.
["source=extremetech"]