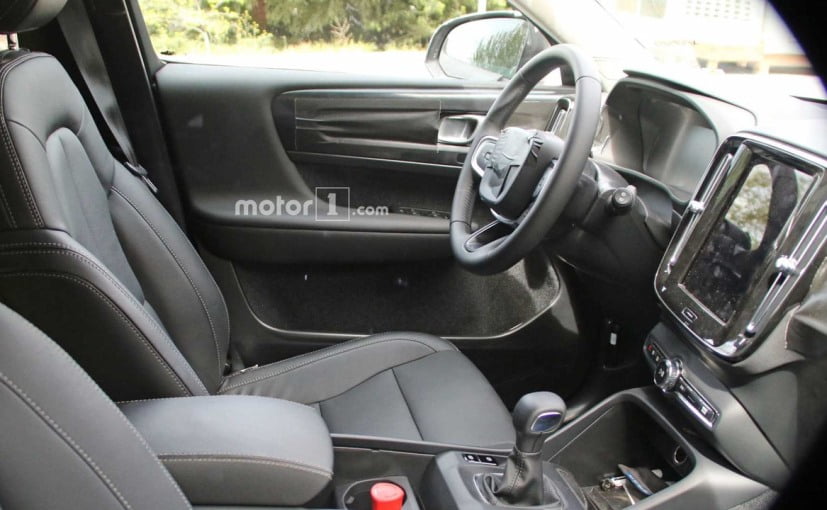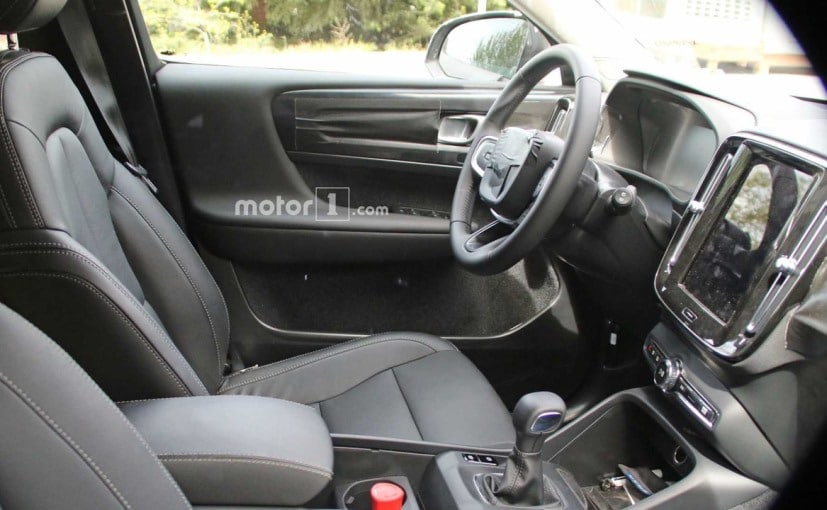 Volvo Cars has released a new teaser video for its upcoming compact SUV – the all-new Volvo XC40. The new teaser video talks about the XC40's cabin that promises to offer a clutter-free environment with smartly designed storage compartments for everything that you carry in your car on daily basis. For instance, the car's door pockets have been designed so that they can even hold an average size laptop, tablet, and a couple of bottles. Volvo managed to achieve this by moving speakers from the door and developing a world-first, air-ventilated dashboard-mounted subwoofer. The car will make its global appearance next month at the Frankfurt Motor Show.
Volvo says that during the development phase the Volvo Cars' customer research team spent the time to figure out how city dwellers around the globe use their car on a daily basis – and, more importantly, how they store their belongings in their cars. Customers were also asked how they would like to see the interiors of their cars improved. Based on these inputs the company saw that there is a shortage of suitable and functional storage space inside their car and it is this problem that the new XC40 addresses. Such uncluttered cabin space will allow drivers to concentrate more on driving rather than managing their stuff.
Talking about the new cabin design, Louiza Atcheba, Model Brand Manager for the 40 series at Volvo Cars, said, "As we spoke to people about how and where they store the things they carry with them daily, it was quite clear that most of the today's cars are falling short in this area. Phones slide around in the mid-console, takeaway bags are at constant risk of falling over and people fumble behind the wheel as they try to get service cards out of their wallets. We set out to solve these and many other issues we encountered."
Other smart storage options include a foldaway hook to secure small shopping or take away bags. front seats with storage space under the seat to keep a mini tablet or other smaller items, slots for credit and service cards that can be neatly inserted into the dashboard, a fold-up boot divider with two hooks to help secure shopping bags or other luggage, along with four load hooks among others. "A lot we have done with the XC40 is based on extensive consumer insight. With the XC40, we declare the end of clutter, making sure that everything is within arm's reach but also out of sight. It's about clearing the clutter so you can clear your mind," concludes Louiza Atcheba.
We saw some of these storage spaces in the Volvo XC40 test mule which was spotted a few months ago. The design of the cabin is signature Volvo with the large vertical touchscreen infotainment system taking the centre stage on the dashboard. There are chrome control dials on both side of it and more in-car controls below it as well. Other features include the three-spoke multi-functional steering wheel, premium interior, contoured leather seats and much more. There is a wide centre armrest for the driver and co-passenger and based on the new teaser video, the centre console will also feature a smartphone holder, a trash bin, compartment for tissues and more. The cabin comes with a five-seater layout.
[source=auto.ndtv]