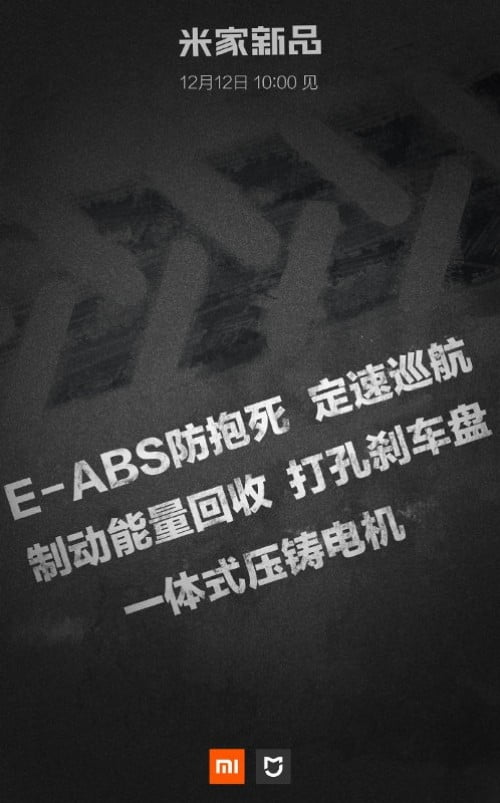 Xiaomi is no stranger to experimenting with all sorts of products, spanning from light bulbs to air purifiers. In the western world, we mostly get glimpses from the smartphone business, but there are equally interesting and compelling offers on various accessories, TVs and other multimedia equipment that typically never leave the company's home market.
Some of you might remember the QiCycle from a few months ago. Now the company, or rather its MIJIA sub-brand has scheduled an announcement event for what appears to be yet another electric vehicle.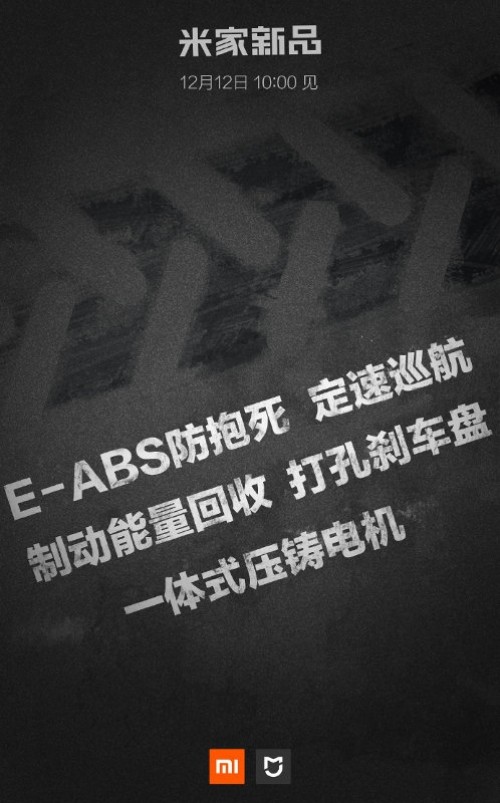 The already released teaser poster has some skid marks in the background. That somewhat narrows things down, but we can't really be sure what kind of vehicle Xiaomi has cooked up. It could be another electric bike, but then again, it could very well be a full-fledged car.
The text doesn't really clear things up either. It states the product in question will have an E-ABS anti-lock breaking system, regenerative breaking, cruise control, perforated break disks and one-piece die cast motors. There have also been rumors of hot-melt pneumatic tires, but that doesn't help the ambiguity one bit either.
We should know more come next Monday and the event itself.
source"cnbc"