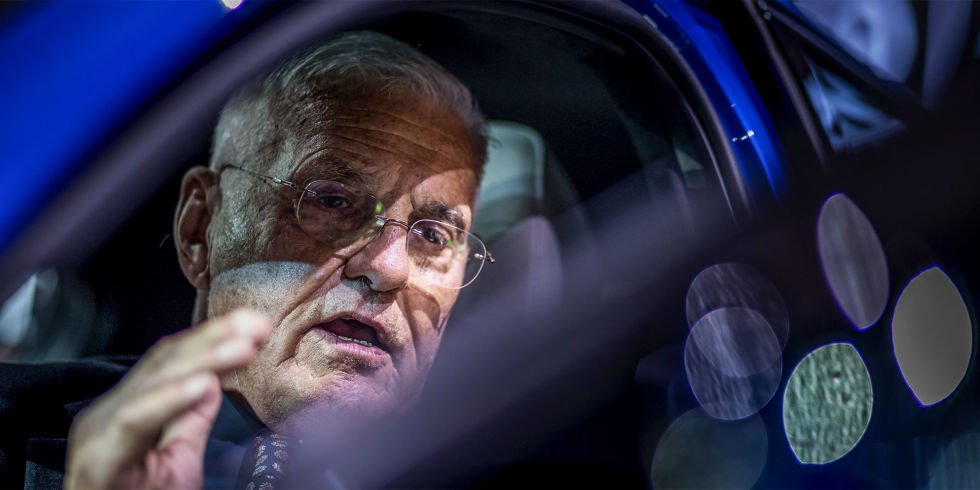 I remember, early in my career, the excitement of the Detroit auto show. The anticipation, the adrenaline, wondering who would unveil what. But like Christmas, the Detroit show is starting to feel routine and predictable.
Is it just me? Jaded? Too old to get it?
There was a certain flatness, a mediocrity about this year's show. Maybe it's because all the hot autonomous and connected stuff was downstairs, as Detroit tries to counterpunch Las Vegas's CES, which is supposedly a consumer electronics show but is attracting more and more major car introductions. It might be another deplorable sign that we are at a point of convergence: Are these cars with onboard computing power, or are they computers with four wheels and an engine thrown in?
In Detroit, where were the vehicles that are the objects of our careers, our dreams, and our desires? Alas, there wasn't much of that. Several brands stayed away entirely. The show floor was sparse enough that GAC, a Chinese producer, scored a prominent stand, featuring four vehicles poised to invade the United States. Many an inland Chinese peasant may aspire to a GAC, but I believe Americans will give it a pass.
Concept cars were scarce. Fiat Chrysler Automobiles showed what might be symbolic of the show: a nonautomotive shape that looked like a major appliance (the Chrysler Portal concept, fresh in from CES). Audi unveiled its new full-size crossover concept, the Q8, in a hideous bright blue. The design is unremarkable, but Audi has discovered a new multi-theme front end, which I'll let others judge for themselves. Mercedes showed a crossover concept with a blue-LED-lit grille, putting garish accent on a boring shape. Volkswagen had yet another "historic VW Bus" concept, the I.D. Buzz (electric, of course), and this time they got it right.
There were few dramatic debuts of production cars, and much of what was revealed was in the crossover category. GMC updated the Terrain, with a slick new body and a soon-to-be-cliché "floating" C-pillar. The new Chevrolet Traverse, now posing as a slightly smaller Tahoe, is not a major step aesthetically, but it will be hugely successful. Ford did not unveil the long-awaited new Expedition and Lincoln Navigator, reportedly out of fear of embarrassing CEO Mark Fields, who had just delivered a speech at CES on the future of connected mobility. Volvo brought a really cool new wagon, the V90, which will sink into irrelevance, like all wagons in the U.S.
The new, big Lexus LS sedan is daring, but none of its lines and masses are quite in the places they should be—and that absolutely huge Darth Vader grille belongs nowhere at all. It makes for a sales-proof Lexus sedan. (Akio Toyoda must love that front end, because I don't think anyone else does.) The new Camry is a stylistic hodgepodge, marking one more negative milestone in Toyota design. (Mind you, these are all great cars, but so what? Every car out there is a great car; why saddle yourself with ugly?)
There was one new car that gladdened the hearts of enthusiasts. The Stinger was a totally unexpected rear-drive mid-size sedan from Kia that has superb proportions and generally manages to look pleasingly Teutonic.
In summary, lots of walking, lots of connectivity, not much new for the enthusiast. Maybe next year we'll see the long-rumored mid-engine Corvette. That would give me that boyhood pre-Christmas thrill again.
["source-roadandtrack"]