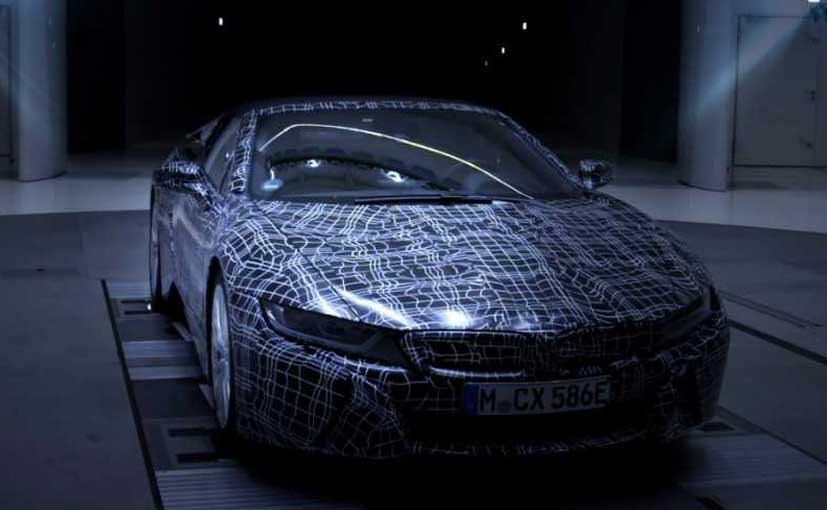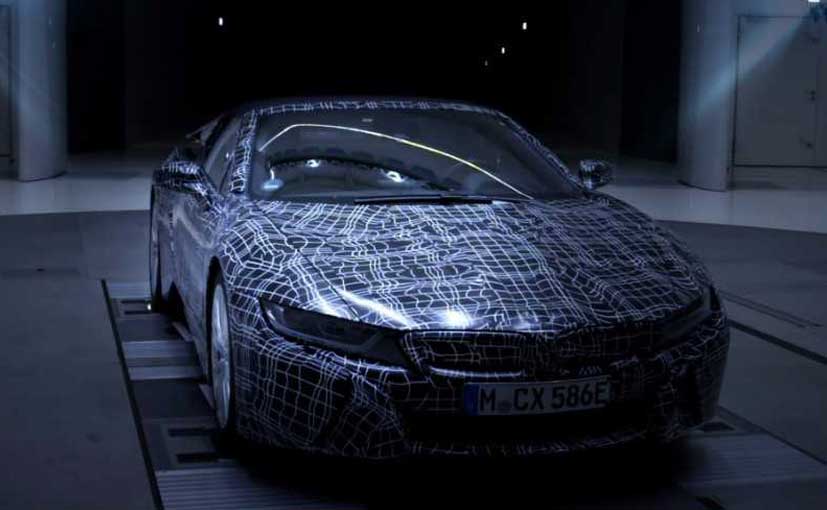 After much delay, BMW will finally introduce their latest update to the plug-in hybrid roadster, the i8 at the upcoming Los Angeles Auto Show. The company will launch the convertible version of the hybrid i8 in the North American market next year. BMW had officially unveiled the 2018 version of the hybrid i8 roadster in July, with changes to its mainly to its looks and a tuned up electric motor to extract more power and efficiency from the hybrid sportscar. The BMW i8 made its first appearance in 2014 and is available in India for ₹ 2.62 crore (ex-showroom, pan-India).
We had earlier reported that the BMW i8 hybrid roadster will lose its roof along with minor cosmetic changes to the exterior design. Ever since the launch of the i8 roadster, BMW has been hinting at a convertible version of the hybrid car and had also teased it at the Consumer Electronics Show 2016. A source close to the development told Automotive News, "The production i8 roadster will be "reasonably close" to the concept designs."
As far the exterior design changes go, the 2018 BMW i8 will come with an electric foldable roof and not a hard-top as media reports suggest. The hybrid convertible will also get refreshed headlamp cluster among other changes, with detailed changes to be revealed closer to the unveil date. It is also reported that the latest iteration of the i8 will see changes to its chassis including upgraded upper wishbones and mounting points providing for lower ground clearance.

The 2018 BMW i8 roadster will also see changes to its electric motor, as it is likely to get an improved 1.5-litre 3-cylinder engine and the electric motor that has the capability to produce 400 bhp. The electric supply to its front axle will also see changes so as to punch in those extra horses. With a fuel efficiency of 50 kmpl, the electric battery consumes 15.4 kWh of energy for every 100 kilometers. The upgraded petrol-electric motor is also seen in the i8-based safety car in Formula E season. With the capability of going from standstill to 100kmph in just 4.4 seconds, the upgraded collaboration between the petrol and electric motor will surely reduce it even further, making the i8 faster than ever before.
With a few months to go before its official debut, we do hope that the plug-in hybrid convertible from the BMW stable comes to our Indian shores.
[source=auto.ndtv]