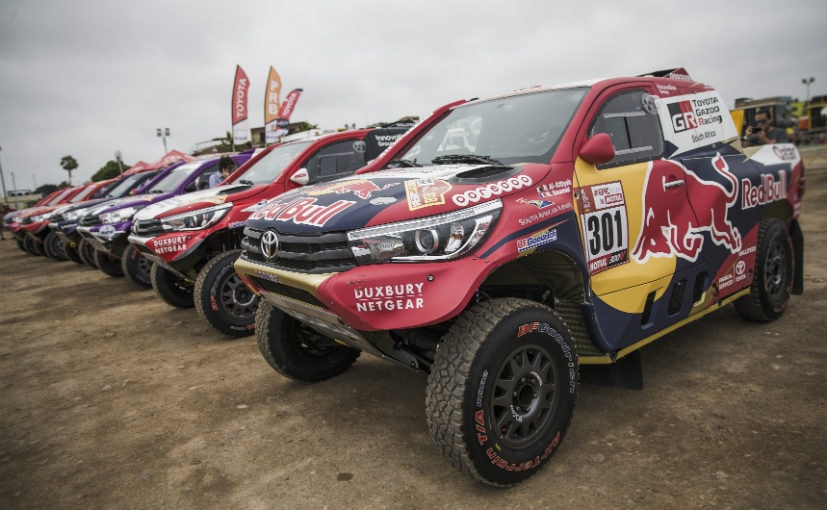 It is that time of the year! No! Not the holidays, it is time for the 2018 edition of the Dakar Rally, the toughest, most gruelling rally-raid in the world. This will be the 40th edition of the Dakar and also marks the 10th anniversary of Dakar moving from Northern Africa, to South America. This time, the Dakar Rally will start in Lima, the capital of Peru, move to Bolivia and finally end in Argentina. Peru makes a return to the Dakar after five years. The scrutineering already begun three days ago at the Las Palmas Airforce Base in Peru and the 2018 Dakar begins in the right earnest from 6th January 2018.
Here is everything you need to know about the 2018 Dakar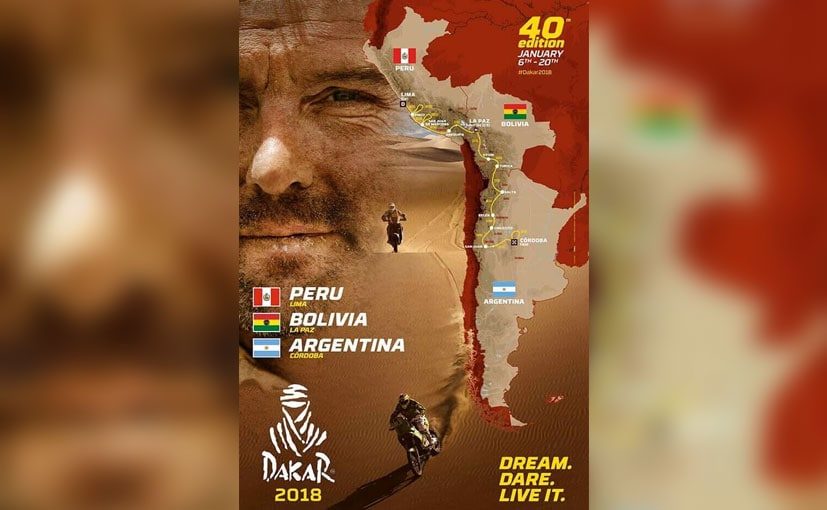 (2018 Dakar Rally)
1. The entire rally will be divided into 14 stages and span almost 9,000 kilometres to be covered over a period of 15 days. Competitors start off from Lima, Peru and will have a rest day in La Paz, the capital of Bolivia. The rally ends in Cordoba, Argentina on 20th January, 2018. The rally crosses over from Peru to Bolivia in the sixth stage and from Bolivia to Argentina on the 9th stage.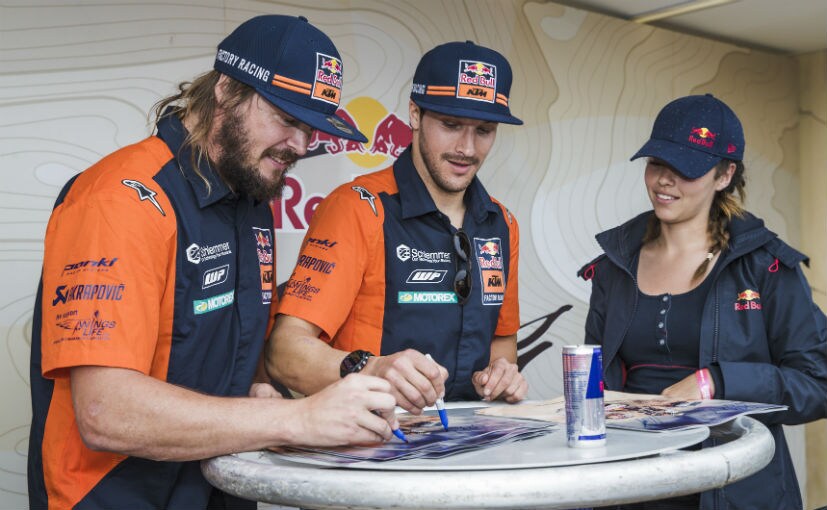 2018 dakar rally(Toby Price, winner, Dakar 2016 and Sam Sunderland, winner, Dakar 2017, exchanging notes at scrutineering. Both riders represent team KTM)
2. This year, there are 190 competitors in the motorcycle and quads category, 105 competitors in the cars and side-by-side category and 42 competitors in the trucks category for a total of 525 registered competitors and 337 vehicles.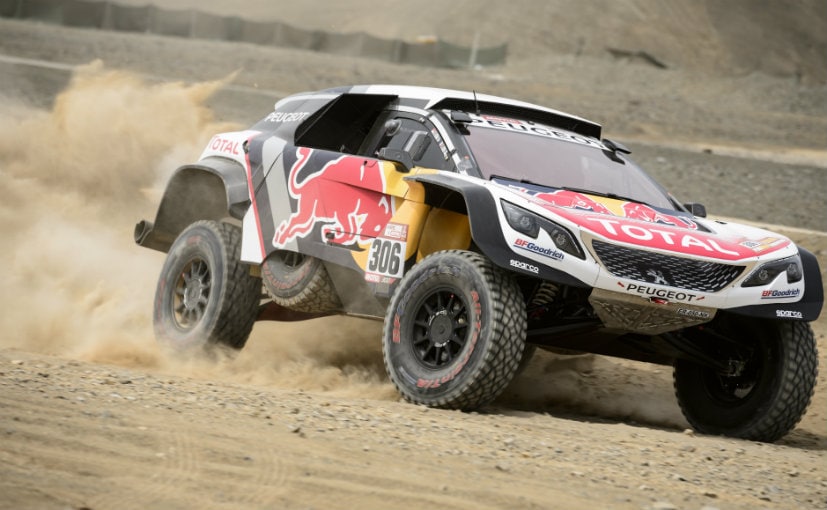 2018 dakar rally(This year there will be 337 vehicles participating in the Dakar Rally)
3. Coming to the stages themselves, Dakar will have 14 stages this year of which 7 stages will consist of 100 per cent sand dunes. There will be over 4,500 km of timed sections and almost 4,500 km of liaison sections. This time, the competitors will spend almost 5 days at altitudes of above 3,000 metres or 9,842 feet with temperatures ranging from 40 degree Celsius to below zero degrees Celsius. There is a reason why the Dakar is the toughest motorsport event in the world!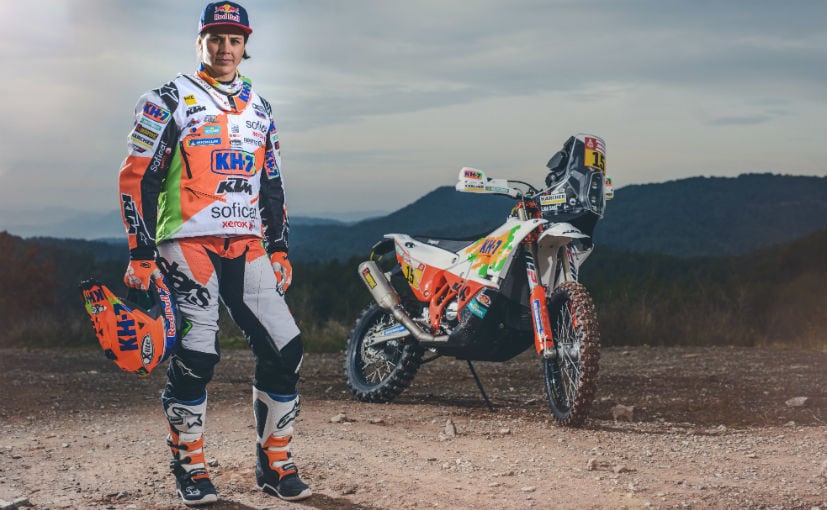 2018 dakar rally(Laia Sanz of Spain is one of most accomplished women riders at Dakar 2018)
4. As far as the competitors are concerned, this year, there are 78 rookies, who will be participating at the Dakar for the very first time and 70 competitors, who have had multiple participations in the Dakar. This year, Dakar will also have 11 women competitors as well.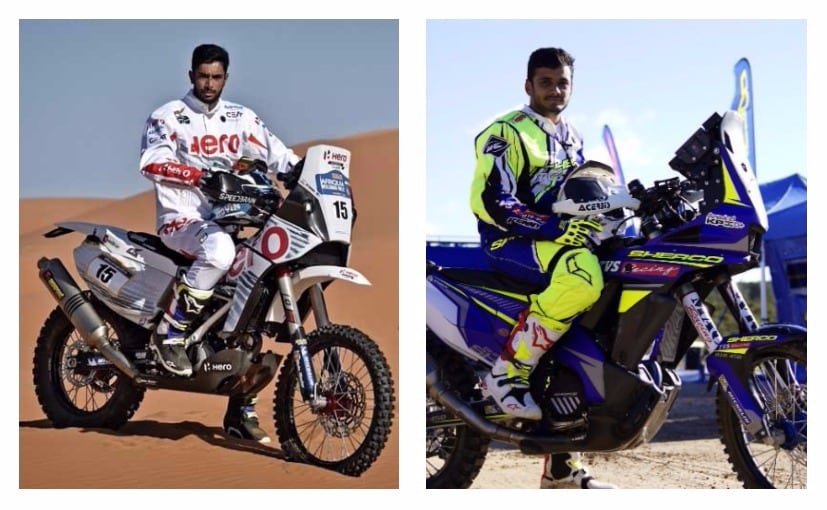 (CS Santosh and Aravind KP will represent India at Dakar 2018 )
5. Holding the Indian flag high at 2018 Dakar will be CS Santosh of Team Hero MotoSports and Aravind KP who will be representing Sherco TVS Racing Team. This will be Santosh's fourth Dakar outing. He has finished the Dakar in 2015 and 2017. On other hand, this will be KP's second attempt at Dakar. Last year, KP had to bow out in the third stage owing to a hand and a shoulder injury which he sustained in a serious fall. We wish our Indian riders the very best of luck and hope that they achieve what they set out to.
["source=auto.ndtv"]