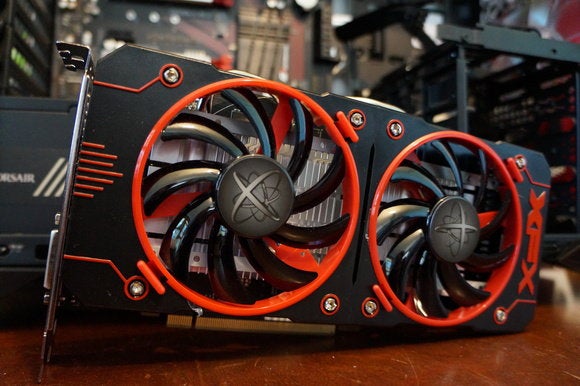 Nvidia's new GeForce GTX 1050 and GTX 1050 Ti graphics cards aren't even out yet and they've already prompted AMD to slash the prices on two-thirds of its Radeon RX 400-series lineup.
As of today, the Radeon RX 460's "suggested e-tail price" will start at $100 and theRadeon RX 470 will start at $170 "with new holiday programs." An AMD representative couldn't clarify what "new holiday programs" meant, exactly, but those adjusted costs represent a $10 discount from the launch-day SEPs for both cards.
Scanning Newegg this morning, a couple of Radeon RX 460s indeed clock in at $100, while PowerColor's Red Dragon RX 460 will set you back just $95 after rebate. Most 4GB versions of the RX 460 have also settled down at AMD's stated $140 SEP for the card after months of pricing inflation.
That pricing inflation's still in effect for the RX 470, however, despite the holiday program pricing ostensibly launching today. Only two models on Newegg are on sale for the RX 470's original—not adjusted—SEP of $180, and one of those only hits the mark after a $10 mail-in rebate. The majority of Radeon RX 470s still cost $200 or more, though some offer $15 mail-in rebates. At the time of writing none hit the $170 price point that AMD says will debut today. (But on the plus side you can finally find a Radeon RX 480 that actually costs $200, and another that's just $190 after a mail-in rebate!)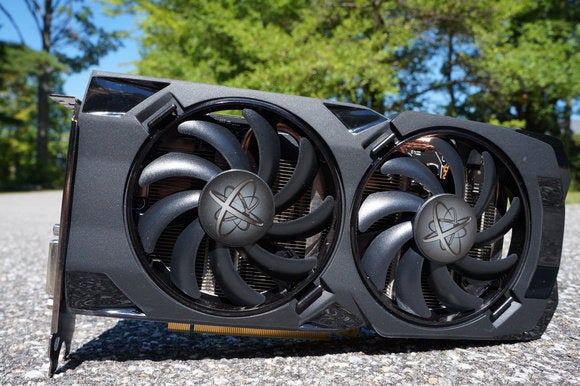 AMD's preemptive price jostling comes as Nvidia finally turns its attention towards sub-$200 graphics cards. The GeForce GTX 1050 and GTX 1050 Ti launch Tuesday at $110 and $140, respectively—the very same price as the Radeon RX 460's original SEP. While performance reviews for the new GeForce cards haven't launched yet, Nvidia itself saysthat "The GTX 1050 Ti [is] on average 40 percent faster and more than 128 percent more power efficient than the [Radeon RX 460] at stock speeds."
Time will tell if Nvidia's chest-beating proves warranted. But we've long considered the RX 470 and 4GB RX 460 overpriced for the relative performance offered, going so far as to call the former "A great graphics card with a terrible price." These cost adjustments in the face of new competition are welcome indeed—though we'd recommend waiting to see how the GTX 1050 performs before rushing out to buy either of AMD's newly discounted cards.
Tune into episode 9 of PCWorld's Full Nerd podcast below, where executive editor Gordon Mah Ung, games reporter Hayden Dingman, and yours truly talk about GTX 1050 vs. RX 460 in detail, as well as Battlefield 1 and Razer's impressive new Blade Pro laptopbefore diving into Hayden's must-see blindfolded mechanical keyboard challenge.