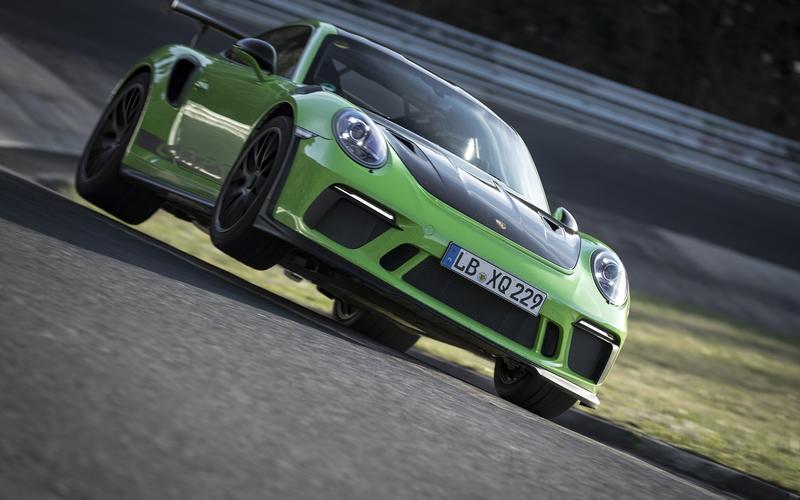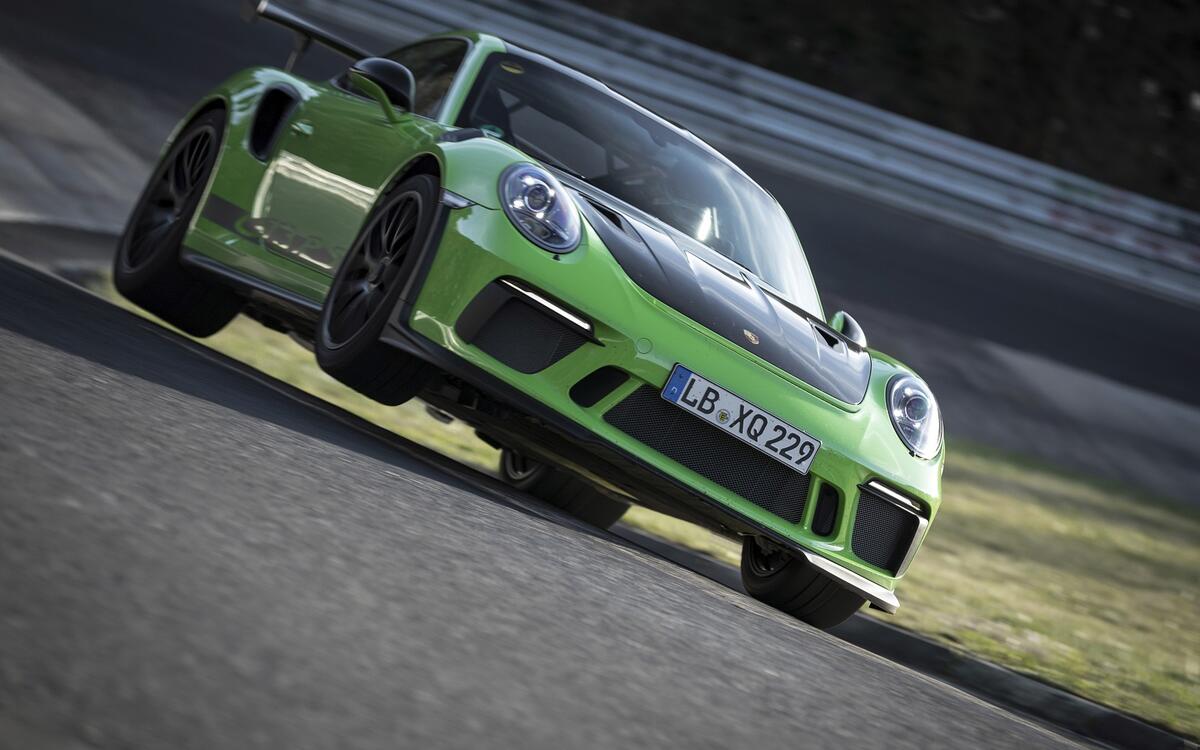 We live in one of the finest eras for sports cars.
While mainstream family cars are getting taller and more high-tech, performance cars are becoming faster, more powerful and more engaging to drive on and off the track than ever before. And, there's an option for every enthusiast, ranging from the latest incarnation of Mazda's driver-approved MX-5 Miata to the limited-edition Ford GT. Here are some of the most engaging sports cars available new, with opening MSRPs.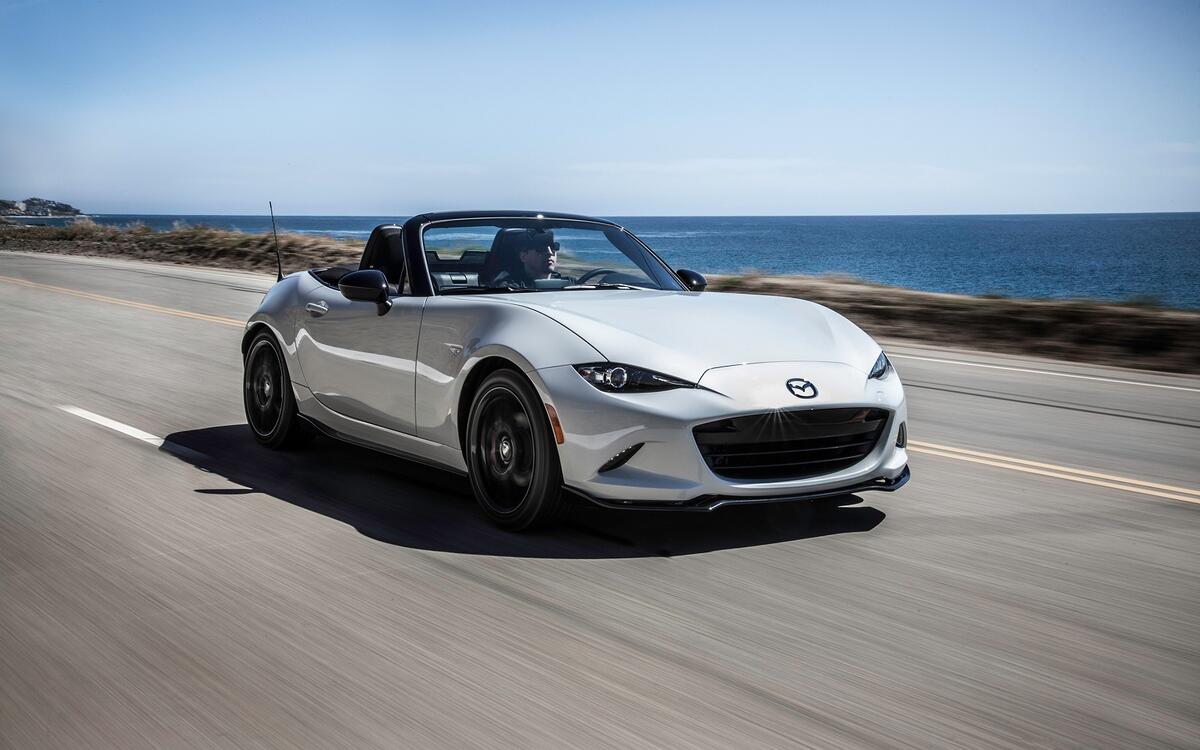 Mazda MX-5 Miata ($25,295)
The Mazda MX-5 Miata made its debut in 1989, meaning it should have swelled to BMW 6 Series proportions over the course of its production run. It didn't. The current, fourth-generation Miata weighs almost exactly as much as a 1994 model and it's slightly shorter than the original from bumper to bumper. Mazda offers the Miata with a soft top or a power-retractable hard top. Through a quirk of the automotive industry, it's also available as a Fiat with a turbocharged engine and, if you're willing to pay for it, an Abarth badge.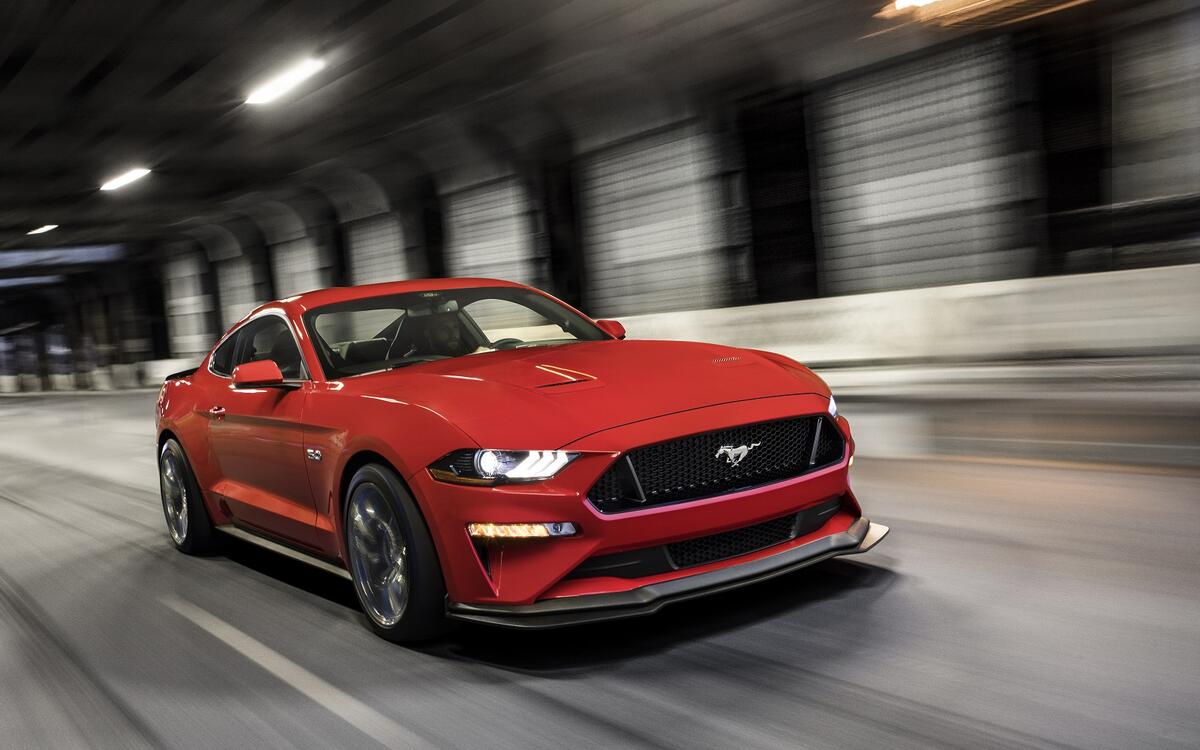 Ford Mustang ($25,680)
Recently updated, the Mustang offers a surprising level of refinement and tech to complement its performance credentials. The line-up includes four- and eight-cylinder models plus a track-focused variant named GT350 that receives a 5.2-liter V8 with a flat-plane crankshaft. That's a feature normally found in a Ferrari, not a Ford. The Mustang survived Ford's recent pivot towards high-riding models and the brand has big plans for its pony car in the coming years. We know there is a gasoline-electric Mustang hybrid in the works, a successor to the Shelby GT500 coming next year and a battery-electric performance car set to revive the Mach 1 nameplate arriving shortly after.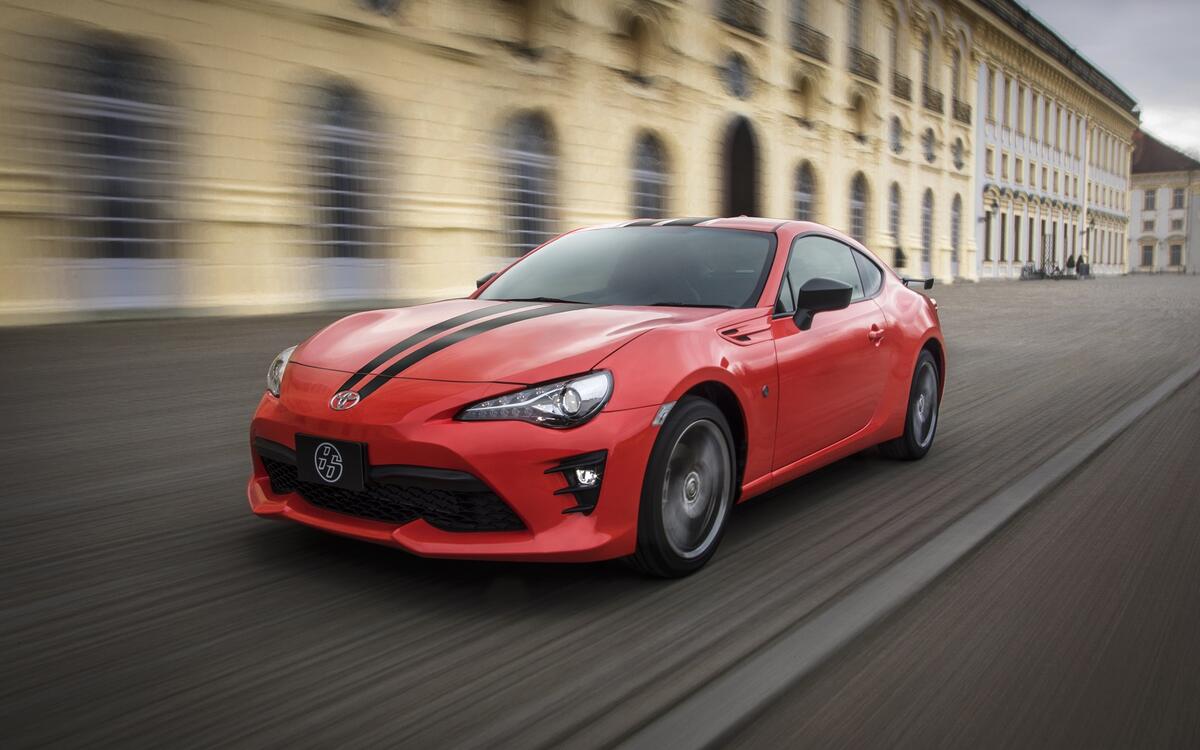 Toyota 86 ($26,255)
Formerly known as the Scion FR-S, the Toyota 86 brings affordable performance back to the Toyota line-up after a drawn-out hiatus. Engineers borrowed a page from the Mazda playbook and took a simple, less-is-more approach when they developed the 86, focusing on driving dynamics instead of placing an emphasis on raw power. That's why the only engine offered is a 2.0-liter flat-four designed by Subaru (which sells its own version of the coupe, the BRZ) and tuned to make 205hp. Toyota has repeatedly shot down the rumors claiming we'll see a turbocharged model, a convertible, or both before the end of the 86's production run. Enthusiasts who want either option will need to explore aftermarket channels.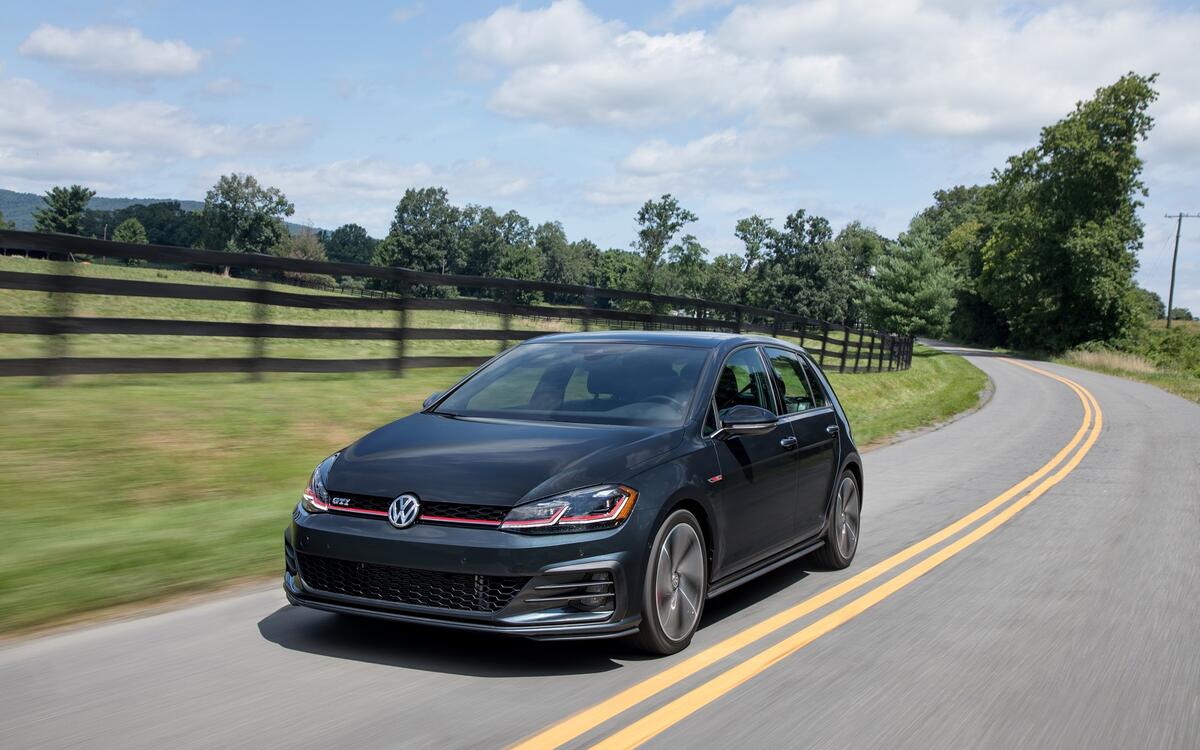 Volkswagen Golf GTI ($26,415)
Over four decades after the nameplate's introduction, the Volkswagen Golf GTI continues to blend the practicality of a hatchback with a healthy dose of usable performance. The latest model gets a 2.0-liter turbo four rated at 220hp. And, just like the original, it's available with a golf ball-shaped shift knob for the six-speed manual transmission and tartan upholstery.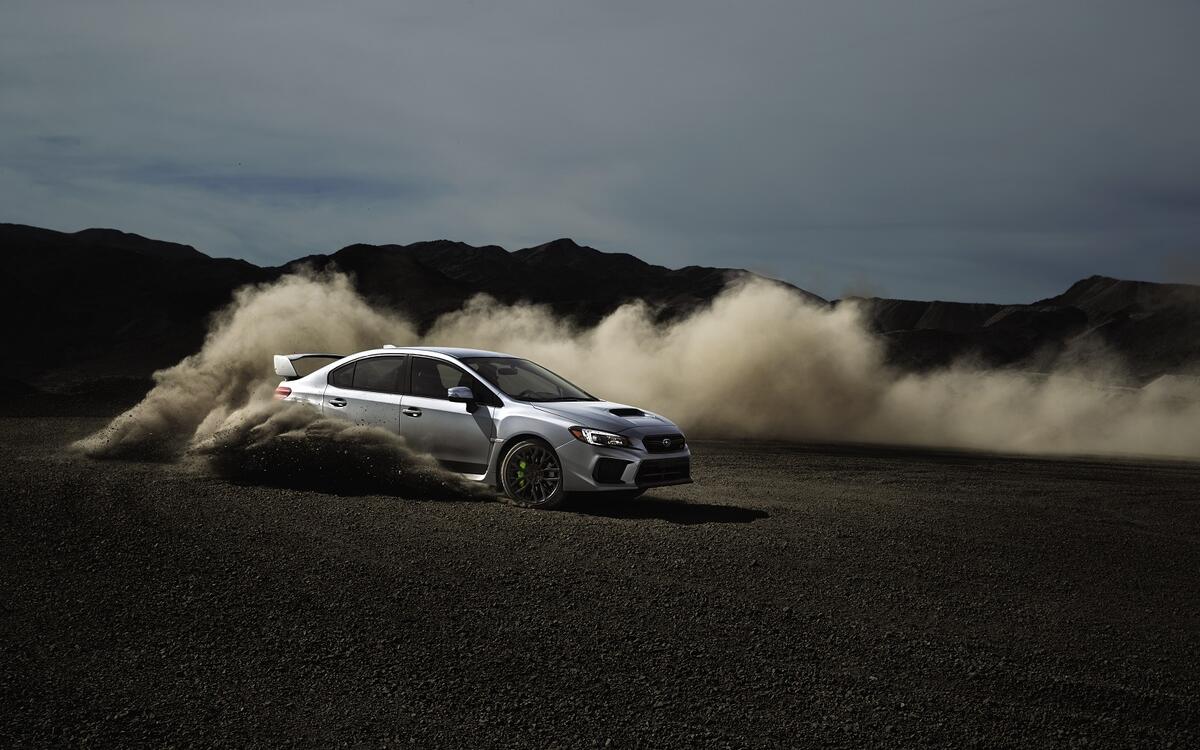 Subaru WRX ($26,995)
Subaru no longer competes in the World Rally Championship (WRC) but its performance genes live on in the WRX. It follows the time-proven formula of taking a run-of-the-mill Impreza and shoe-horning a tuned, turbocharged flat-four in the engine bay. The WRX gets 268hp, while the WRX STI turns the dial up to 305hp. Both models come with Subaru's symmetrical all-wheel drive system.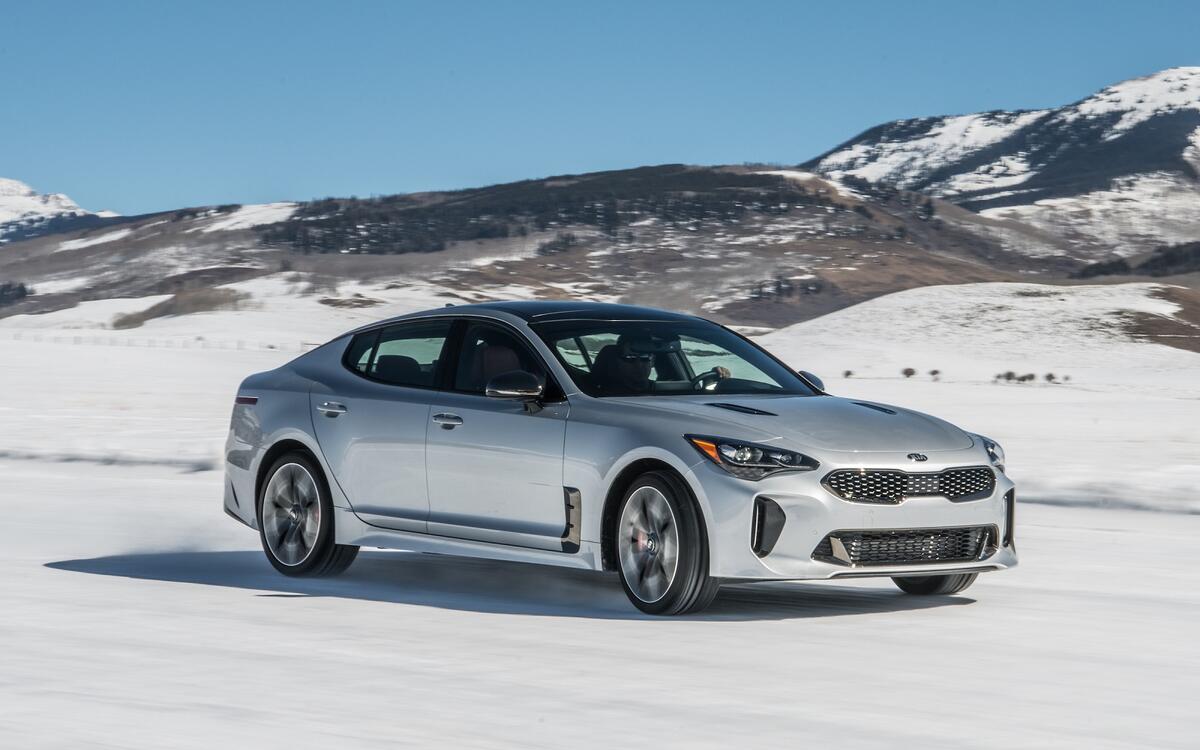 Kia Stinger ($31,900)
This one came out of left field. When Kia introduced the GT concept in 2011, few dared imagine it would ultimately spawn a sports sedan capable of keeping up with Germany's best while elevating Kia's image to unprecedented heights. Most of the company's executives didn't foresee this outcome, either, which explains why it took six years for the Stinger to make the transition from a concept to a production model. Those who have spent time behind the wheel of one (especially an example powered by the twin-turbocharged V6) agree the wait was well worth it.
Chevrolet Corvette ($55,495)
The Chevrolet Corvette is as American as the Star-Spangled Banner. The nameplate that started life as an experimental concept-turned-production-car continues to represent the US in the sports car Olympics, even if its international footprint remains much smaller than some of its rivals'. Chevrolet is about to make major changes to the Corvette. The mid-engined eighth-generation model we'll see next year is the industry's worst-kept secret. We don't know much about it yet, but rumors indicate it will offer Ferrari 488 GTB-like performance for a fraction of the price. Note: Corvette ZR1 pictured.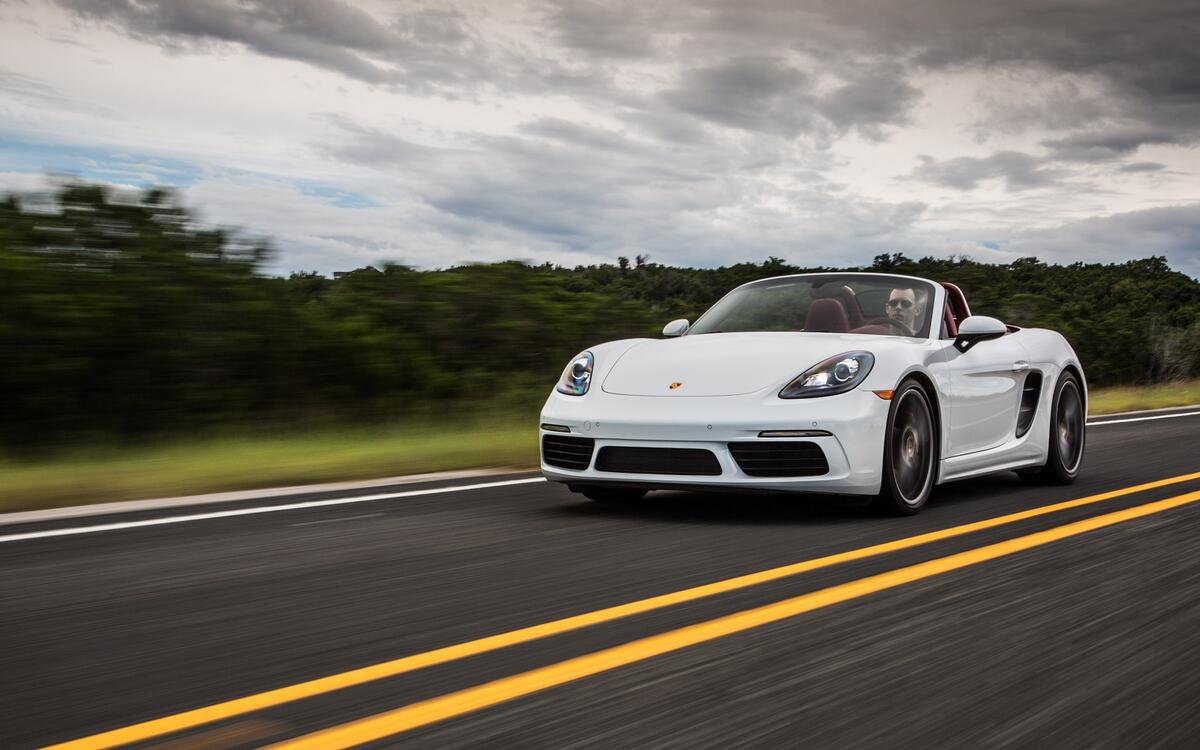 Porsche 718 ($56,900)
Porsche recently squeezed its mid-engined Boxster and Cayman models under the 718 umbrella. It also lopped off two cylinders to create its first flat-four engine in decades, a move that ruffled the feathers of enthusiasts who fell in love with the original Boxster as soon as they experienced its naturally-aspirated flat-six engine. After putting the 718 Cayman through its paces, we concluded it's still the best sports coupe out there – even if it doesn't sound like it anymore.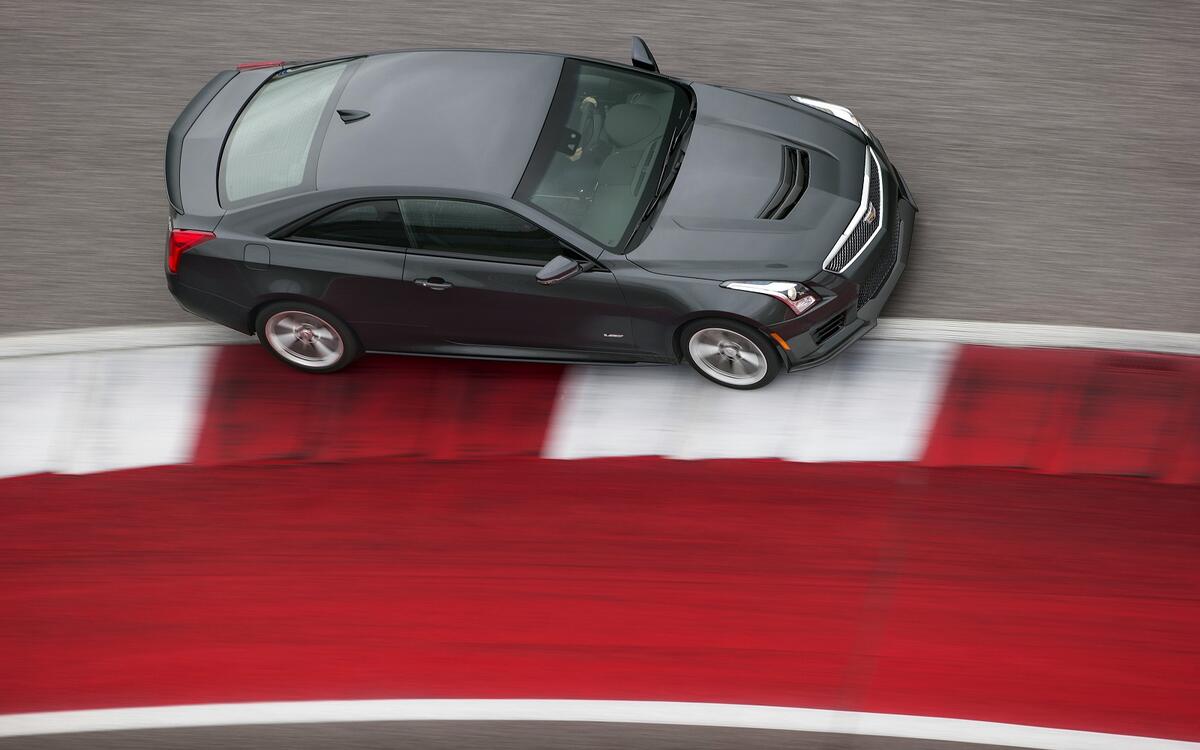 Cadillac ATS-V ($61,595)
The ATS-V is Cadillac's answer to the BMW M3/M4 and the Mercedes-AMG C63. The New York-based brand isn't known for making corner-carving sports cars but it did its homework and released a superb driver's car that feels more analog than many of its German rivals. Cadillac's crest doesn't carry the same amount of cachet as a roundel or a three-pointed star, which partly explains why the ATS-V is one of the best coupes no one is buying. The bigger CTS-V falls in the same basket.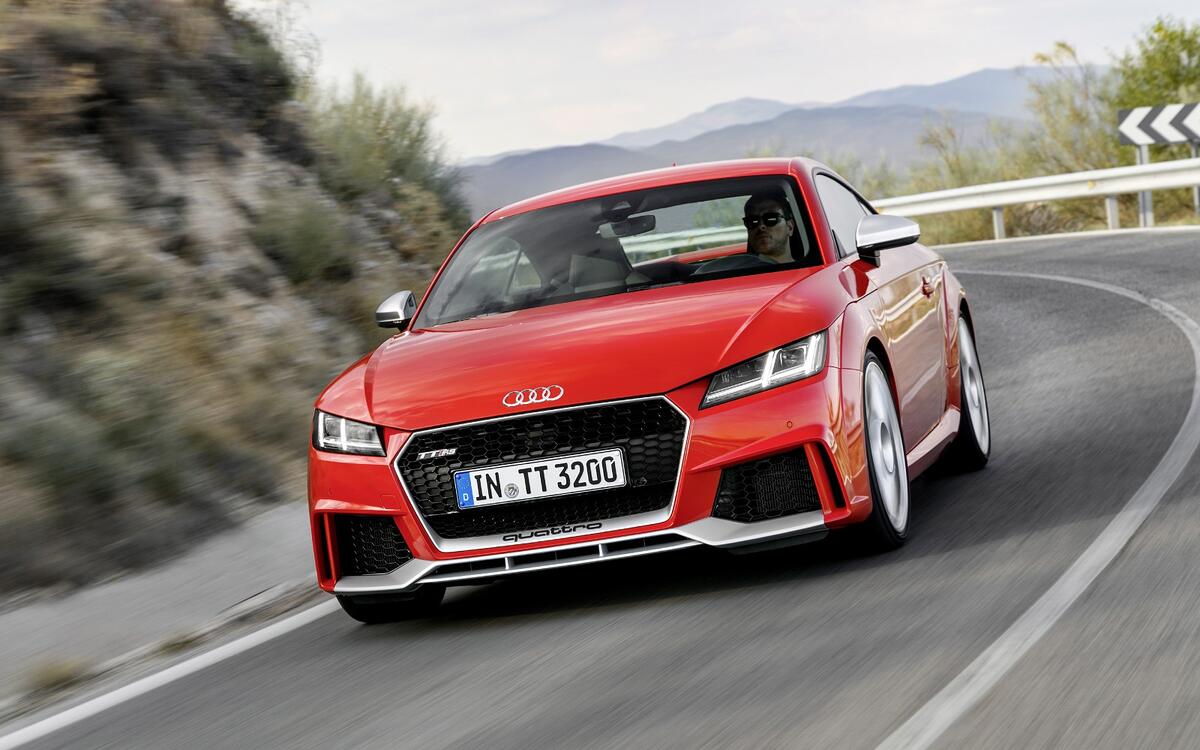 Audi TT RS ($64,900)
The TT RS channels Audi's motorsport heritage. Drawing inspiration from the Sport Quattro, the brand with four rings installed a 2.5-liter five-cylinder engine rated at 400hp between the RS' front fenders and hooked it up to its Quattro all-wheel drive system. The result is the sharpest, most driver-focused evolution of the TT to date.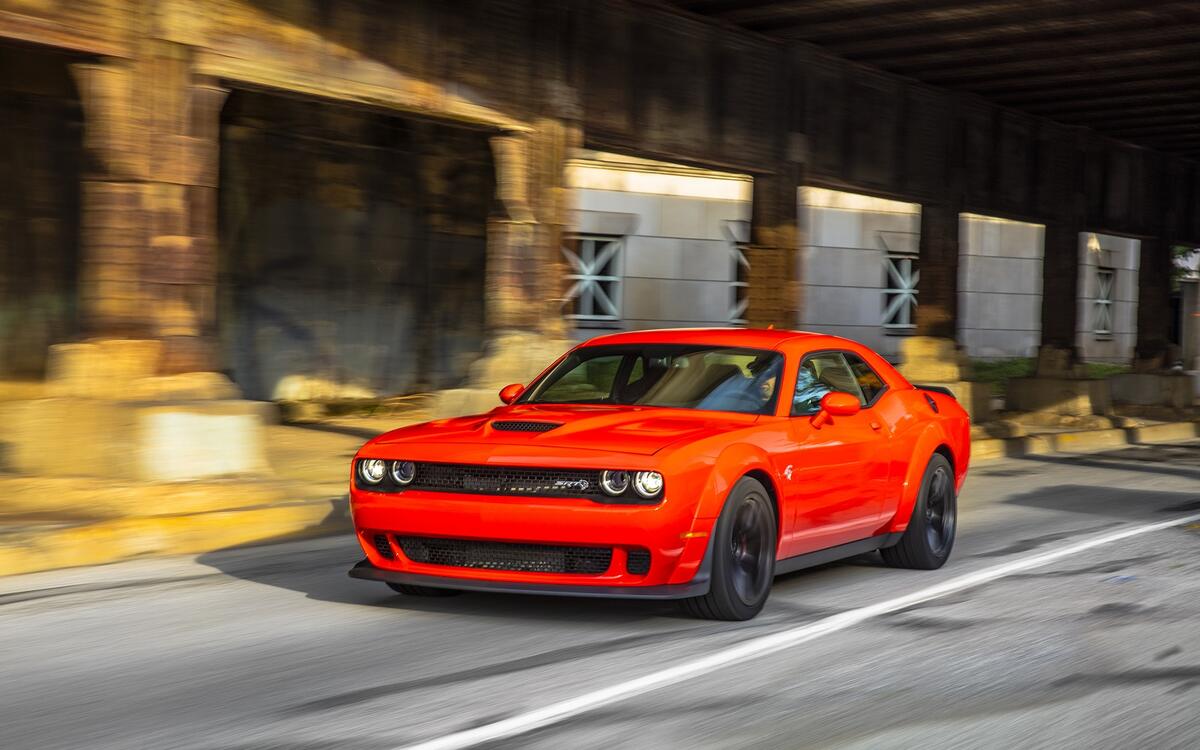 Dodge Challenger Hellcat ($65,495)
Car companies have different priorities. On one hand, some seek ways to convince motorists sharing a minivan like an airline magazine is a brilliant idea. On the other, Dodge's most pressing preoccupation is injecting as much power as possible into its modern-day muscle cars, hence the 707-horsepower Challenger Hellcat. This isn't the type of sports car you buy to blast down the Angeles Crest Highway. It's a big, heavy, and achingly powerful coupe that faithfully represents what a muscle car is all about. "They don't make them like they used to," you say? At Dodge, they still do.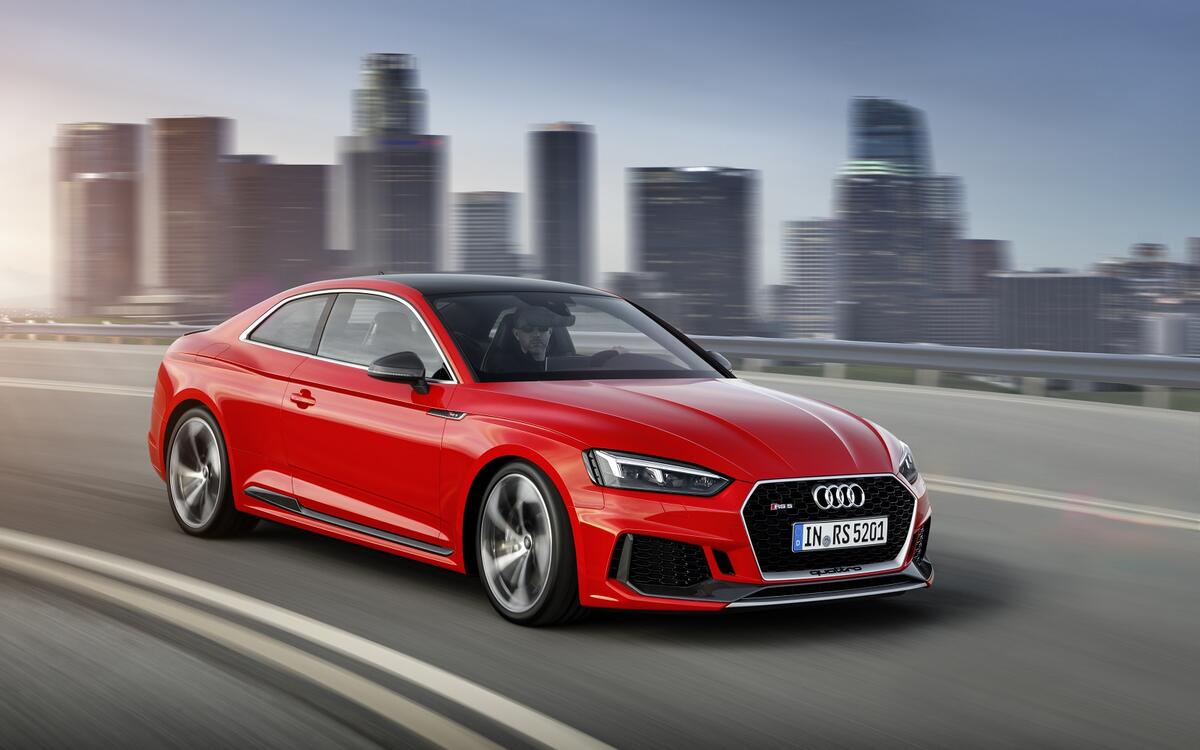 Audi RS 5 ($69,000)
Soft leather upholstery, a driver-configurable digital instrument cluster and a state-of-the-art infotainment system. The Audi RS 5 feels like a luxury sedan until you start it up, shift it into gear and summon the cavalry of its 2.9-liter V6 engine. Brake discs bigger than the stock steel wheels on an Austin Mini bring the action to a stop, while Quattro all-wheel drive keeps the front end pointed in the right direction.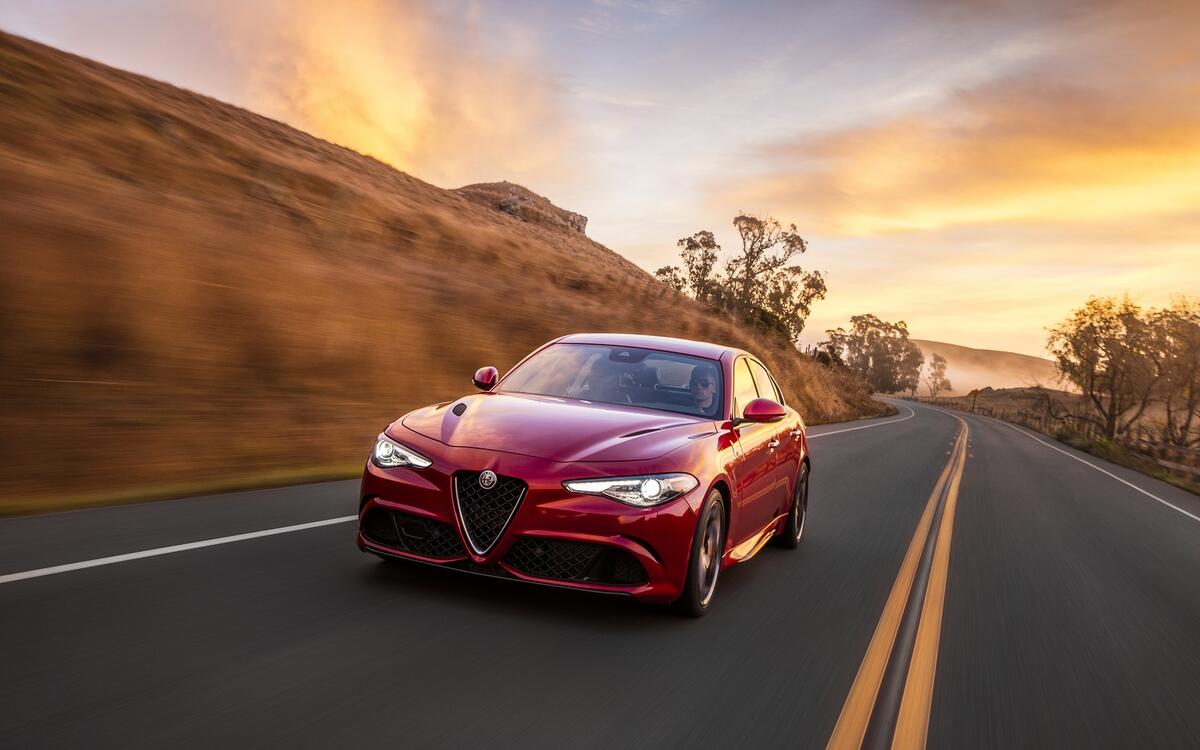 Alfa Giulia Quadrifoglio ($73,700)
Up until recently, we thought we'd never again use the words 'Alfa Romeo' and 'BMW M3' in the same sentence. The Italian brand proved us wrong when it introduced the Giulia Quadrifoglio, which benefits from a 2.9-liter V6 developed with input from former sister company Ferrari. It's an underdog in the sports sedan segment but remember: Alfa Romeo mastered the art of making a driver-oriented, family-friendly sport sedan before the Germans.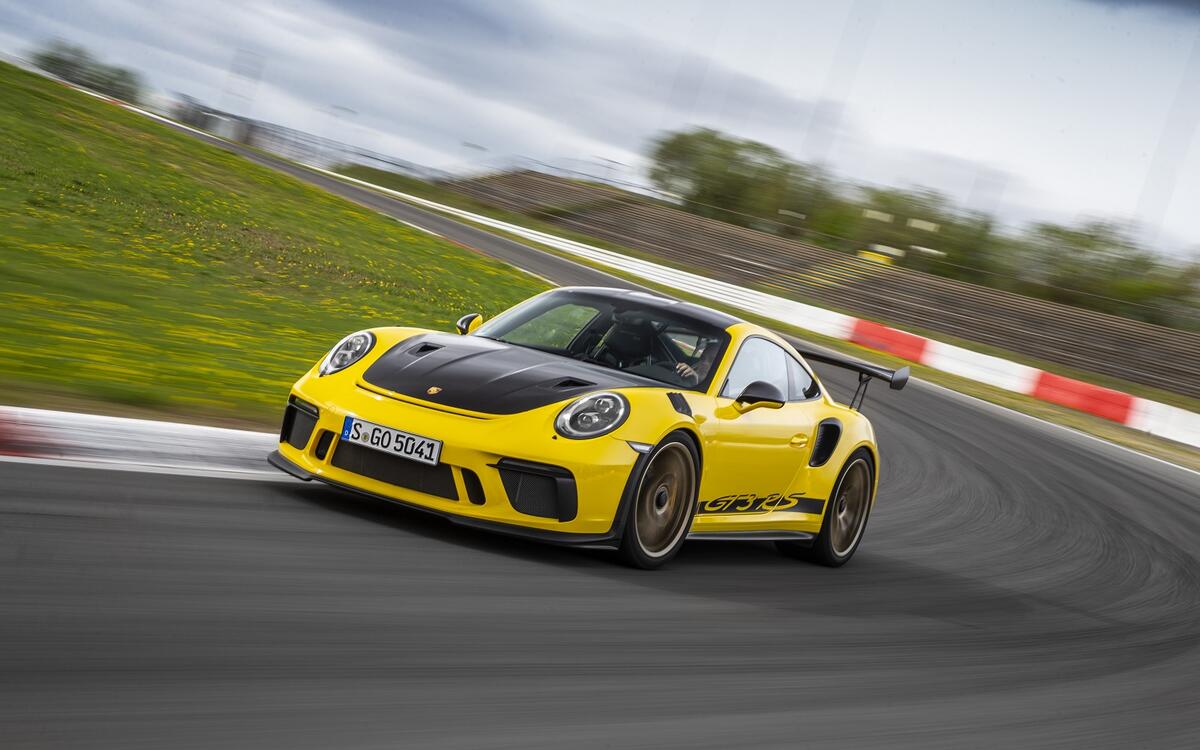 Porsche 911 ($91,000)
The 911 isn't Porsche's best-selling model (that honor goes to the Macan by a long shot) but it's the brand's most important car in terms of image. It's also one of the rare cars that could exist on its own if needed. It's as emblematic as the Jeep Wrangler and the Land Rover Defender for a completely different set of reasons. Bigger than ever, the 911 family ranges from relatively laid-back models like the Targa to riotous variants like the GT2 RS. Note: 911 GT3 RS pictured.
Nissan GT-R ($99,990)
Godzilla lives! In a Nissan showroom, at least. The GT-R earned its monstrous nickname by combining muscular looks and a brawny 565hp V6 engine fed by a pair of turbochargers. Though it's undeniably showing its age, and it's not the giant-killing machine it used to be, it recently benefited from an array of small tweaks that make it more usable on a daily basis.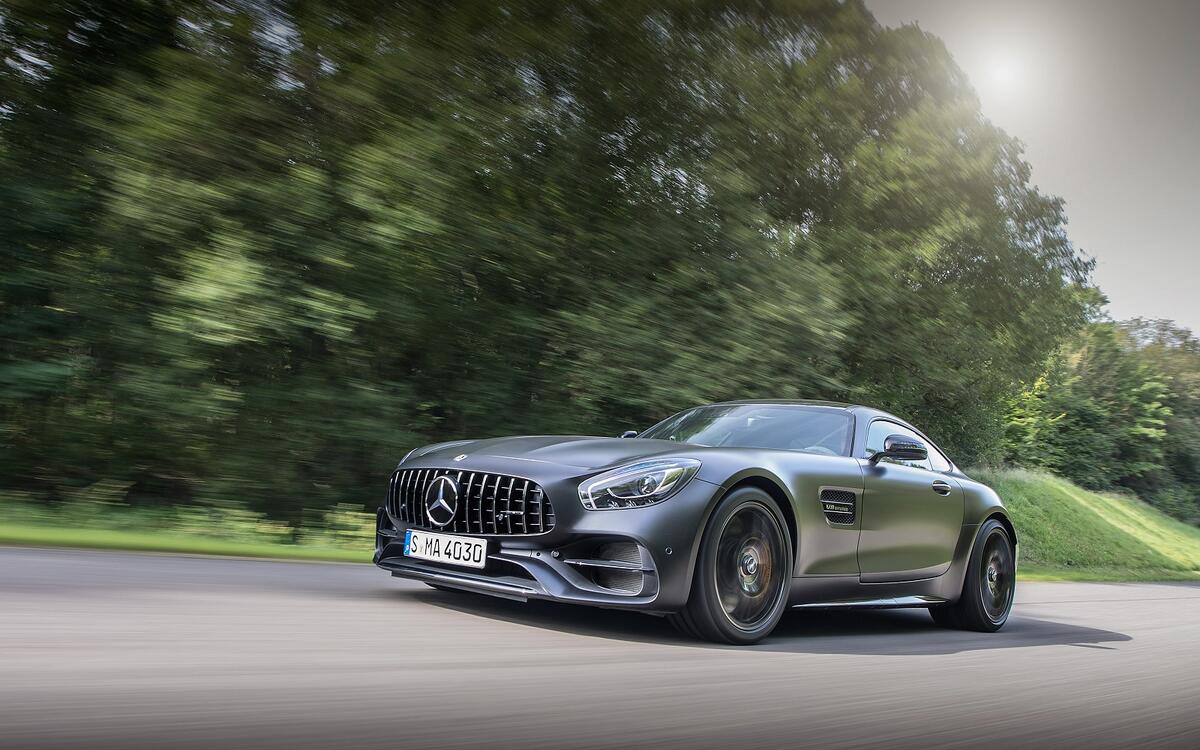 Mercedes-AMG GT ($112,400)
Unfettered by rules save for those they laid out, Mercedes-AMG engineers developed the GT to take the fight directly to the Porsche 911. And, like its cross-town rival, AMG has turned its standalone model into a full-fledged family that includes coupes, convertibles and a track-bred flagship. All use the same basic twin-turbocharged 4.0-liter V8, an engine also found in other AMG-badged cars like the C63 and a growing selection of Aston Martin models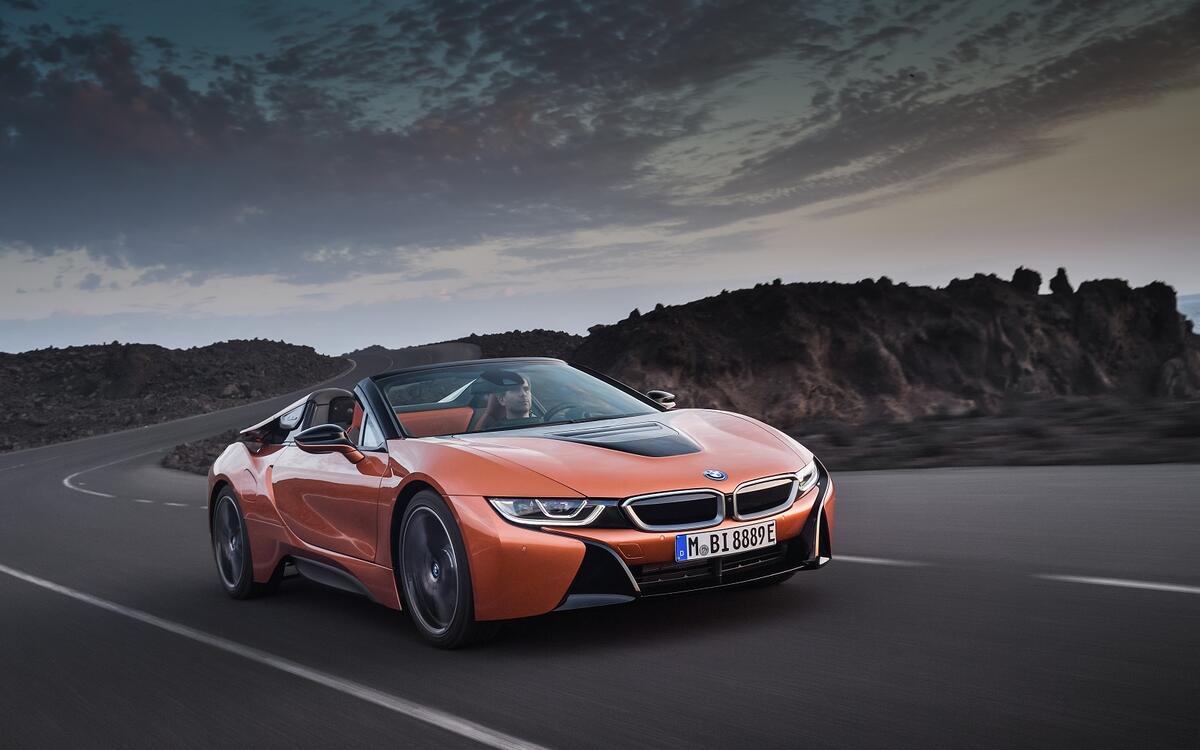 BMW i8 ($144,395)
The BMW i8 is one of the best options for enthusiasts seeking a sports car that goes easy on the environment. It uses a plug-in hybrid powertrain built around a turbocharged 1.5-liter three-cylinder engine. It's an evolution of the triple used in the Mini, among other models, which doesn't sound all that impressive – but there's more. In this application, it works with an electric motor that draws electricity from a lithium-ion battery pack. The total system output checks in at 374hp. When flat-out performance isn't the order of the day, BMW notes the i8 can drive on electricity alone for up to 34 miles.
We've just driven the new roadster version, and it's great, despite a 138 lb (63kg) weight gain – it starts at $164,295, and it's just started to arrive at dealerships.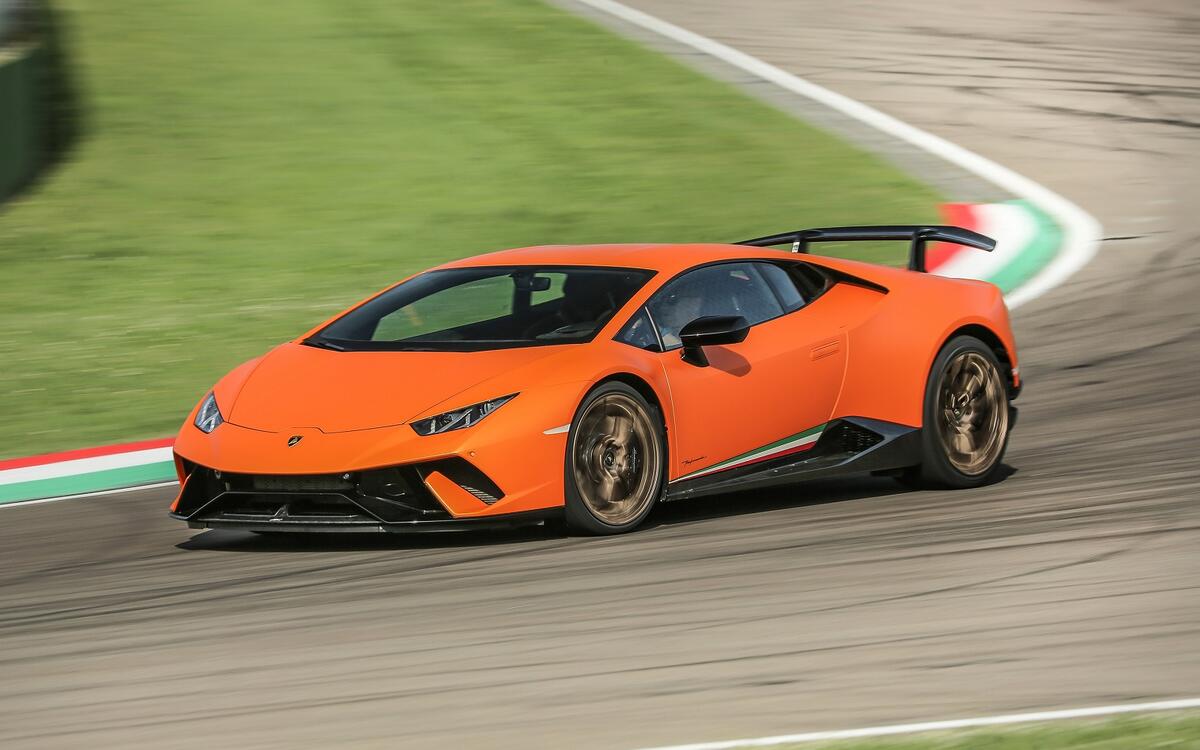 Lamborghini Huracán ($203,295)
Don't let the Huracán's entry-level positioning fool you: it's a true Lamborghini. It looks, sounds and goes like one. There's a Huracán to fit every supercar buyer's needs, ranging from the tail-happy rear-wheel drive model to the track-ready Performante variant with its exposed carbon fiber and trick active aerodynamic add-ons. Don't look for a turbo or an electric motor; every Huracán comes with a naturally-aspirated V10 engine.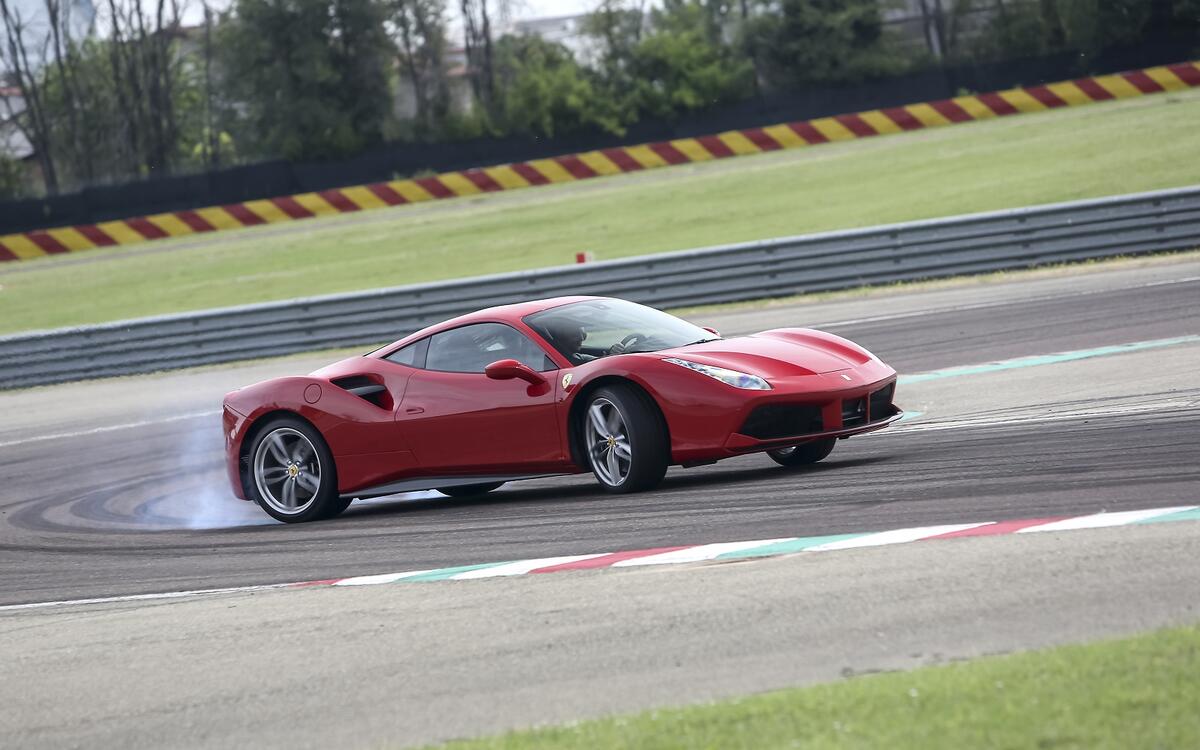 Ferrari 488 GTB ($256,550)
Even prestigious brands like Ferrari need to worry about reining in emissions. The 488 GTB traded its predecessor's naturally-aspirated 4.5-liter V8 engine for a twin-turbocharged 3.9-liter V8. Thankfully, forced induction didn't neuter the car. We liked the 488 GTB so much that we gave it a five-star rating.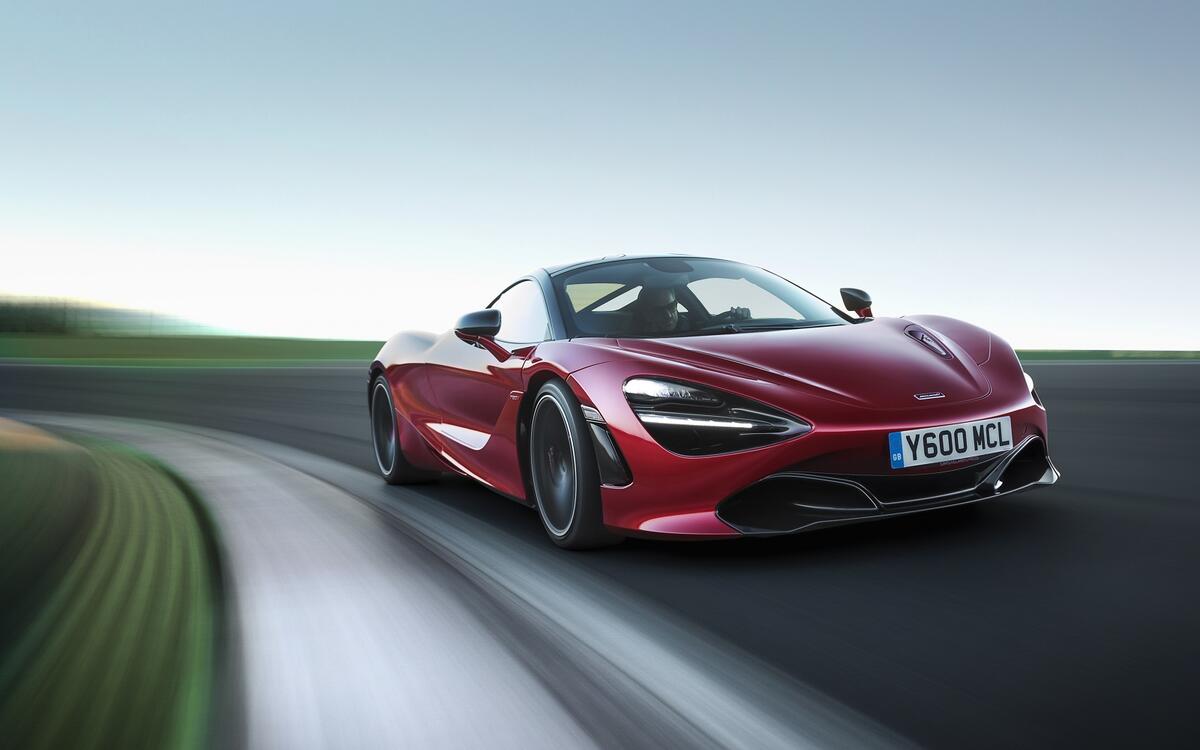 McLaren 720S ($288,845)
Don't underestimate the big step McLaren made when it launched the 720S. It's not just an all-new car; it represents the first direct model replacement in the company's history. McLaren wanted it to be better than its predecessor, the 650S, in every conceivable way. Mission accomplished. Autocar called it 'sufficiently complete and exciting to dominate its rivals.'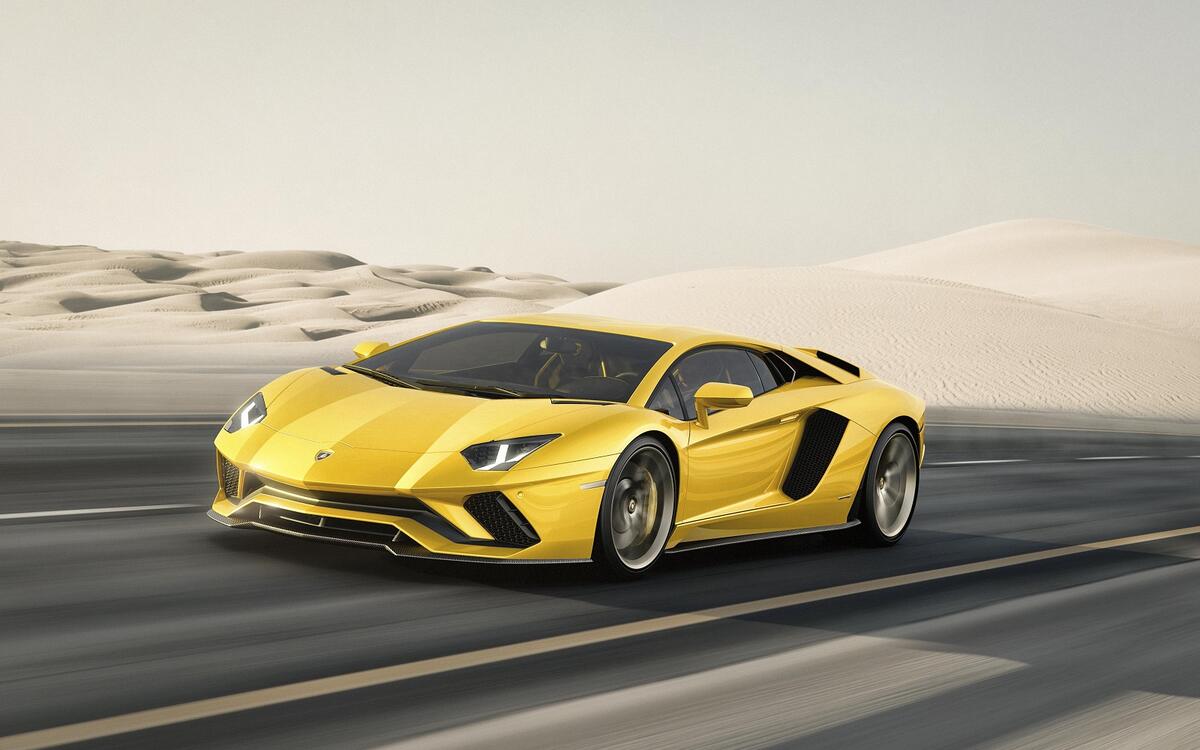 Lamborghini Aventador S ($424,845)
With its wedge-shaped design and scissor doors, the Aventador S is a modern but faithful interpretation of wild, no holds barred Lamborghini supercars like the Countach and the Diablo. Its carbon fiber skin wraps around a brutally powerful 6.5-liter V12 engine tuned to dispatch 730hp to all four wheels. Lamborghini added rear-wheel steering to make the Aventador S nimbler to drive around a track.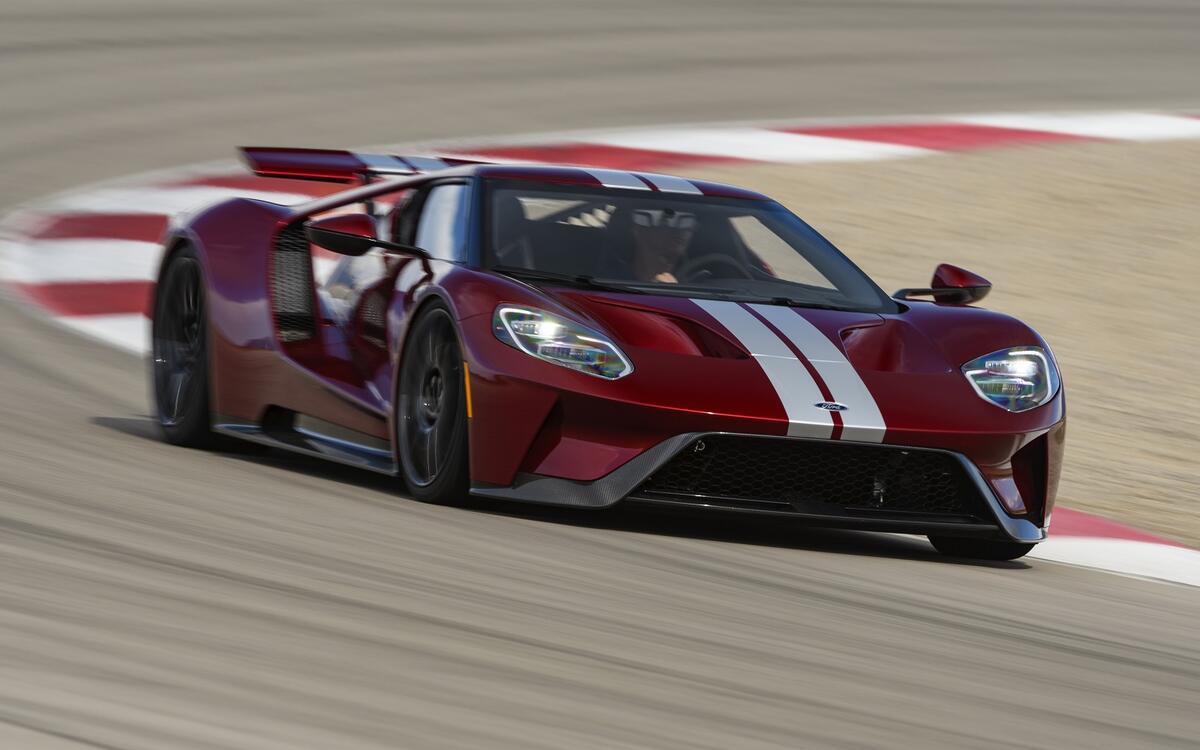 Ford GT ($453,000)
Ford challenged accepted notions of a supercar when it announced the GT. Riding the downsizing wave, the company eschewed a V8 and instead built a twin-turbocharged 3.5-liter V6 that makes 647hp. Some balked at the idea of a Ferrari-fighting car with six cylinders; not us. After testing the GT, we concluded it's 'pretty damned good on the road, absolutely superb on a track and immensely desirable while coming from people who usually bring you superminis.'
["Source-autocar"]