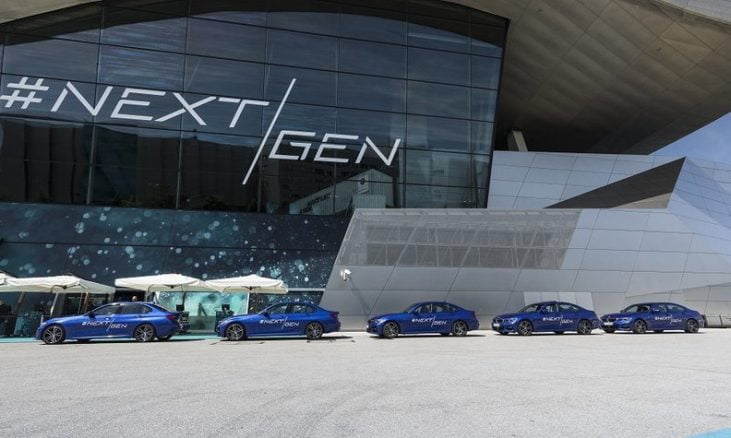 The event, called NextGen, is similar in format to Ford's Go Further, a communication strategy that the U.S. automaker's European division started in Amsterdam in September 2012 to unveil the new Mondeo midsize sedan.
Since then, Ford has skipped several key European auto shows, replicating Go Further events in Barcelona in November 2013 to unveil the new Mustang sports car, then in Cologne in November 2016 to unveil the new Fiesta small car and this past April, again in Amsterdam, to unveil the new Kuga small SUV, preview the new Puma small SUV and provide an update on electrification.
The Vision M Next concept is a glimpse of future M top models, combining performance — 600 hp — with a plug-in hybrid powertrain permitting up to 100 km of zero-emission driving.
At the Munich event, I ran into Arndt Ellinghorst, a financial analyst at Evercore ISI in London, who said that he was impressed by the size of NextGen and that he sees how these types of events will replace auto shows over time, offering benefits in content, exclusivity and cost.
BMW said it has not decided the frequency of its NextGen events — Ford lately has switched to a three-year cadence for its Go Furthers — but does not consider this being a one-off.
My take? Mixed.
Events like this permit a deep dive into an automaker's strategy that goes well beyond a product launch. These events also clearly show that some automakers want to build their own communication silos where they play their own music, without any external distraction.
While I completely understand this view from the automaker's side, I think the role of traditional auto shows should not be downplayed.
["source=autonews"]