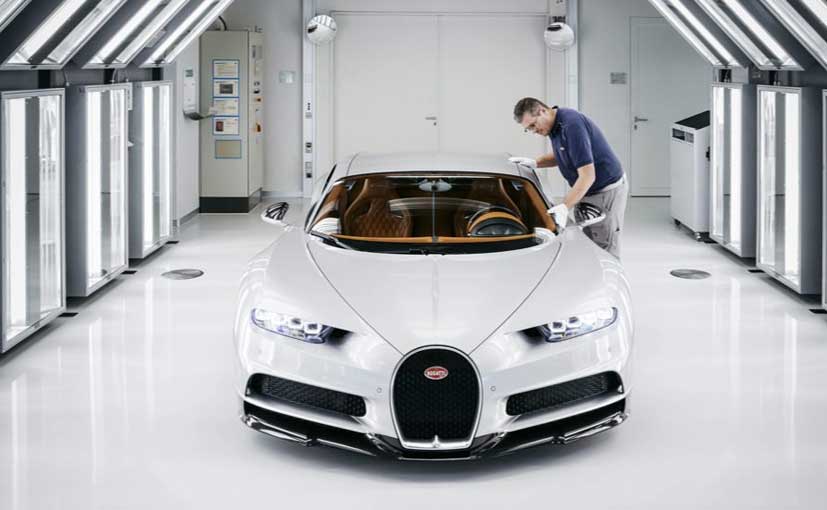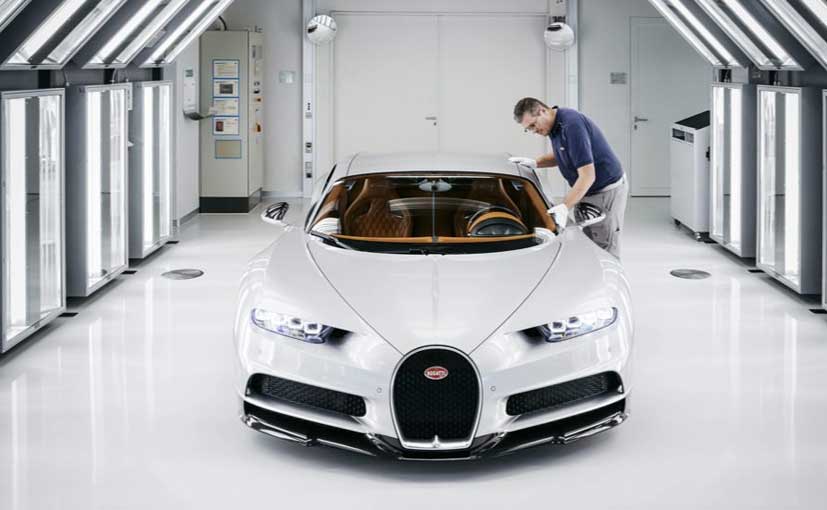 Bugatti, one of the world's most revered supercar manufacturer, delivered the first ever units of the Chiron, the replacement to the Veyron to customers at its plant in Molsheim, France. The company delivered three units of the Chiron to customers in Europe and the Middle East. Each unit of the Chiron goes through a rigorous check from a team of 50 people who belong to the production, quality assurance and the logistics team. The company plans to produce up to 70 units of the Chiron in 2017. Also, there will be a Chiron on display at the 2017 Geneva Motor Show as well.
bugatti chiron(Bugatti Chiron)
The Bugatti Chiron gets a 8.0 Litre W16 engine fitted with four turbochargers and produces a maximum of 1,479 bhp or thereabouts. The peak torque produced is 1,600 Nm and the Chiron can reach an electronically limited top speed of an insane 420 kmph. The 0-100 kmph sprint is done in less than 2.5 seconds. The 0-200 kmph and the 0-300 kmph come up in 6.5 seconds and 13.6 seconds respectively. The true extent of the Bugatti Chiron's power is that it can do up to 463 kmph. The Chiron has a carbon fibre body structure, independent suspension and an AWD system as well. The Chiron makes close to 300 bhp more than the Veryon, its predecessor.
bugatti chiron interior(Bugatti Chiron interior)
The Bugatti Chiron was first showcased at the 2016 Geneva Motor Show and Bugatti already has close to 200 orders for the Chiron.
["source-ndtv"]