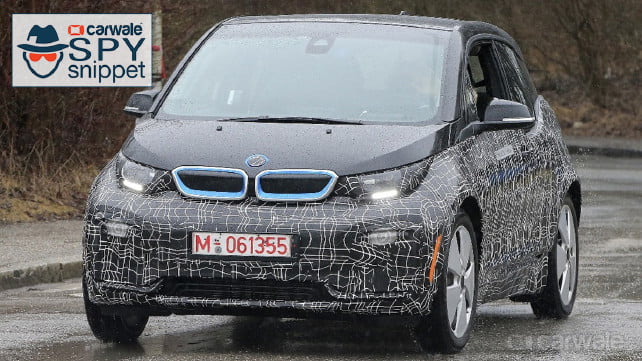 What you see in the pictures is a refreshed i3 being tested by BMW on the streets of Germany.
This heavily camouflaged test car either did a good job of masking the exterior updates, or could also be the new prototype running on the current i3 body. What's for sure is that the new i3 is to be powered by a significantly reworked powertrain.
Sources state that the new iteration could make around 200bhp, which is 30bhp more than the current car. This would give it more performance to beat the current 0-100kmph time of 7.3sec before going on to hit a higher top speed (presently 150kmph). However, inspite of the considerable bump-up in power, the range of the refreshed i3 is expected to see a 50 per cent increase, to about 321km.
With close to 60,000 i3s and 10,000 i8s on the road since 2013, BMW expects their EVs to make up about 25 per cent of the brand's volume by the year 2025. We can anticipate the updated i3 to hit markets worldwide in the first quarter of 2018, so stay tuned for more information.
source"cnbc"