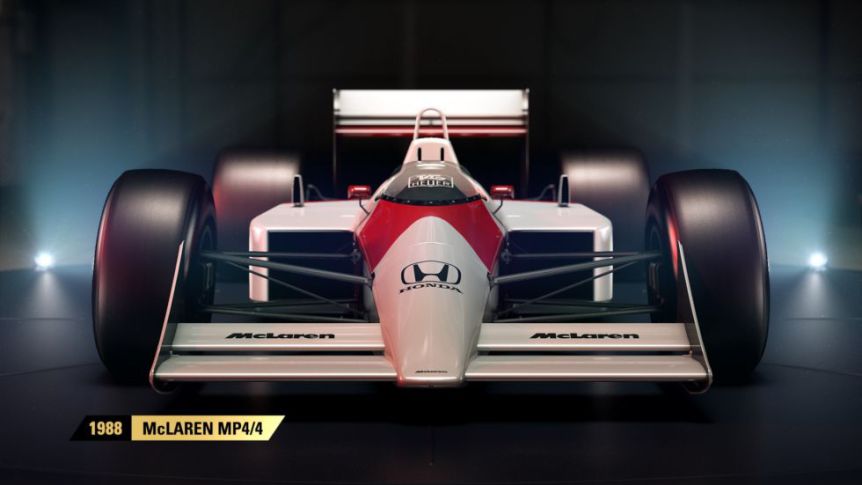 When it comes to racing games, Codemasters' F1 2016 was my biggest surprise of last year. Here was an F1 game that was tricky to master yet engaging and fun. More fun than watching the actual 2016 F1 season, in many regards. The actual sport has had quite a few big changes this year—new ownership is bringing in fresh ideas, and the cars are quite a bit faster thanks to tires that aren't intentionally rubbish. As a result, Lee Mather's team at Codemasters has had to do the same with F1 2017, which arrives for the PC (via Steam), PS4, and Xbox One on August 25.
To be honest, if they'd stopped there, I imagine the game would still be plenty of fun based on how much I enjoyed the last installment. (Words i never thought I'd write, given my past history with F1 games.) But wait, there's more. If you've been watching F1 for a while now, you probably think things were better in the olden days—for some value of "olden days" that probably corresponds to around the time you first got hooked on the sport. If so, I've got some good news for you. For the first time in four years, classic F1 cars are making their in-game return.
In all, Codemasters whittled down a list of favorites to 12 classic F1 cars. The team is keeping nine of those under wraps for the time being, but we do know that Ayrton Senna and Alain Prost's 1988 McLaren MP4/4 will be in the game. That car came tantalizingly close to achieving a perfect season, winning 15 out of 16 races that year. Even the utterly dominant 2016 Mercedes F1 W07 Hybrid couldn't quite match that win percentage, being bested in two of last year's 21 races.
Also present is the 1992 Williams FW14B, one of the most sophisticated racing cars of all time. Campaigned by Nigel Mansell and Ricardo Patrese, it featured a number of systems now banned from F1, including active suspension (which kept the car's aerodynamic body at the optimum angle to the ground) and anti-lock brakes.
Finally, we know that Michael Schumacher and Rubens Barrichello's Ferrari F2002 is also in the game. Almost as dominant as the MP4/4, the F2002 won 14 of the 15 races it was entered in, a feat that annoyed this McLaren fan to no end at the time.
According to Mather—Codemasters' Creative Director—the classic cars will be integrated into the career mode. "As part of your career, you will be invited to race in modern day, invitational events in the different classic F1 cars throughout the season. We're also adding to the variety in F1 2017 with the inclusion of four alternative circuit layouts, as well as numerous new gameplay types. The classic cars will also be available to play in a range of other game modes, including online multiplayer modes and time trial."
I'm dying to know what those alternate track layouts are, but that's something we may have to wait a bit to find out alongside the news of the other nine historic cars. Unfortunately, unless you pre-order or buy the Day One edition of the game, you'll have to wait a bit to get behind the (virtual) wheel of the MP4/4. While the other 11 classics will be available to everyone, only the Day One game gets that McLaren legend at launch. (Codemasters says it will be available as paid DLC for the rest of us at a later date.)

["source-ndtv"]