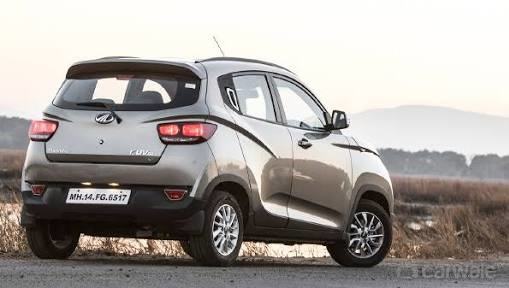 Mahindra is working on giving cosmetic updates to the KUV 100. This update, however, is not to enhance the overall styling, but to tone down the
design.
The KUV 100 has seen a major drop in sales over the last few months. The over exaggerated styling, unnecessary creases and lines made a lot of customers stay away from this car. So the company has decided to tone down the looks of the car by taking a clean design approach in the fascia as well as the rear. Mahindra has been working continuously to keep the KUV 100 relevant in the market. Earlier this year, the top-end variant was equipped with 15-inch wheels, instead of 14-inch, to improve the overall stance. However, that didn't set the sales chart on fire.
Mahindra sold 5097 units of the KUV 100 in April 2016. The sales were down by almost 50 per cent in April this year where the company managed to sell 2141 units. The drop in sales is also the result of continuing interests in premium hatchbacks like the Maruti Suzuki Baleno and Hyundai Elite i20.
We contacted Mahindra to check on this development. The company, however, refused to comment on any future launches.