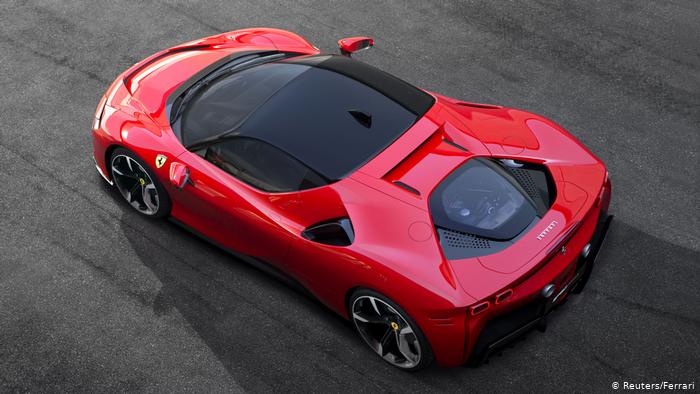 Italian automaker Ferrari unveiled its new 4WD SF90 Stradale hybrid sports car at its base in Maranello, northern Italy, on Wednesday.
It's the most powerful and quickest-off-the-mark automobile that the company has ever produced.
The car goes from 0-62 miles per hour (0-100 kilometers per hour) in 2.5 seconds, a record for a street-legal Ferrari.
CEO Louis Camilleri said the car was "astounding, fast and completely revolutionary."
The second of five new Ferrari models to be presented this year, the SF90 Stradale's V8 engine has horsepower of 769bhp.
The car also has two electric motors at the front and one at the rear which generate 217bhp to make the 986bhp total, the most of any street-legal Ferrari ever built.
The battery for the electric motors can be plugged into a standard power source, or the V8 engine can be used as a generator. No charging time was announced.
Hybrid is the default setting, balancing both power sources.
Deliveries in 2020
The cost is not yet known, but marketing director Enrico Galliera said the car would cost "less than a La Ferrari but more than a 812 Superfast," which would set it somewhere between €500,000 and €1.5 million ($556,000 and $1.6 million).
Galliera said 2,000 potential buyers had been invited to the presentation in Maranello on Wednesday and "most have already ordered one." Ferrari sells over 65% of its cars to people who already own one.
The first deliveries of the SF90 Stradale are expected by spring of next year.
Ferrari is no longer part of the Fiat Chrysler group, although the two companies share the same top shareholder, the Agnelli family's Exor holding.
["source=dw"]