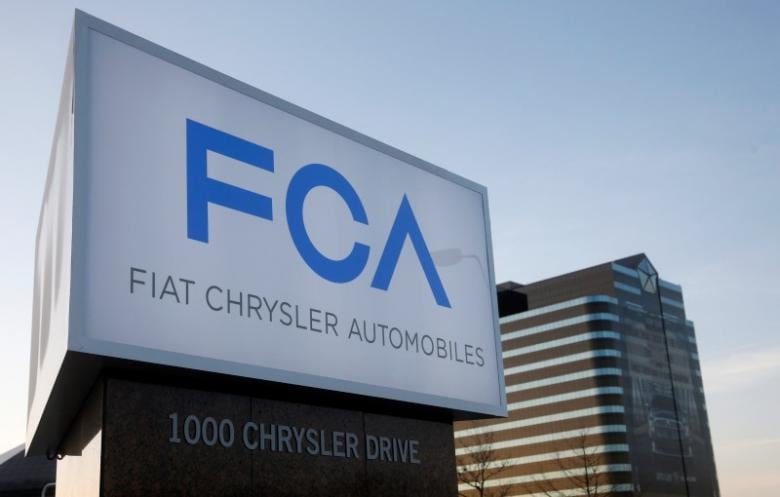 Fiat Chrysler Automobiles is in talks with South Korea's Hyundai about a technical partnership, but there are no merger talks between the two, FCA Chief Executive Sergio Marchionne said on Saturday. FCA is often the subject of merger speculation, especially after its unsuccessful 2015 attempt to tie up with larger U.S. rival GM. Its share price jumped to record highs in August after reports of interest from China and Hyundai.
"We already buy components from (Hyundai)… let's see if we can agree on other points, especially for the development of transmissions and hydrogen," Marchionne told journalists, adding there was "nothing to announce for the moment".Asked whether this collaboration could turn into a merger, Marchionne said: "I don't believe so".
The 65-year-old chief executive, whose mandate ends in April 2019, is working on a new business plan to 2022, which he said should be presented in the second quarter of next year. As part of that strategy and to simplify its portfolio, FCA is working on separating two of its three components businesses. Marchionne said the spin-offs of Magneti Marelli – which makes components for lighting, engines, electronics, suspension and exhausts – and robotics maker Comau would be separate operations, "especially given Comau's potential development in artificial intelligence or robotics".
"Whether it happens as a spin-off or a distribution to shareholders, or whether we will raise some money in the process — all things to be discussed with the board, we haven't made up our mind," he said.These discussions include a potential listing for either company as happened with other units FCA spun off in the past, such as tractor maker CNH Industrial or luxury sportscar group Ferrari, which are quoted in Milan and New York.
Marchionne added that he would like to complete the separations by the end of 2018. The transaction could help boost FCA's finances at a time when it is aiming to become cash-positive by the end of next year. A separation of castings firm Teksid, the smallest of FCA's parts makers, was not on the table, Marchionne said, adding that any spin-off of the Alfa Romeo and Maserati brands would not happen "for many years".
Asked about possible fines over diesel emissions, Marchionne said he did not believe there was any legal base in recent allegations raised by French authorities. He added that separate discussions with U.S. authorities were ongoing and he expects "there will be a cost but it will be something manageable".
["source=auto.ndtv"]