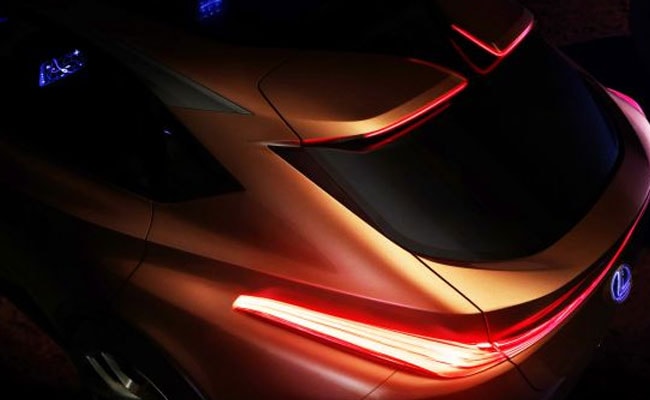 Lexus is bringing a new crossover SUV concept to the 2018 Detroit Auto Show and we can only wonder why. There's no big surprise, considering the boom the SUV space has seen recently. In fact, SUVs are constantly evolving and with the LF-1 limitless concept, Lexus plans to open a new chapter so to say. The folks at Lexus call the LF-1 limitless "a striking new concept that reflects the next genre in luxury crossover vehicles."
Look closely and you'll see there's a bit of similarity between the concept and the RX crossover. In fact the vehicle features a steeply raked rear glass and a tail end design which is reminiscent of the RX. The tail lamps are intriguing and it appears to be a wrap-around design which meets the Lexus badge right in the middle and this one's illuminated in blue, so of course, the way it's leading to is a hybrid car.
The rear spoilers too appear to be integrated into the high mount brake light while the glass roof panel gets a split design. It's difficult to tell anymore, considering we will have more teasers coming our way soon enough. What Lexus does tell us is the concept is the work of its CALTY design studio in Newport Beach, California, and that it's a 'flagship model that seeks to redefine the boundaries of luxury'.
From the looks of it, it's a 2-door coupe-SUV with sharply sculpted lines. There are similarities to Toyota's striking C-HR compact crossover around the angular C-pillar and rear window line. While we still can't see what the cabin is all about, we can see the instrument panel light up in blue, which also suggests that there's a panoramic sunroof on the LF-1 Limitless concept.
If it enters production, the LF-1 would slot above the RX range and will probably be a rival to the likes of the BMW X6 and even the Mercedes-Benz GLE Coupe.
["source=auto.ndtv"]