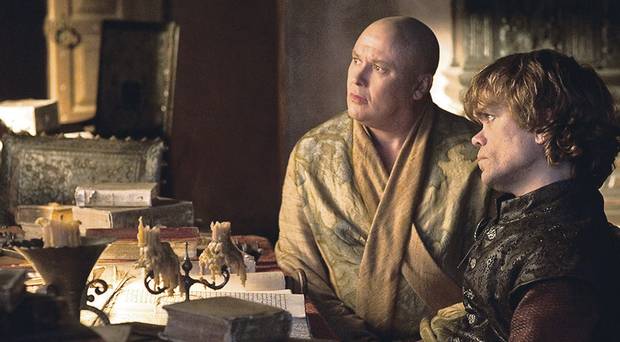 Ballycastle actor Conleth Hill made a surprise cameo on Peter Kay's Car Share on Tuesday – leaving fans pleasantly surprised by his unlikely appearance.
The Olivier award-winning actor – who is best known as Lord Varys in Game of Thrones – took on the role of a drunken smurf in the hilarious scene.
Hill played Elise, a work colleague of Kay's character John and Sian Gibson's character Kayleigh in the hit BBC comedy series.
Complete with wig and blue body paint, a drunken Elise joined the pair as they drive to their office party.
While driver John remained unimpressed with the presence of a third person, Kayleigh and Elise enjoyed singing along to radio station Forever FM, while Elise also threw a bit of cheeky flirting in John's direction.
Due to Hill's disguise as a smurf in the scene, viewers didn't immediately realise who he was – but their surprise as seeing the Game of Thrones star on-screen was quickly shared on Twitter.
[source:-belfasttelegraph]