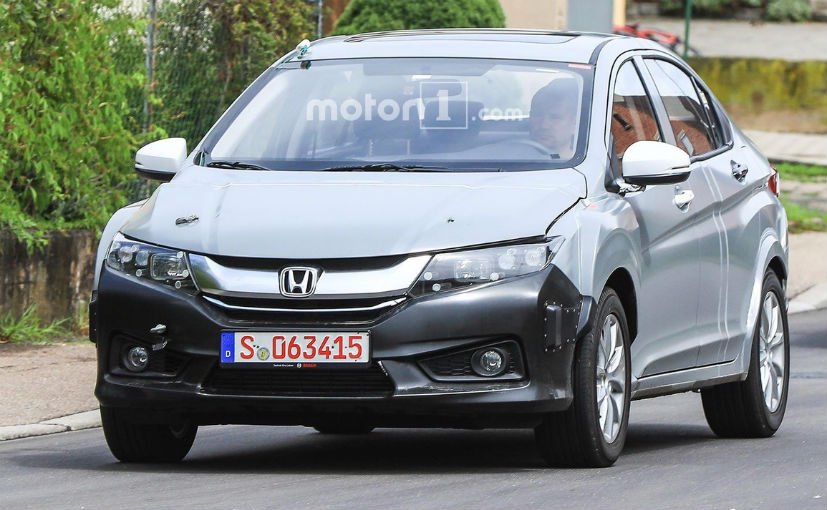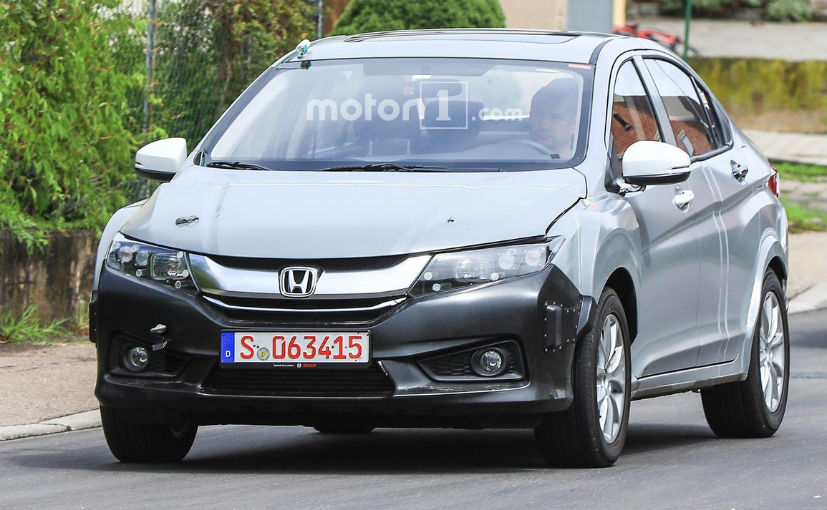 The Honda City is one of the most popular cars in India, especially in its segment. Essentially the sedan version of the Jazz (or the Fit as it is known internationally), a strange test mule of the City has been spied undergoing testing in Europe recently. The said test mule as you can see in the pictures is not just the standard city though but is longer than the usual car with a few inches of extra metal added to the rear doors along with protrusions on the rear bumper and a humped bonnet. So is Honda preparing a longer City for western markets? Well, no. But read on to know more.
This mysterious Honda City mule is actually just a test bed in terms of body panels for the next generation Honda hybrid driveline that it hides underneath. It is also interesting to note that the test mule has a 5-lug wheel pattern that is usually only found on larger Honda products like the Civic or the Accord. The new Honda hybrid system is said to have been in development for about a year now and will feature technology that is currently available in the Accord hybrid. The new gen hybrid is also said to feature a twin motor system which could be used independently on the front wheels. A twin motor system can also be used to make it all-wheel-drive which could enhance traction in slippery conditions and aid in weight distribution.
Honda has already confirmed that it will launch a few new hybrid cars by the end of the year including the 2018 Accord Hybrid, the Clarity PHEV and possibly even a CRV hybrid. That said, although this future tech is exciting and does offer both performance and efficiency while cutting down on emissions, it is unlikely to make it to India. This is primarily due to the high taxes that the Indian government has decided to levy on Hybrid cars in India under the GST scheme. The current tax on Hybrid cars with GST stands at a whopping 43 per cent which has dissuaded automakers like Hyundai from launching hybrid or mild-hybrid cars in India.
[source=auto.ndtv]