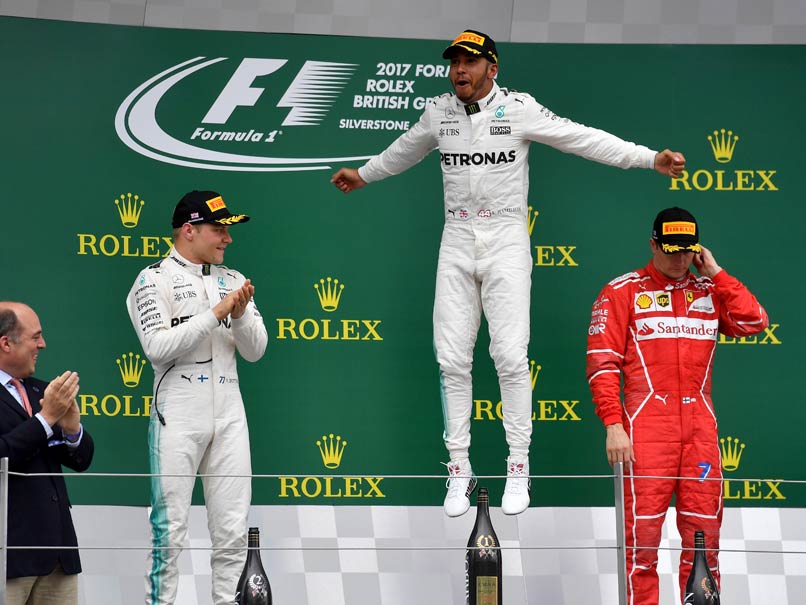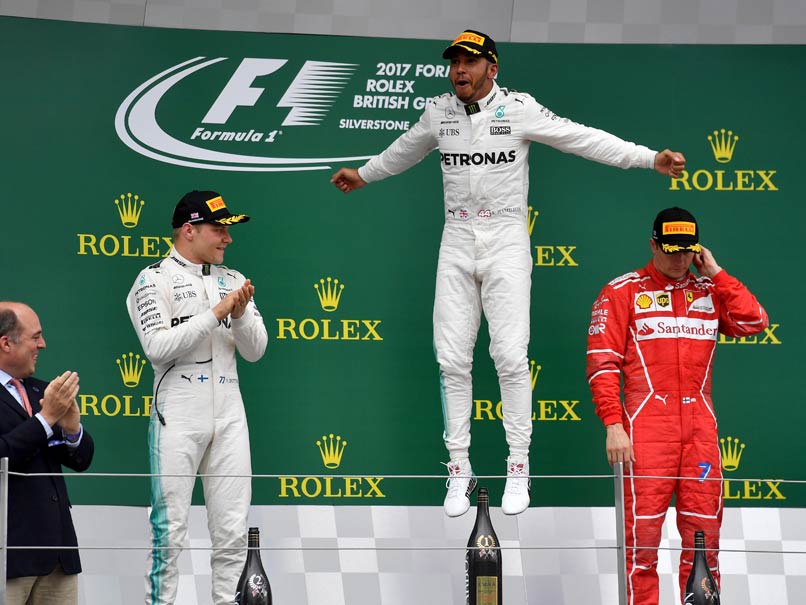 It was a weekend to remember for Lewis Hamilton as he eased to his fifth British Grand Prix victory at Silverstone. Hamilton was unchallenged throughout the race and won by a comfortable 10 second margin. He had the perfect start and managed to lead through the pit stops as well and with the fourth win this season, Hamilton has tied up with Alain Prost and Jim Clark's who also have 5 British Grand Prix wins under their belt. With this win, the gap between Hamilton and Sebastian Vettel has closed down to just 1 point.
Ferrari was hit by tyre trouble late in the race and both its cars suffered from a front-left failure in the final three laps. Kimi Raikkonen was able to finish in third place despite this hiccup which resulted in a late pit stop, but Vettel dropped all the way back to seventh which saw him suffer in the points section.
Valtteri Bottas finished in second place and was able to bounce back from ninth on the grid. The one-two finish allowed Mercedes to extend its constructors' championship lead to 55 points. Bottas too got into the points and is now within 23 points of Vettel at the top of the drivers' championship.
Red Bull Racing's Max Verstappen, crossed the chequered flag in fourth place just ahead of team mate Daniel Ricciardo, who started on 19th place at the start of the race. He came in 5th. Verstappen and Vettel were yet again seen locking horns as the pair went side-by-side on a number of occasions but Vettel's late tyre issue worked to the advantage of the Red Bull driver.
Nico Hulkenberg finished in 6th place ahead of Vettel while Esteban Ocon and Sergio Perez took P8 and P9 for Force India. Felipe Massa completed the points for Williams in 10th position.
It's been a great weekend for Lewis Hamilton and he in fact hailed it as the 'perfect weekend' where everything went off smoothly and in his favour
["source-auto.ndtv"]