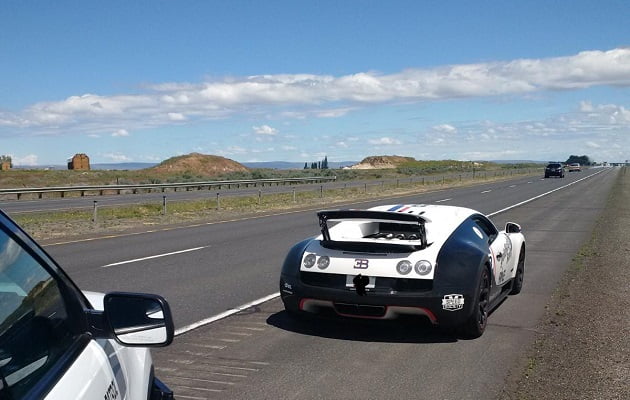 The State Patrol was intercepting exotic sports cars speeding in excess of 100 mph on I-90 Wednesday. Trooper Brian Moore says the drivers were participating in Gold Rush Rally 9.  A website promoting the race bills the event as  "Taking chances, finding the best routes, most luxurious hotels, and throwing the hottest, wildest and most memorable parties ever"
Moore said by early afternoon at least 10 participants had been ticketed with reckless driving citations, a criminal violation more serious than the usual civil infraction for speeding.   One driver had been stopped twice in both Kittitas and Grant County and his Lamborghini was  impounded.  Moore was asking the public to report speeding to 911 and to be alert for the racers possibly traveling on SR26 or I-82 to avoid law enforcement.
The Gold Rush Rally rally is a multi city race with an entry fee of $20-thousand dollars. Wednesday's leg was from Seattle to Spokane. According to the event website, GoldRushRally.com, the race started Friday in Beverly Hills with stops in San Francisco, Seattle, Spokane, Jackson Hole, Park City and Las Vegas.

["source-ndtv"]