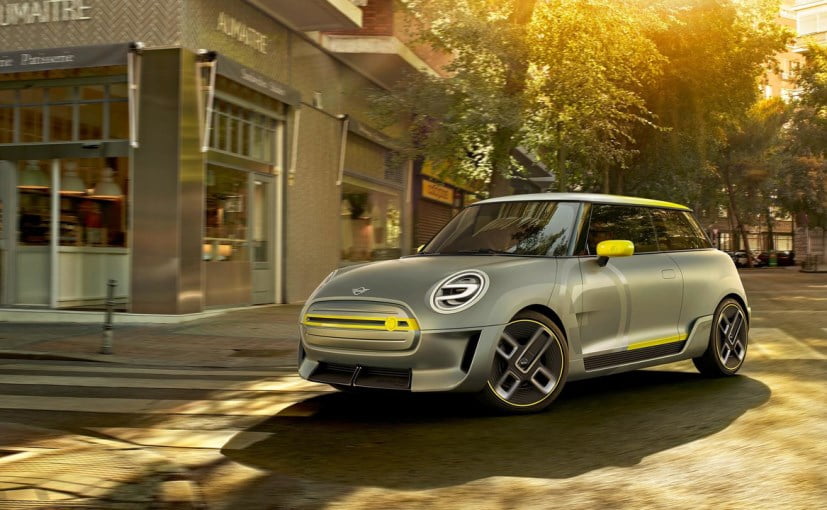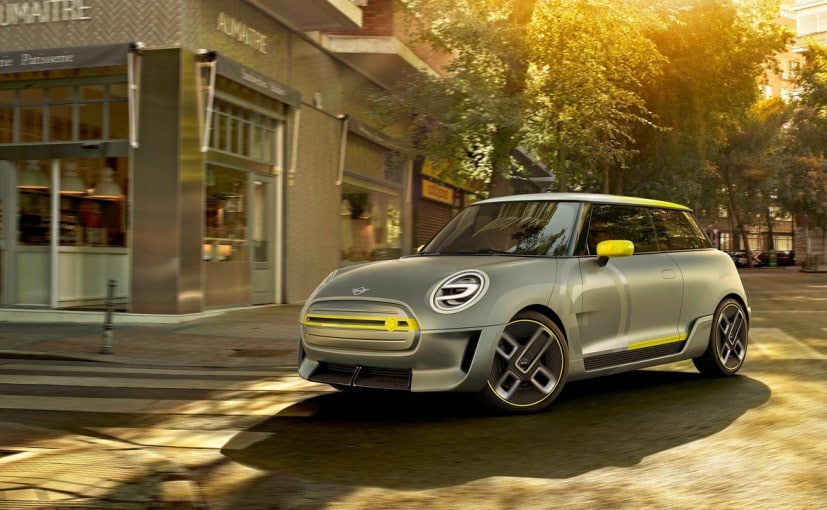 We've been waiting for this one and after some teasers from the company, Mini is finally ready with its electric car. Mini will be showcasing its Electric concept in a few weeks from now at the 2017 Frankfurt Motor Show. According to the car maker, the Electric Concept is designed for urban areas and for those who have to travel short distances. The company mentions that the 'congested streets are ideal for a small car with batteries' instead of fuel of course.
 While there's already a lot that we've talked about in terms of Mini entering the electric car segment, the question was, if it will look any different fro m the other cars. Mini has not strayed away from the iconic design of the Electric Concept car and there's no mistaking this car for any other than a three-door Mini. According to the company the electric concept brings 'the iconic design, city-dwelling heritage, and customary go-kart feeling' into the modern motoring era.
It borrows a colour scheme which we've seen on the Mini E, so there's a silver finish with yellow trim. Up front, the closed-off grille and simulated air intakes is a reminder that there's no engine. But all the aerodynamic tweaks to the car help in improving the range of the car. There are no exhaust outlets and the Mini Electric Concept gets a tweaked rear clip with a rear diffuser that has a smooth, efficient look and go well with the muscular look of the concept car. The bolt-on side panels look good too and according to the folks at Mini, all of them are made of fibreglass in order to keep the overall weight of the car under check. The very British treatment to the tail lamps is a nice touch we have to admit with each half representing the Union Jack.
The Mini Electric Concept comes with 19-inch wheels which according to Mini ncorporate 3D-printed aerodynamic inlays. Sadly, though we know that the Electric concept is all-electric, Mini has not let on any details as regards the performance of the car. However, what we know is that the company will launch the all-electric offering in 2019.
["source=auto.ndtv"]