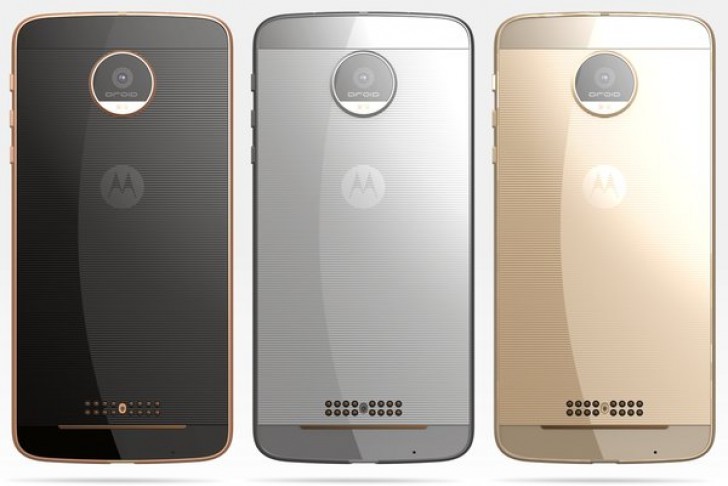 It's already been revealed that this year Motorola will unveil a successor each for the Moto X Style and Moto X Play from 2015, yet this time around they will bear Moto Z branding. While the Moto Z Style and Moto Z Play will be available internationally (and possibly unlocked in the US), let's not forget about the company's ongoing partnership with Verizon for Droid-branded handsets.
What you see below is the 2016 entry in the Droid hall of fame, the successor to the Droid Turbo 2 from 2015. It will probably be called Moto Z Droid Edition, and it's likely to share its specs with the Moto Z Style.
It does share the looks of both the Z Style and Z Play, that's for sure – at least on the back, as you can see above. Amazingly, the Droid branding is pretty discreet with this one, not something you'd expect from Verizon. Furthermore, Big Red's own logo is nowhere to be seen, though it's possible that it will be placed on the front of the device.
The Moto Z Droid Edition will support the MotoMods that Motorola will unveil this year. The company's modular accessories connect to the pins that are present on the lower side of the phone's back. The Droid will be offered in at least these three color versions – black, silver, and gold of course.
Spec-wise, if the Droid Edition borrows from the high-end Style, then expect it to sport the Snapdragon 820 chipset, along with 4GB of RAM, a 5.5-inch QHD AMOLED touchscreen, 32GB of storage, a 13 MP rear camera with OIS, and a 2,600 mAh battery, all packed into a 5.2mm thin body.