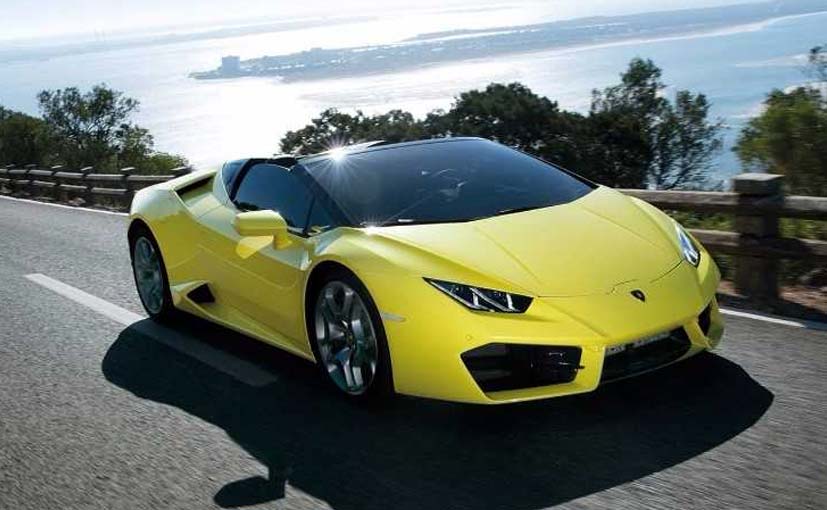 According to a report, the next Lamborghini Huracan will get a hybrid powertrain and not an all-electric motor, as a top official of the company feels that the next Huracan needs hybridisation and going full electric is not the answer. While Lamborghini has already announced its plan to launch its first SUV, the Urus with a hybrid motor, moving to hybridisation of all the models seems the more logical move. But, the Italian sportscar makers have not revealed any details about this Huracan Hybrid that will most likely come by 2022.
Lamborghini's first SUV, the Urus will hit the roads in the last quarter of 2018 and will have a 4.0-litre V8 engine making 641 bhp. And yes, it is coming to India around the same time. But, with the Huracan, the company wants to think of the future, hence the decision to go hybrid. In September this year, Lamborghini had announced that the company would put energy into developing hybrids, but also seek to fully exploit the potential of its V10 and V12 naturally aspirated engines.
During the Frankfurt Motor Show, Stefano Domenicali, Chief Executive, Lamborghini said, "I don't see electric to be an immediate development in the super sportscar segment, but hybridization for sure will come, in the next five years for sure."
In October 2016, Lamborghini signed an agreement with the MIT-Italy Program at the Massachusetts Institute of Technology, which would allow the students and the teaching staff at MIT and Lamborghini engineers to work together on mutually interesting projects.
The company had then said, "The partnership represents a step into the future for the automotive industry, with the ultimate aim of paving the way for a very ambitious project, namely a super sports car ready for the challenges of the third millennium."
The partnership was to primarily focus on new materials in the automotive field, with exchange, collaboration projects and workshops leading to joint research in the chosen fields.
["source=auto.ndtv"]