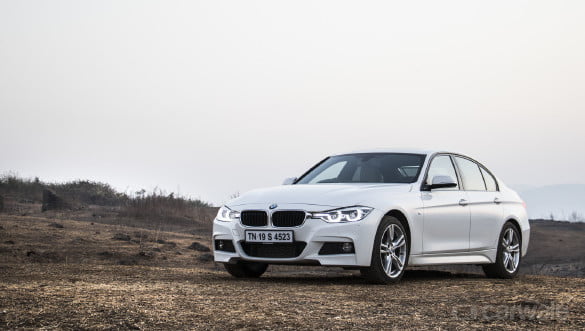 The next time you book your luxury Ola cab, there is a high chance that it might be a BMW. As per the latest announcement from the app-based cab service, Ola has partnered with BMW to facilitate more additions to their luxury car fleet across the country. Ola luxury offers Audi, Jaguar, Mercedes-Benz luxury cars along with cars like Toyota Camry and Toyota Fortuner.
The tie-up with BMW comes close on the heels of Ola's tie-up with Mahindra and Mahindra for their OLA SUV service. BMW will offer cars for Ola aspirants with tailor-made offers including 100 per cent finance for a period of four years with subsidised interest rates.
Also, BMW will help the car buyers with after-sales service to ensure minimal downtime for the luxury cars. With their 3 year Service inclusive and Repair inclusive maintenance offers, BMW will try to keep maintenance and repair costs at bay for the BMW cab owners. The drivers and owners will be familiarised with the vehicles by experienced trainers who will also advise them on safer driving practices.
The BMW taxis will start rolling out in Mumbai, Delhi and Bangalore followed by other metros. The base charge for Ola Lux cabs is Rs 250 and Rs 20 to Rs 22 per kilometre of commute.
source"cnbc"