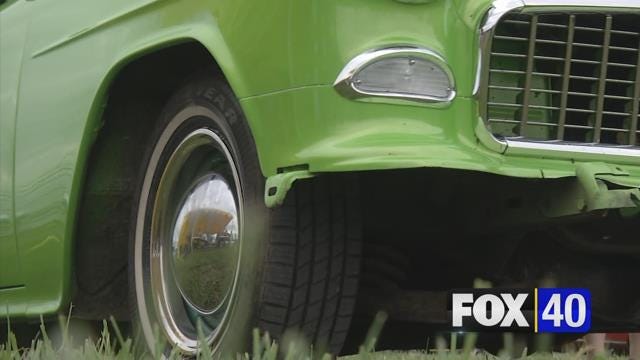 NORWICH, N.Y. –
Thousands of car enthusiasts from across the country making their way to Norwich Saturday for the 54th annual Rolling Antiquers Auto Show and Flea Market.
From Hot rods, to muscle cars, classic production automobiles, and even some motorcycles were apart of the hundred's of automobiles that rolled into this years auto show.
Allan Strong, President of Rolling Antiquers Auto Show says, "People are very interested in bringing their automobiles, showing what they have, being seen with it and spending time with like minded individuals, thee's a lot of groupy-ism to it".
The car was held at the County Fairgrounds along East Main Street and Strong says they've been planning since Thanksgiving for this weekend.
"We have to hire vendors, rent the fairgrounds, get permits, schedules music, disc jockeys, porta johns, transportation, and then we send out a lot of entry forms for people to come be apart of the show", said Strong.
Saturday judges handed out awards to muscle cars and hot rods and Sunday judges focusing on antique, classic production cars.
Strong says there is no way he'd be able to get this done by himself, and that there's 12-15 people that have been hands working to get the event together since ther 1st of the year.
["source=wicz"]