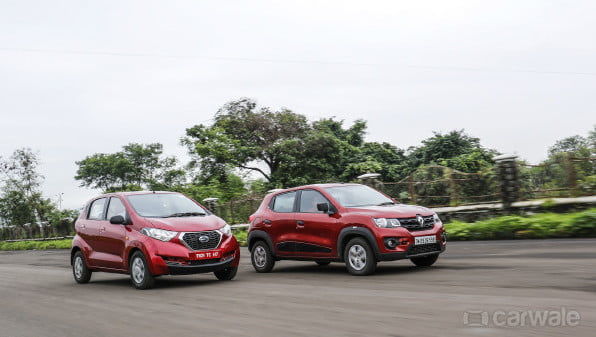 French carmaker Renault has recalled their bestselling hatch, the Kwid, on account of a faulty fuel hose. Following suit Renault-owned Datsun has also recalled the Redigo hatch as it shares the same CMF-A platform. Only the 0.8-litre Kwid is affected by the recall and not the newly launched 1.0-litre version.
Both the cars suffer from a faulty fuel hose which is the concern for the recall, therefore, the company intends to resolve it by adding a fuel hose clip and get the entire fuel system evaluated to reduce any potential trouble of fuel supply. The number of cars affected by the fault is unclear, but as a preventive measure, the Kwid manufactured from its launch until May 2016 will be recalled which accounts for almost 50,000 units, whereas 932 units of the Redigo are to be scrutinised. The inspection and rectification will be carried out free of cost to the customer, at the company's service centre. The automakers are in the process of contacting customers to get their cars inspected.
Launched in September last year, the Kwid has been a success story for the French carmaker in India; the SUV-styled hatchback has sold around 80,000 units in 11 months and now will soon cross the one lakh sales mark. Datsun launched the Redigo in June and until September it has sold over 14,000 units. Both the cars are manufactured at the Renault-Nissan joint factory at Oragadam.
source"cnbc"