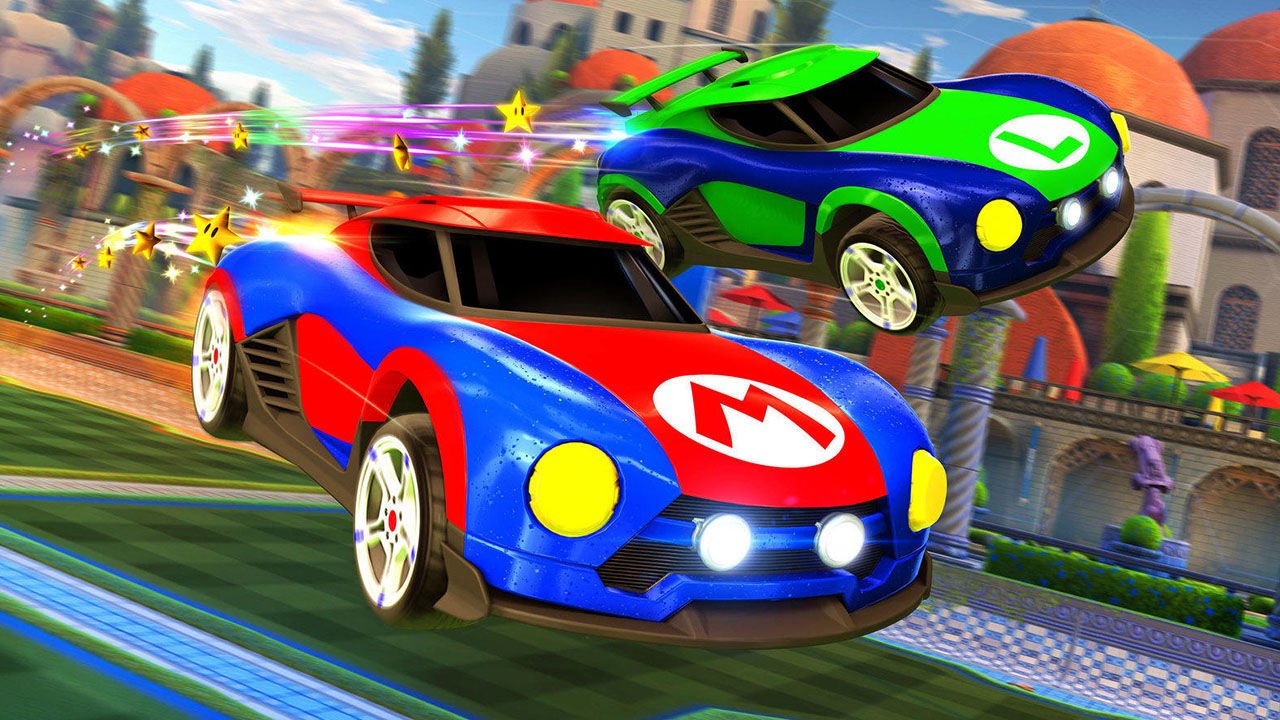 Rocket League on the Nintendo Switch will have Mario and Metroid-themed vehicles, the game's developer Psyonix announced on Wednesday. They will be provided free exclusively to all Switch players, though you'll need to unlock them by completing certain achievements.
A total of two vehicles will be available in four different choices: Mario and Luigi NSR, and Samus' well-known gunship from Metroid, with a colour variant for her Varia Suit. Though you can pick the vehicle, the version will depend on what team you're playing for.
Those on the Orange team can use Mario NSR and Samus' Gunship, while players on the Blue team will get Luigi NSR and the Varia Suit-colour variant of Samus' Gunship. While the Samus colours are quite obvious, the Mario-themed vehicles have a lot of blue, which might lead to some confusion on the Rocket League pitch.
In addition, there are two new boosts as well: Super Star from Mario Kart, and Wave Beam from Metroid. Both can only be used with their respective cars.
These exclusive items are in addition to the announcements made at E3 earlier this year, where Psyonix revealed that Switch players would also get Mario and Luigi hats.
Rocket League on the Switch will support cross-platform play with PC and Xbox One, with PS4 missing since Sony isn't ready to play nice with others. Psyonix is also giving the option of local multiplayer, which will allow two Switch owners to play together in the same room.
The Nintendo Switch version of Rocket League is out in the holiday season, so expect it November-December.