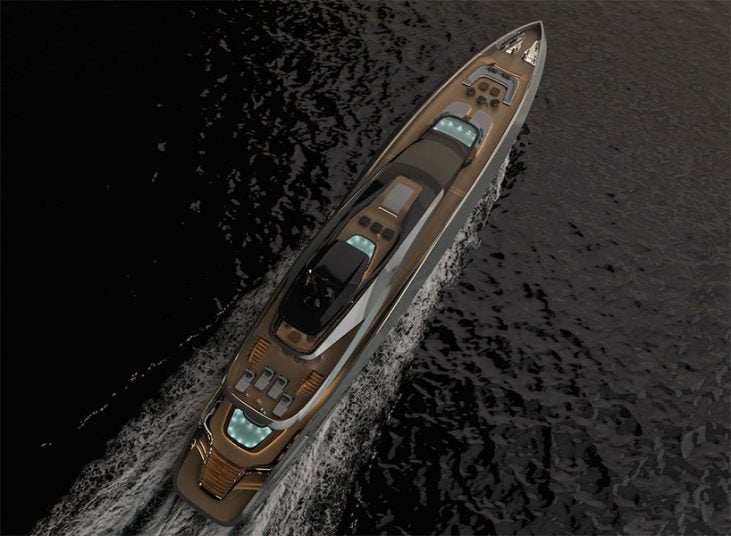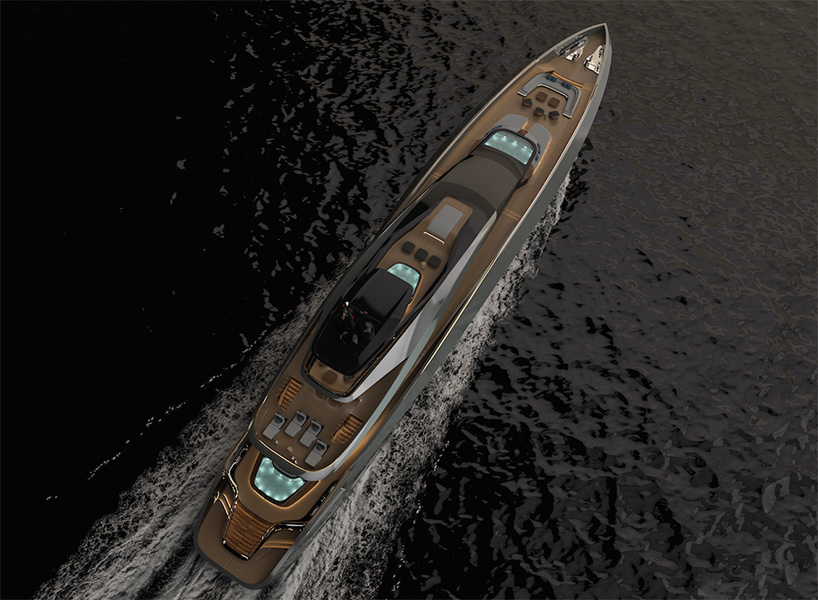 following their first collaboration in 2017, rossinavi and pininfarina join elegance, innovation and expertize again to create the super sport 65 yacht. the design, which debuted at fort lauderdale international boat show 2019, is distinctive with a single line connecting the bow and stern. it takes inspiration from the high performance and highly sculptural shapes of pininfarina's famed cars, alluding to both the sporting and luxurious capabilities of the sea vessel.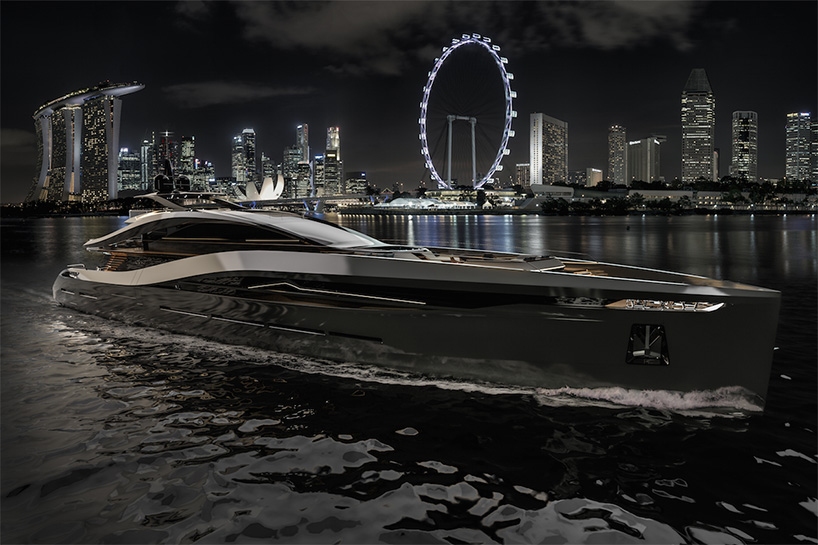 all images courtesy of rossinavi
'pininfarina and rossinavi speak the same language and share the same passion and values. leveraging on this common background and vision, pininfarina is in the best position to express its creativity, taking inspiration from our sports cars and translating their sleek and fast lines into the design of a super yacht. the result is innovative, a pure synthesis of elegance and sportiness,' explains paolo pininfarina, chairman of the group.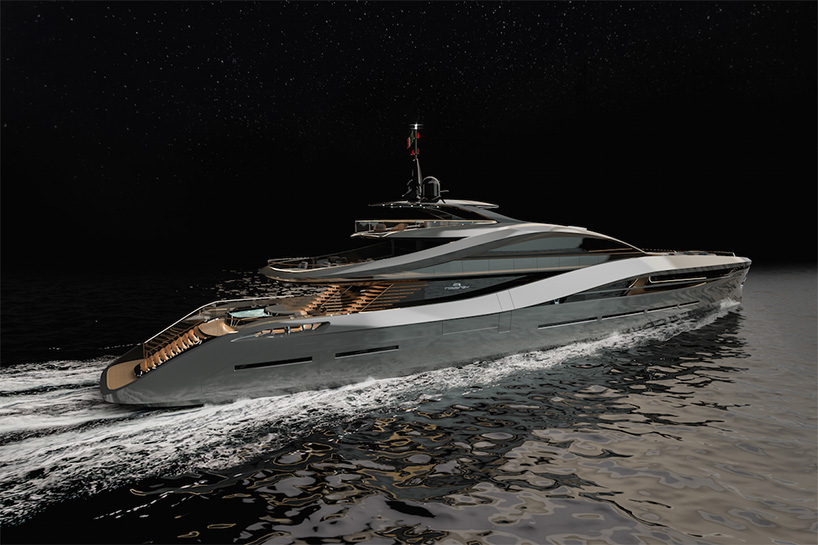 made entirely from aluminum, the rossinavi x pininfarina super sport 65 measures 65.50 meters in length, a maximum beam of 11m and a draft of 2.20m for easy access to ports. its dynamic and sleek exterior design is topped with a subtle reference to the italian car maker's gran turismo. like the yacht itself, the upper-deck seems to float as if supported entirely by the curving body line. here, the space is configured to entertainment with lounges and even jacuzzis shaped as if a continuous part of boat.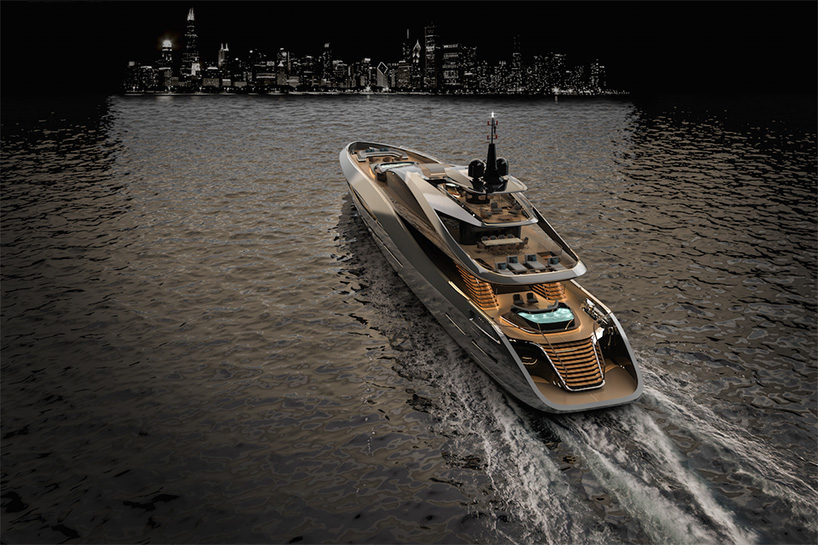 for all its dynamism, the super yacht is crafted for luxury and comfort. inside, the interiors are characterized with wide open spaces, which include six cabins to host at least 12 guests in addition to seven cabins for the caption and crew. inspired by the air intakes of automobiles, the main staircase's form climbs up through the whole boat. it merges organically into floor below and the ceiling windows above.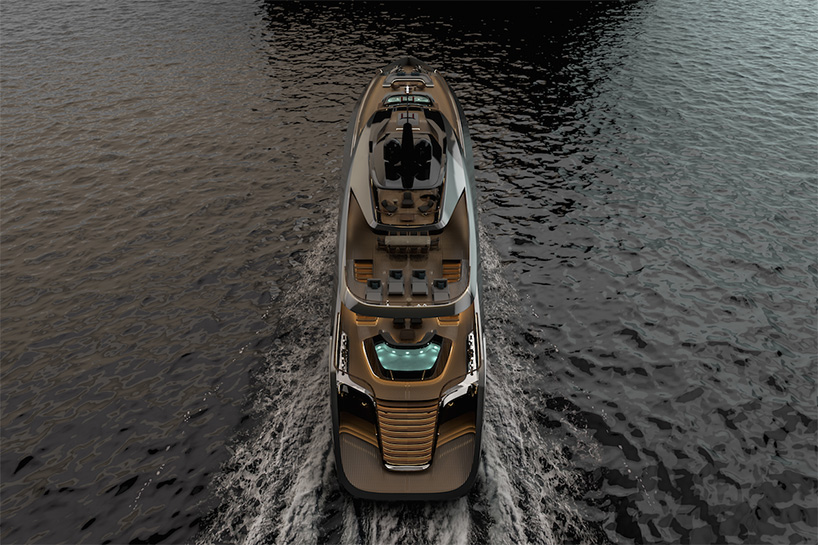 'the only limit in the design of sports boat is the impact on the general floorplan. for this reason, creating a nice balance between interior architecture and exterior design is always challenging. with super sport 65 we have overcome this limit. we enter a new design dimension with the lower deck's layout to the large areas dedicated to the crew and to the captain's cockpit and engine room. the elegant and spacious design of the common areas including the main saloon and a larger owner's cabin at bow all the way to the salon of the upper deck are the result of this new design direction which culminates in the flying bridge with pininfarina's signature super car design,' concludes federico rossi, COO of rossinavi.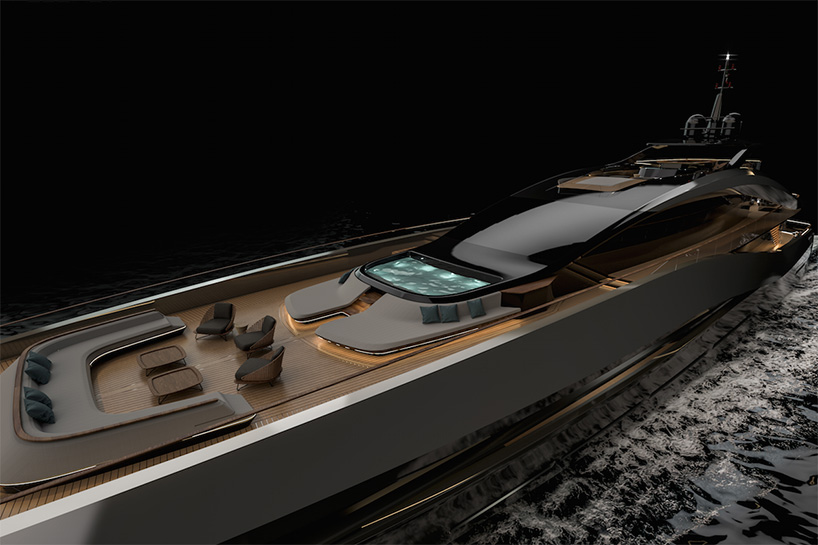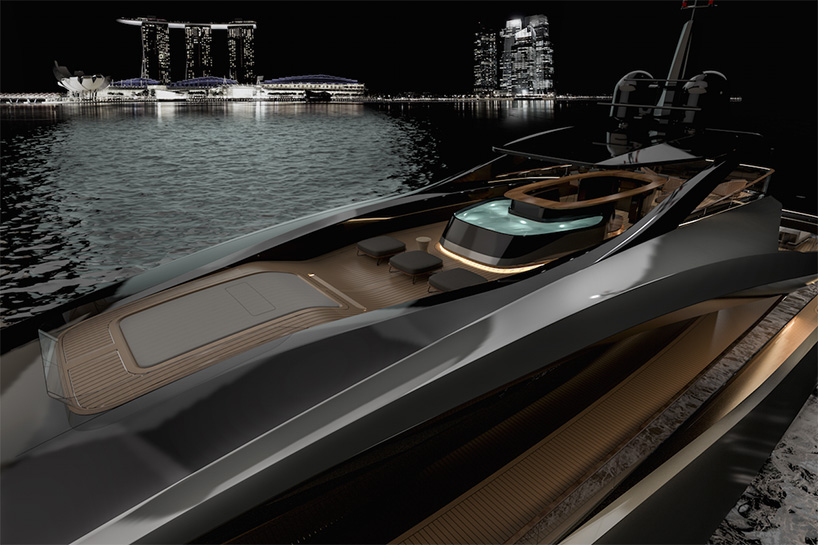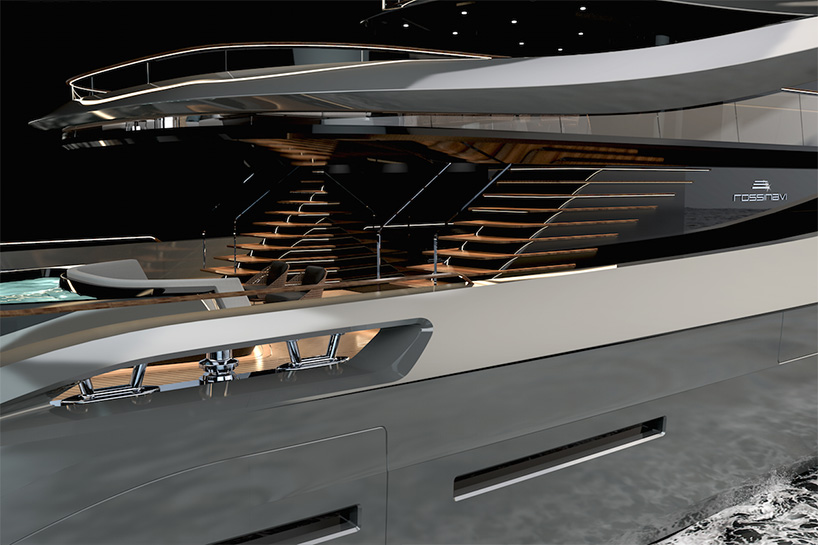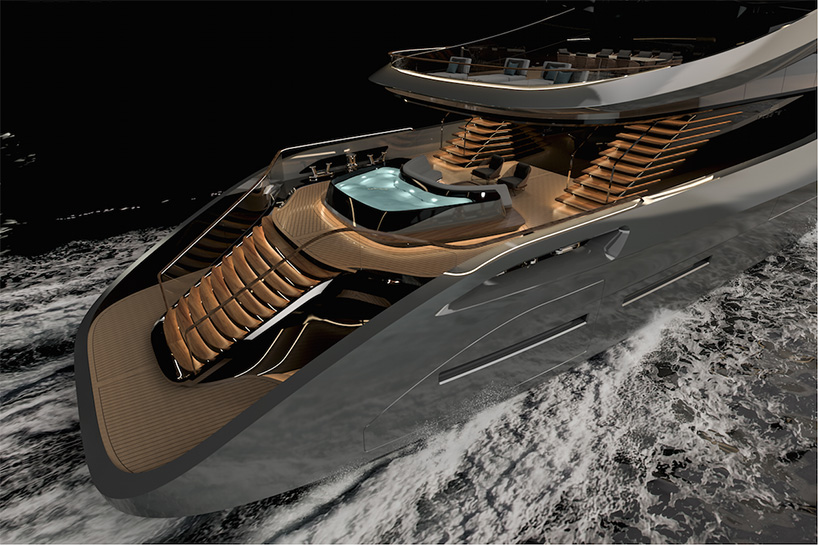 project info:
brands: rossinavi and pininfarina
model: super sport 65
event: fort lauderdale international boat show 2019
["source=designboom"]