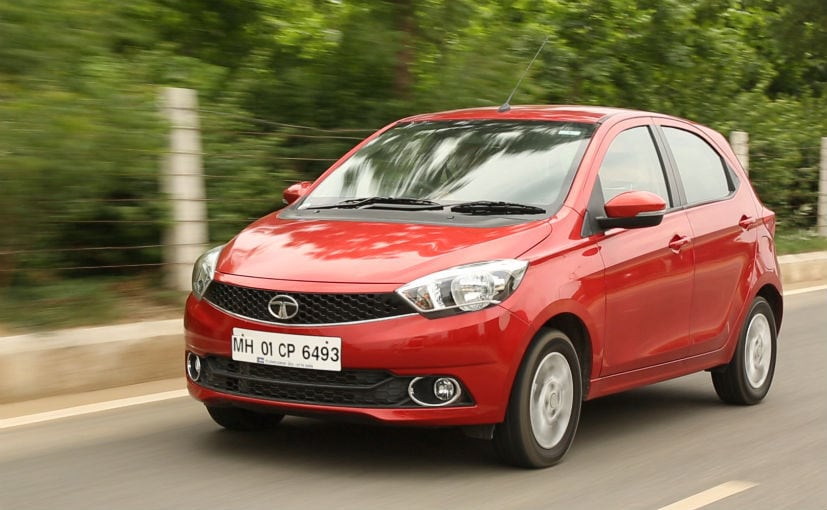 Largest automaker by revenue Tata Motors reported a three-fold spike in group net at Rs 2,502 crore for the September quarter, driven by a one-time excise gain of around Rs 535 crore, cost-reductions at the planning and strategic levels and better margins and volumes at its British cash-cow JLR. Group revenue inched up 10 per cent to Rs 70,156 crore, while net income vroomed past 195 per cent from Rs 848 crore a year ago, the company said here this evening. The numbers would have been higher had it not been for a Rs 2,393-crore forex hit on revenue side and Rs 112 crore on the post-tax side that the company took during the quarter.
The British marquee JLR reported a massive 38 per cent spike in pre-tax profit at 385 million pounds driven by an 11.5 per cent rise in revenue to 6.3 billion pounds. This helped the company book an operating margin of 11.8 per cent and EBIDTA margin of 5.2 per cent in the quarter. Volume grew 5.1 per cent driven by high demand for the Velar from Range Rover and others from the Jaguar stable.
However, on a standalone basis Tata Motors still remained in the red but wit hugely narrowed losses. While revenue jumped 30 per cent to Rs 13,400 crore, operating profit soared 189 per cent to Rs 971 crore. Similarly cost cutting helped the company book an operating margin of 7.2 per cent, helping it narrow loses to Rs 295 crore from Rs 631 crore a year ago.
The domestic numbers were boosted by overall sales improvement, especially the passenger car business which had for long been struggling. While it saw the best sales numbers for cars since November 2012, CV sales was the best since June 2014, helping it shore up market pie by 400 bps to 45 percent. And the management sounded quite pleased with the numbers and attributed them to "the successful implementation of the turnaround plan that was under implementation since the past year or so.
"I am happy to tell you that the turnaround plan has started to deliver, thanks to the single-minded focus we've been putting in over the past six-nine months. This is the first quarter since the turnaround plan has been fully implemented, and I'm confident, going forward the results will only get better," Guenter Butschek, MD & CEO, Tata Motors told reporters.
The turnaround plan includes filling the product gap and customer centric initiatives, which helped it cover almost 70 per cent of its addressable market now in the car segment, cost-cutting across all areas, especially in planning and engineering, and resolving by debottlenecking suppliers side, Butschek said.
He said the company outgrew the car segment massively with a 22 per cent growth against 8 per cent of the market while the commercial vehicles side saw the MHCVs, ILCVs, SCVs and pick-ups doing well.
On the passenger car said, the JD Power report had last month said the Tata Motors was ranked No 2 in customer satisfaction, a position it shared with the market leader Maruti Suzuki.
On the product side, it launched new products like the Tiago, Tigor and the Hexa which all continue to drive sales momentum and the newly-launched Nexon which has huge waiting period now.
Domestic sales, including exports of commercial and passenger vehicles stood at 152,979 units, a growth of 13.8 per cent with an impressive growth across segments-28 per cent in MHCVs, 35 per cent in ILCVs, 38 per cent in SCVs and pick- ups. The passenger vehicles grew by 14.4 per cent in the reporting quarter over a year ago.
Mayank Parekh, head of the passenger car business said the company has huge bookings for its recently launched compact SUV Nexon with a three-month waiting period.
"We are getting 350 bookings per day for the Nexon. While this is good, I want to bring the waiting period down considerably. There're some issues from our vendors which we are resolving on a war footing," Parekh Parekh said, adding the seven-seater SUV Hexa is also doing well with around 1,500 units a month. The other cars are also doing well, especially the Tiago grossing around 8,000 units a month.
On JLR side, strong demand for the Velar from the Range Rover stable and other new models like new Discovery led to higher sales and higher profitability, Ralf Speth, JLR chief executive said.
"Higher sales and profits reflect the continued ramp- up of new models such as the Range Rover Velar, Land Rover Discovery, Jaguar XF Sportbrake, Jaguar F-Pace and, in China, the Jaguar XFL," he said.
Retail sales were led by the Velar and other new models boosting revenue by 11.5 per cent to 6.3 billion pounds and a pre-tax profit of 385 million pounds, up 38 per cent. Higher sales and profits reflect the continued ramp-up of new models such as the Velar, Land Rover Discovery, Jaguar XF Sportbrake, Jaguar F-PACE and, in China, the Jaguar XFL. JLR, the largest car maker in Britain, invested over 1 billion pound in the quarter and for the full year it is expected to exceed 4 billion pounds.
["source=auto.ndtv"]