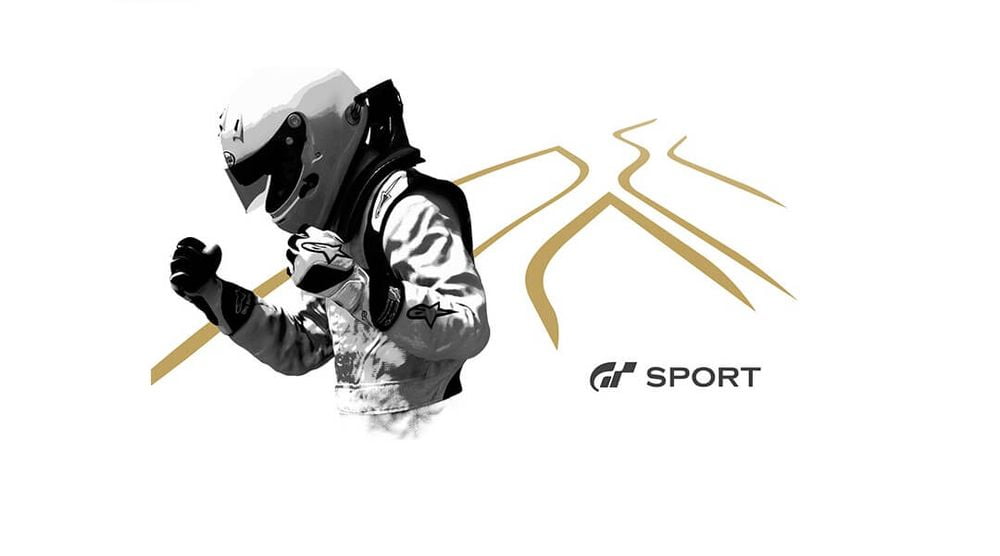 Gran Turismo Sport is the latest incarnation in a line of historic simulation racing games, for those who don't know. It all started back in late 1997 on the original Playstation, and ever since it's conception, the world has seen over 15 years of the "Real Driving Simulator", despite its several rivals (especially Forza). But, before we begin talking about the latest GT game, let me address something right off the bat. I don't believe that Forza is better than GT, nor is it the other way around. I've been Playstation for a very long time, and have just gotten into the world of Xbox, so I've seen the entirety of the Gran Turismo series, so don't be surprised when I say that Gran Turismo is not only one of the best franchises that's ever graced my previous Playstations, (and my high electricity bills), but I personally believe that Gran Turismo 4 is the greatest racing game of all time.
But, Forza Motorsport 6, when It came out in 2015, nearly dethroned the king.
Both games, and series in general, are worthy of my book shelf full of video games, and I'm not going to ever choose one over the other. You may start a flame war in the comments saying how in GT my car sounds more like a Hoover vacuum than a Honda, or how Forza 3 made my Honda look like it's made from plastic. For once, let's all join hands and admit that each side has its faults and strengths, and both franchises are good in their own ways. Ok? Are we good? Ok, because to me Gran Turismo Sport is looking to not only going to become one of the best games on the PS4, but it's looking as if Polyphony Digital is looking to revolutionize the entire racing game genre. It's push to turn Gran Turismo into an E-sport is a great one, and the thought of playing GT at a competitive level makes my heart race.
    
But before we dive into the competitive nature of the game, let's consider what every racing game needs over anything, and that's a great handling model. For me, the best handling model I've ever seen in a racing game came from Gran Turismo 6. Every car in the game had weight, some more than others, on top of the crisp and responsive nature of the handling, it almost felt as if the car was talking to you. When you turned into a corner in a small hatchback, and you felt the weight transfer tilting the car. You felt the tires chirp away as the car tried to manage the significant understeer. You felt and heard so much coming into and out of every corner you faced, and I believe that when the car can give you feedback through the vibrations, the sounds of the tires and the shift of weight moving the camera, you're playing a racing game with a good handling model. So, does GT Sport replicate the fantastic handling of GT6? For the most part, yes.
Sure, I couldn't hear the audio cues, such as the tires, as much as previously, but that doesn't mean it doesn't feel crisp. When the downforce kicked in, you felt it instantly as you turned into a corner, and when the understeer kicked in, you lost some control, but you still had time to correct your mistake. The only problem comes from oversteer, which can be a pain in cars like the Volkswagen VGT, which feels like you're driving on an uneven surface 90% of the time. You don't get to hear the tires squeal as the car turns belly up. That or that sound is there, but it's hard to hear over the soundtrack blasting through my speakers. Speaking of which, the soundtrack is good. It's a relatively short, but varied collection of new songs, plus older songs used in other GT games and trailers. It's an overall good list, not amazing by any chance, but still good nonetheless. On top of the great soundtrack, the sounds in general feel refreshing for a GT game. Funny enough, the team at Polyphony hired a sound designer from Turn 10 to help work on the sounds, and it feels so satisfying to come out of a corner, and be able to hear the sweet and low end grumble of a GTR at full chat. But let's talk about the graphics for a second, because when I first played Gran Turismo 6, and saw the visuals being cranked out at 60 fps, my jaw dropped. I never thought I'd get to experience the same awe I felt nearly 4 years ago again, because I never thought that the jump from PS3 to 4 would make the visuals that different. I was wrong. When you go into the arcade mode, and choose your cars, you see so much detail just oozing off every car. It feels amazing looking at my brand-new Renault Sport Megane at such a detailed level. Let's not forget the frame rate, which is a constant 60 fps no matter what. So, given the handling model, impressive visuals, and the amazing sound design, the overall experience of driving in this game is fantastic. Hell, it's better than ever…
But, a great driving experience is nothing without great tracks and cars to choose from. So, given that Gran Turismo has a history of making fantastic original courses, what do they have on offer in the closed beta? Well, we don't see any classics return besides the Nurburgring, but we get Willow Springs, Brands Hatch, and 2 new courses. Northern Isle Speedway, which is basically Bristol Motor Speedway (which isnt a bad thing ( ° ʖ °) ), and possibly one of the best courses I've ever seen in a GT game. The one and only Tokyo Expressway. It's a fast-paced, balls-to-the-wall, blitz across a segment of Tokyo's complex highway system.
And online, it's pure chaos.
You'll be going about 100 mph constantly throughout the course with plenty of straights and high speed bends to keep you on your toes. All these race tracks look realistic, and therefore, feel realistic, but if you want to take it a step further, you should engage the cockpit view, and get sucked right into the action. Every car in this game has a cockpit view that not only features heavily detailed interiors, but also a camera that moves to how you turn, making it feel as if you're in the heat of the moment, and every car you drive in the beta gives off the feeling of gut-wrenching excitement as you weave in and out of corners, passing through a flurry of exciting cars. Speaking of which, the cars on offer are far from bad. The cars are all put under 3 different categories. The N300 group, which consists of entry level sports cars, like the Lotus Evora and the Renault Megane Sport, the Gr.4 series, with race modifications to meet club racing rules, with cars like the Mercedes CLK GTR and the Lancer Evo, and finally, the Gr.3 series, which include race car versions of the Corvette C7, Alfa Romeo 4C, and Renault Sport R.S.01, (some of which were made by the Gran Turismo team). There are even some Vision Gran Turismo cars, which are custom made cars from manufacturers around the world, that only exist in Gran Turismo. Some of the companies at hand include Bugatti, Hyundai, Mazda and Volkswagen, and if you have time, look them all up on Gran-turismo.com, the official website for the GT series.
So, we have a fantastic handling model, great SFX, good starter tracks, and an otherwise great car list, but what is the bread and butter of GT Sport? It's the online competition through what they call "Sport" mode. It's where a set number of events are planned out through the day, for the beta it was between 18:00 and 20:00, or 6-8 pm, and before that time, you have all day to set the best times. When 18:00 hits, you can enter into a qualifying session, which takes 15 minutes, and try to set the best time. Once your 15 minutes are up, you are then put into a segment of other people who finished with a time closest to yours, and then you race. But the racing is where the fun begins. It's a couple lap sprint to the finish, and these races can get very intense. Like, coming off the green flag at Brands Hatch, and watching a stampede of horsepower charge through the first downhill corner, watching everyone struggle for grip and the tires warm-up, intense. Or, last lap at Tokyo Expressway, and you and the guy in second place are dueling It out while swerving through the slower traffic, intense. The racing is heart-pounding and when you push past the competition, and finally win, nothing feels better. If this game were out, I'd do nothing but say "Buy it." but I can't…
It's only a closed-beta. But, we are getting an open-beta, and holy hell I'm excited. Being able to make these intense moments with friends sounds like an unforgettable experience, and one that I'm looking forward to purchasing when it come out.
As a Gran Turismo faithful, and a Forza fan, all I can say about Gran Turismo Sport is good luck to everyone involved.
[Source:-carthrottle]