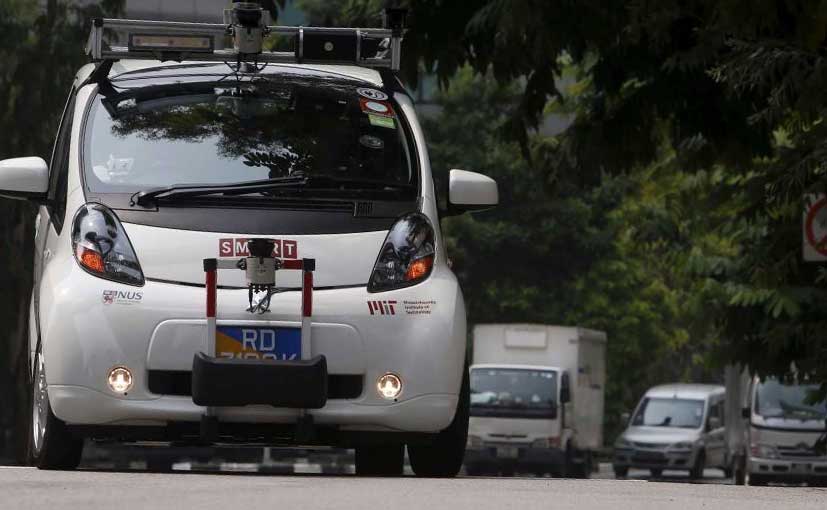 The U.S. National Highway Traffic-Safety Administration said Friday it is looking for input on how it can remove regulatory roadblocks to self-driving cars. The auto safety agency said in a report that it wants to find any "unnecessary regulatory barriers" to self-driving cars "particularly those that are not equipped with controls for a human driver." The agency also wants comments on what research it needs to conduct before deciding whether to eliminate or rewrite regulations. But it could take the agency years to complete the research and finalize rule changes, and advocates are pushing Congress to act.
NHTSA said in a statement it plans to issue a formal notice in the "near future requesting comment" on the hurdles. The agency hopes to make the notice public by the end of November.
Automakers must meet nearly 75 auto safety standards, many of which were written with the assumption that a licensed driver will be in control of the vehicle. The agency said last year that current regulations pose "significant" regulatory hurdles to vehicles without human controls.
In early October, a U.S. Senate committee unanimously gave the green light to a bill aimed at speeding the use of self-driving cars without human controls and would allow the agency to waive requirements.
General Motors Co, Alphabet Inc, Ford Motor Co and others have lobbied for the landmark legislation, while auto safety groups urged more safeguards and have pledged to keep fighting for changes.
The Senate Commerce Committee approved the bill, and the U.S. House passed a similar measure last month. Automakers would be able to win exemptions from NHTSA for safety rules for up to 80,000 vehicles annually within three years.
Under the Senate measure, NHTSA would have to write permanent rules on self-driving cars within a decade.
["source=auto.ndtv"]