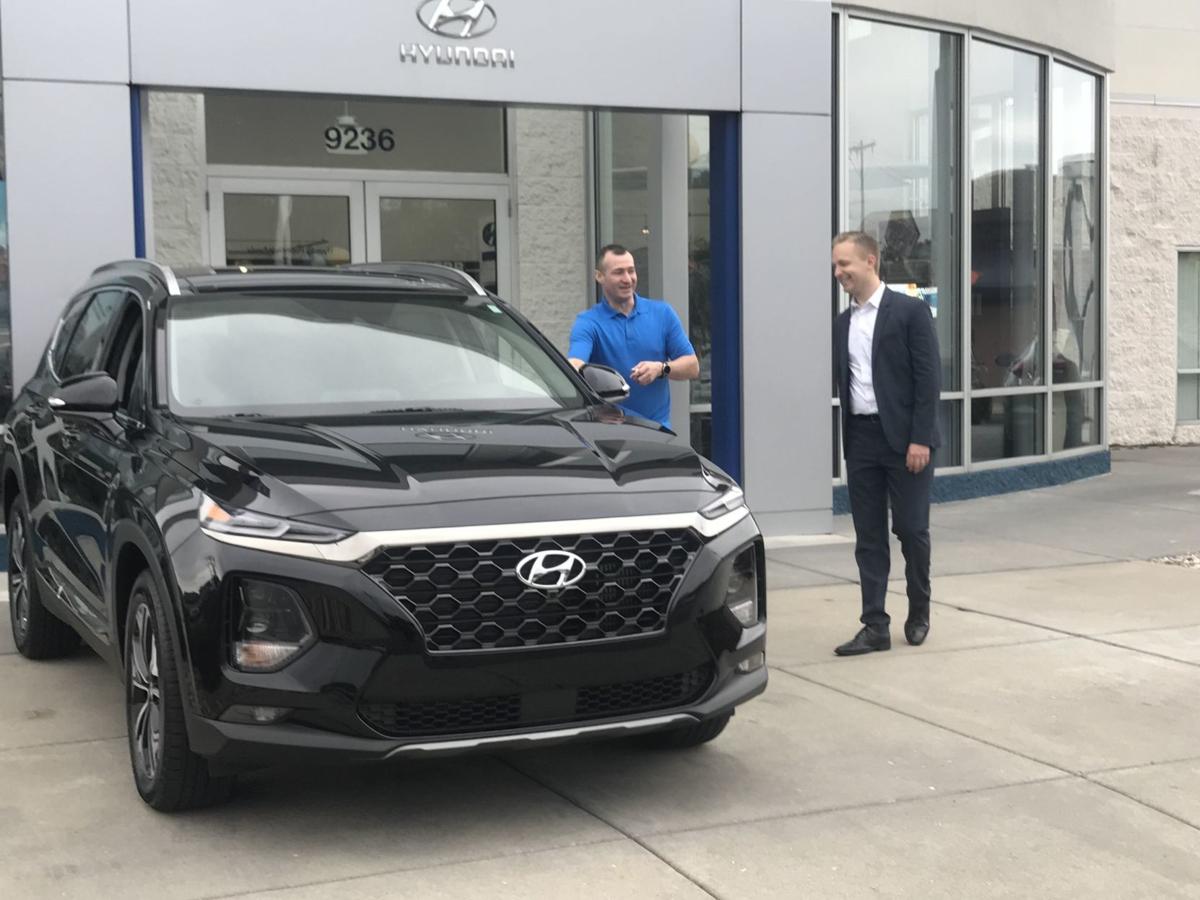 HIGHLAND — After attending the Chicago Auto Show for 15 years, a Valparaiso man won more than just a look at new car models.
Kevin Spoolstra won a 2019 Hyundai Santa Fe in a nation-wide contest, and he picked up his new car recentlyaat the Webb Hyundai Dealership in Highland. Only attendees at about 65 auto shows around the country could enter the contest. Spoolstra and his wife Sarah only went to the one in Chicago.
"This is such a nice car. It's fully loaded with all the features," Spoolstra said. "I think when I was reading through the features not included, they weren't there, because it has the nicer upgraded version of them."
Kevin is a bit of an auto enthusiast and loves the opportunity to see what's going on in the industry in a way that's up close and personal.
"I really like to keep up and see what's going on and the auto show is just a great chance to go do that," he said.
The Spoolstras have been going to the show since they were dating.
"My birthday and Valentine's day fall around the same week so I said to him, we should go together," Sarah said. "It's only fair, and we have a good time."
Ever since it's been a tradition for the couple to go — and to enter every contest they can.
Over the last decade and a half, they've mostly won small things, like bags and other branded items.
"It's free, and what have you got to lose?" Kevin said. "I mean, this time I won a car."
He said he's excited to replace his current vehicle. Sarah teased that until now she's had the nicer car between the two.
"I have a Jeep Grand Cherokee and I think my car could eat his Nissan if it were alive," she said laughing.
The couple plans to attend the show in 2020, but this time they'll be taking Kevin's Santa Fe.
"It's going to be really cool driving to the auto show in the car we won from going there," he said.
["source=nwitimes"]