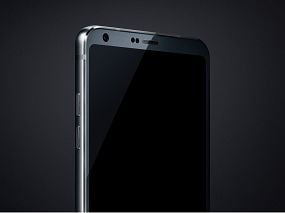 LG tried something novel with the G5 but recent leaks show it's changing course for the LG G6. Gone is the removable battery and gone are the bezels (the headphone jack is reportedly safe and sound). The LG G6 is rumored to have an usual 2:1 screen (well, extra wide screens are not that unusual for LG) that will cover more than 90% of the front.
LG officially confirmed that the G6 will be waterproof in addition to slimming down the bezels. Not officially confirmed yet, but reports suggest it will drop the modular design but will keep the dual cameras. Renders show the back will be quite similar to the G5. A Google's digital assistant will be a highlight of the phone (poised to launch at MWC) but a Snapdragon 835 will not feature due to availability issues (chances are the Snapdragon 821 will be used).
That's the LG G6 story so far and with MWC fast approaching (starting at the end of February), we wondered what you thought of the narrative so far. Many voiced concerns about the chipset, some were unhappy about the battery (the V20 has a removable battery), though others were delighted at the minimalist bezels. What is your say?
LG G6: a step forward or back?