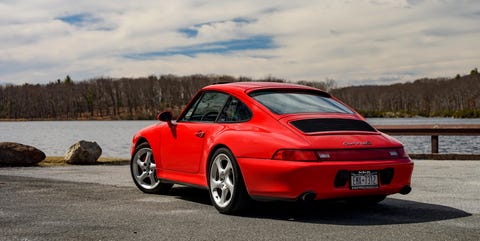 Performance cars from the 1990s are starting to gain traction as collector items, and it's easy to see why. They give you the analog driving experience that's missing from today's tech-heavy cars, but they're new enough to be relatively reliable and decently safe. Plus, the era cranked out some seriously cool designs.
Personally, I'm fond of the 993-generation Porsche 911. It was the last of the air-cooled Porsches, and the last generation before Porsche completely redesigned the model in the 996 generation.
The combination of hydraulic steering, a rear-mounted naturally aspirated flat-six, and a good old-fashioned six-speed stick make for one seriously memorable driving experience—something I don't think any new car can replicate.
Now we want to know: What's your favorite performance car from the 1990s? It doesn't have to be limited by rarity, exclusivity, or price, and it doesn't have to be a conventional "sports car." It just has to be from the '90s and a favorite of yours. Tell us in the comments below.
Source:-.roadandtrack