Asus struck gold with the ZenFone 2, which despite its naming disaster and veritable model chaos managed to deliver big in the value department with powerful hardware and an affordable price point. Naturally, fans have been waiting anxiously for the Taiwanese giant's next step since and by all accounts, it should come in the shape of the ZenFone 3.
We have already heard quite a bit about the handset, including some TENAA listings, talk of afingerprint reader and a suggested May or June release frame. However, the Zenfone 3 is still quite illusive and we're not even sure whether it will come alone or in the company of a Deluxe version.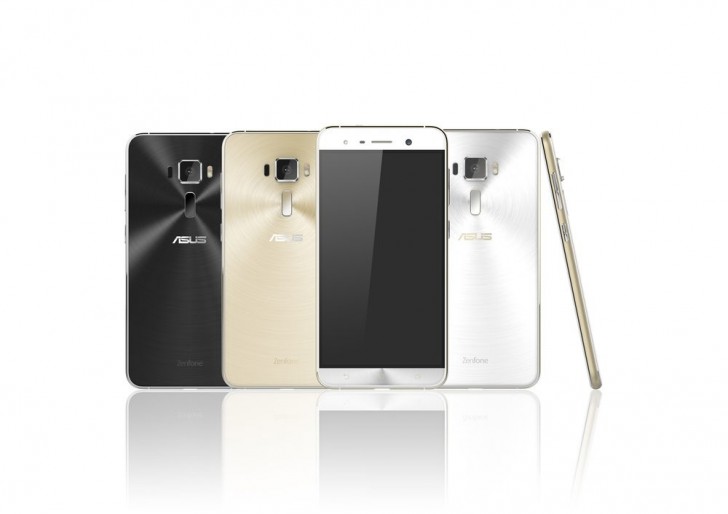 The latter is shaping up as a plausible possibility, especially after a pair of devices, bearing the ZenFone 3 moniker was spotted on the reddot 21 design website. Considering the source, there is quite a bit of focus on aesthetics. The Zenfone 3 is said to bear a 2.5D glass finish on both the front and the back, with a thin decorative layer underneath to bring that signature metallic spin texture. The design is complete by a metal frame.
Тhe render and short description also provide some insight into the hardware for the ZenFone 3. The main camera is now square in shape, accompanied by what appears to be a dual-tone LED flash and laser autofocus. Also, there seems to be an LG-style button on the back, which is likely the home of the aforementioned fingerprint reader. In the text, there is also mention of a USB Type C port and some rather interesting cosmetic changes to the new Smart Flip Cover, like glowing edges:
Optional Smart Flip Cover is available to deliver a more intuitive user experience. With advanced fluorescent material leveraging the brightness of the screen, the edge of the cover illuminates corresponding to UI settings. With Smart Flip Cover, users receive notices in a new and clever way.
But things get truly interesting when we move on the the ZenFone 3 Deluxe listing on the same website. The provided render seems to show a radically different phone with a physical home button on the front.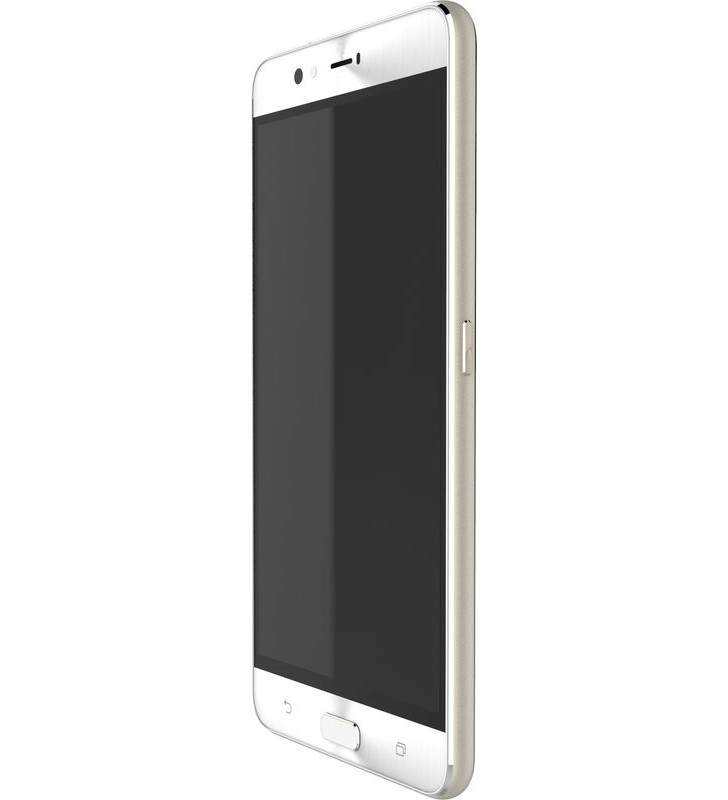 Sadly, the sole perspective does not offer a clear view of the back of the handset, but the accompanying text goes on to explain that the ZenFone 3 Deluxe will be the first ever full metal smartphone. That is to say, it will not require any inserts or other utilities for the internal radios to work, which we find a little bit hard to believe. Also, the fact that the title of the page says "Zenfon 3 Deluxe series" doesn't instill much confidence in the leak either, so, take it with a pinch of salt.
["source-gsmarena"]