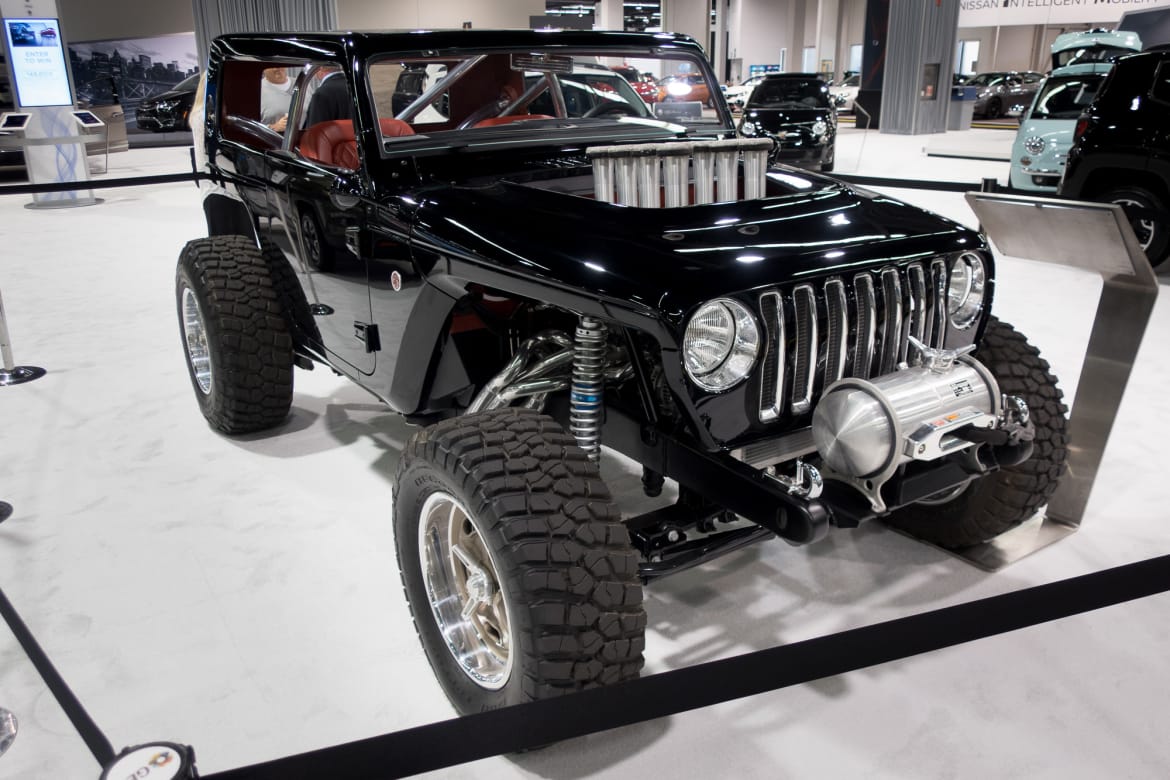 CARS.COM — The Orange County International Auto Show in Anaheim, Calif., isn't usually on our radar, but with Hyundai using the event to introduce the 2018 Accent, I had the chance to visit it for the first time.
These smaller auto shows may not have the big reveals and glitz of the larger annual exhibits we cover — like the one coming up in Los Angeles after Thanksgiving — but I found plenty that's worth checking out, especially if you're close to the end of your new-car search.
Here are five things you can't miss:
1. Exotics
Downstairs, underneath the main show floor, is a pretty impressive set of exotic cars on display. O.C. has its share of exotic-car dealerships, and their proprietors have a few of their wares out to be ogled — and I got to see a Ferrari LaFerrari in person for the first time.
2. Test Drives Galore
More than 100 vehicles are available for test drives on short loops around the Anaheim Convention Center, each taking about five or 10 minutes. So, if you're on the hunt for a new car and have a couple specific contenders in mind, this is a great opportunity to drive them in rapid succession without having to visit multiple dealerships.
Ten minutes is not a ton of time with the car, but there are a few important things you can look for within that short period. I would focus on three things:
See if you can set a comfortable driving position.
Climb in the backseat at least for a second to see how roomy it is.
Determine whether the throttle and brake feel are to your liking.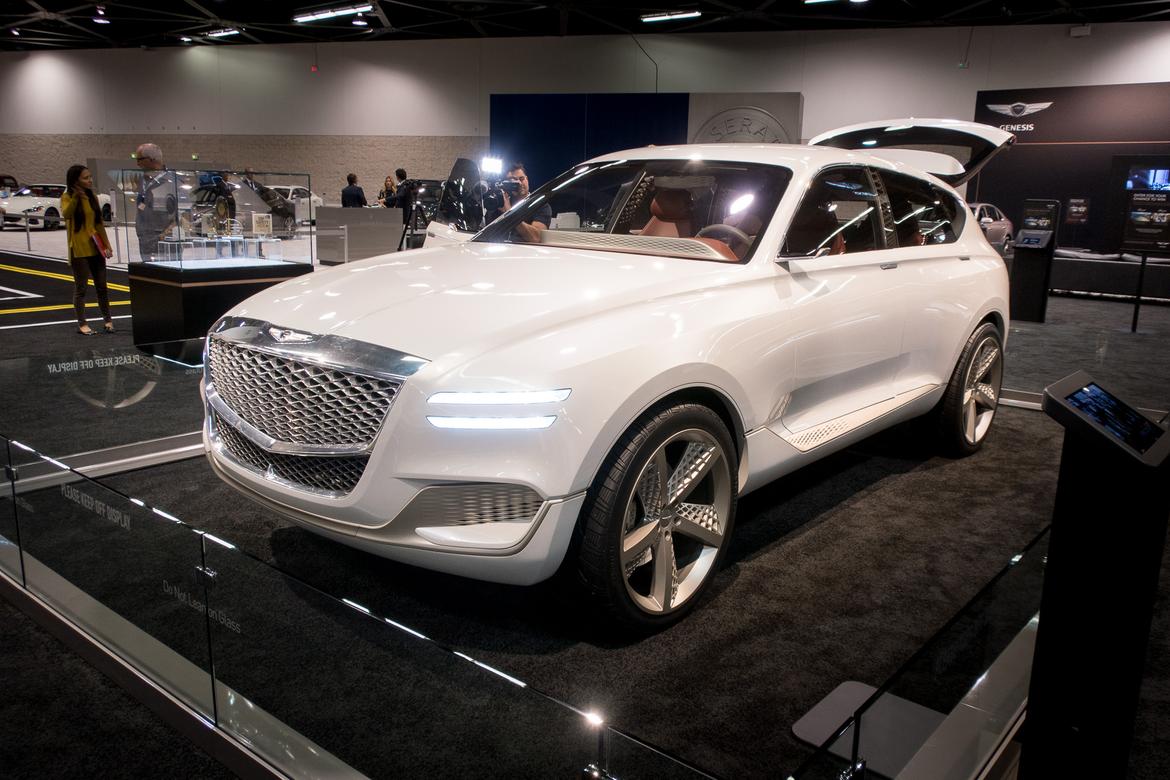 3. Concepts
Genesis brought to the show its SUV concept, which we first saw in New York earlier this year; Infiniti is showing off its QX50 Concept; and Jeep is exhibiting the Quicksand Concept, which is a hot-rod version of the Wrangler.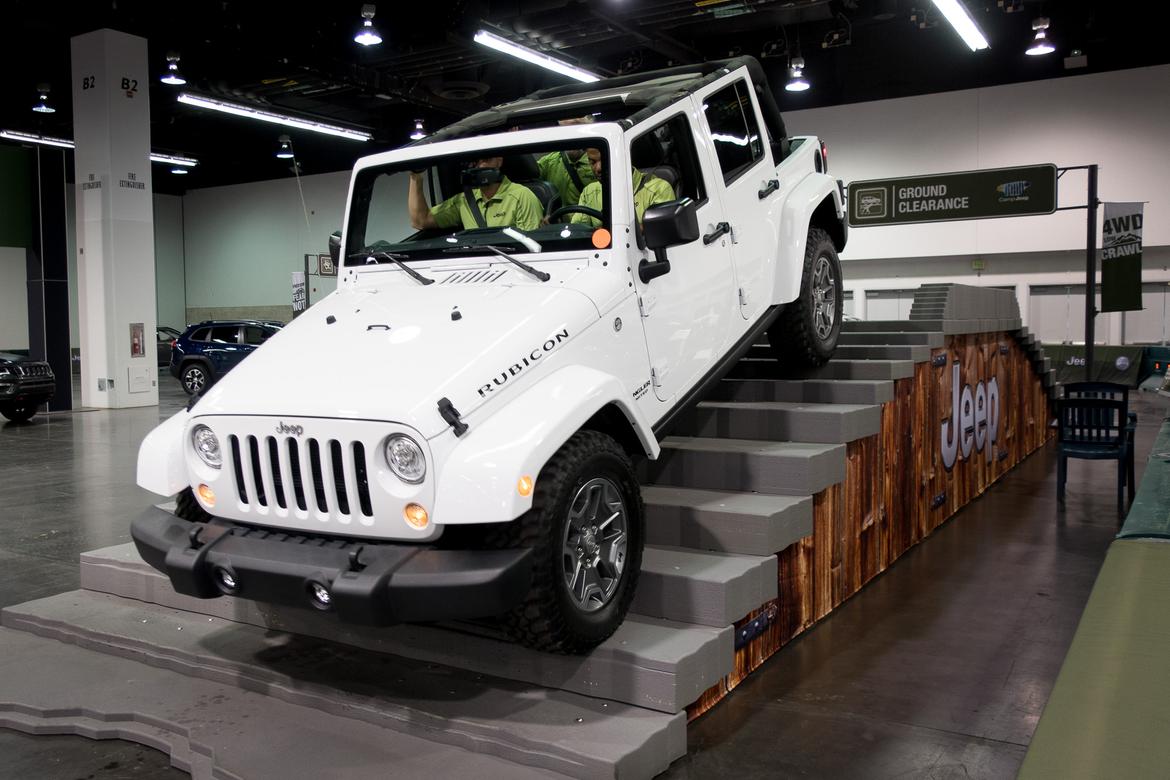 4. Jeep Camp
You won't get to do the driving on this one, but Jeep brought along an obstacle course to show off the off-road capability of its vehicles, featuring a hill climb, stair steps and a set of large hemispheres to force articulation.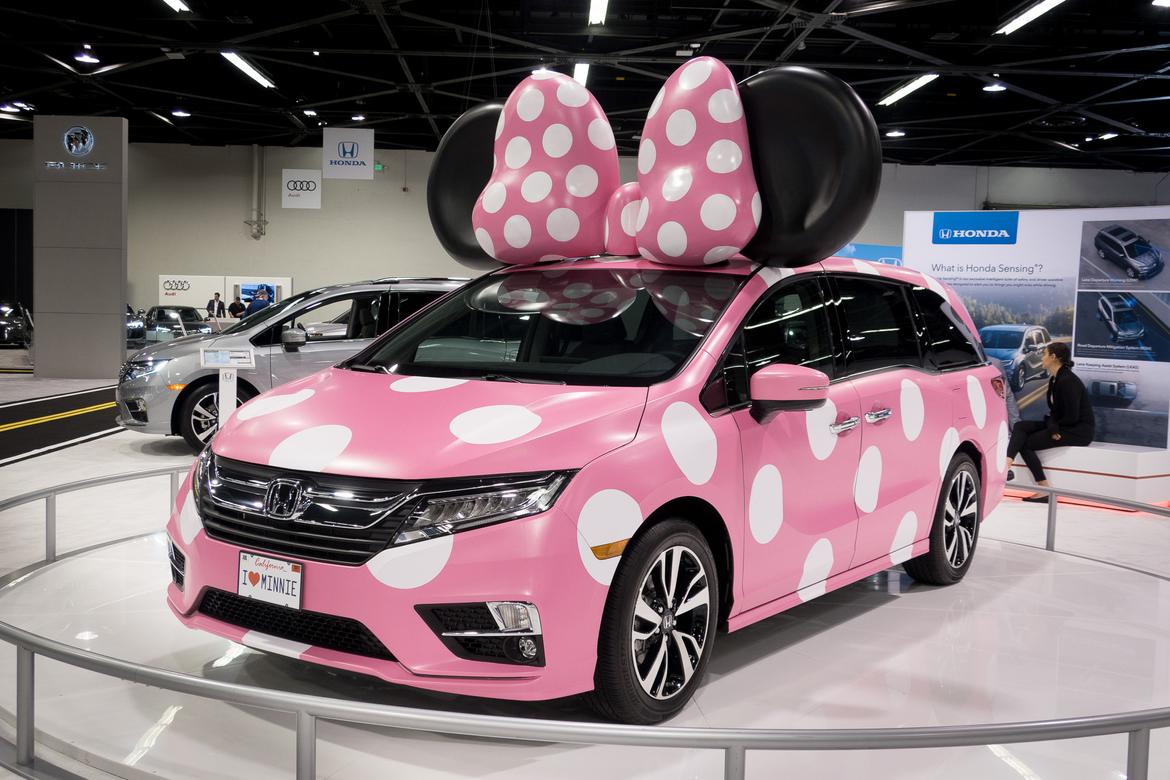 5. Minnie Minivan
The Anaheim Convention Center is across the street from Disneyland, and if you find yourself pining for a visit to the "happiest place on Earth" but can't bear the thought of standing in line, fret not: Honda brings Disney to you with a giant Minnie-fied version of the Honda Odyssey minivan. And don't worry, you can't miss it — not with those ears.
The 2017 O.C. International Auto Show runs today through Sunday; see the show's website for more details and tickets.
["Source-cars"]