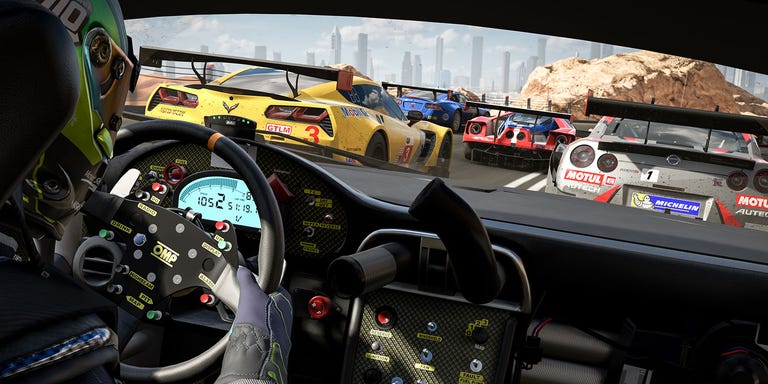 If you're reading this website, chances are that you love cars. There's also a chance that you might not be able to afford the cars that you love the most. But that's ok, because video games are less expensive than cars and they let you drive, race, and crash cars that the owners likely won't even dare take out of the garage.
If you don't know what game to buy, that's ok. We're here to help you, friend. Here's what we think you should consider for your video gaming needs:
First, you need a gaming system. If you don't have one, you'll need to decide if you want to be a Forza person or a Gran Turismo person, since you can't play both on multiple consoles.
XBOX
You have a few choices here. The XBOX One S is the standard 1080p console, and you can get it in a bundle with Forza Horizon 3 and its Hot Wheels expansion, which is an outstandingly fun game.
XBOX One S + Forza Horizon 3 Bundle: BUY NOW
Or on its own:
XBOX One S: BUY NOW
You can also order the XBOX One X, which has 4k resolution and a bigger hard drive. It's also out of stock most everywhere right now.
XBOX One X: BUY NOW
In terms of games, well, anything from the Forza series is a good decision, particularly the brand new Motorsport 7:
Forza Motorsport 7:BUY NOW
Forza Motorsport 7 Ultimate Edition: BUY NOW
Forza Horizon 3: BUY NOW
Playstation
If you'd rather play Gran Turismo, then you want a Playstation. Like the XBOX, it comes in two flavors.
You have your basic, 1080p version:
Playstation 4 Slim 1TB: BUY NOW
And the brand new 4k ultra high def version:
Playstation 4 Pro 1 TB: BUY NOW
And, of course, if you're buying a PS4, it's to play Gran Turismo Sport, which looks absolutely gorgeous and is a ton of fun. And, lucky for you, it'll be released on October 17th:
Gran Turismo Sport: BUY NOW
Games for Either
We have more good news. There are a bunch of great games that can be played across either console. Try these on for size:
F1 2017: BUY NOW
Dirt 4: BUY NOW
Grand Theft Auto 5: BUY NOW
You might also want a steering wheel. This Logitech G920 will work for XBOX, PC, or PS4. Logitech's wheels have always been some of the best and it really makes the games more realistic, so it's worth the investment:
Logitech G920 Steering Wheel: BUY NOW
For PS4, and specifically for Gran Turismo Sport, the Thrustmaster T300RS is the official wheel of the game and looks amazing, albeit pricey.
["Source-roadandtrack"]